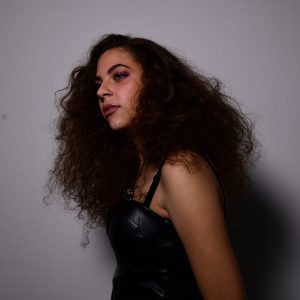 Julia Bhatt is a rising star singer-songwriter from Miami, Florida, and you'll love her infectious spirit. Julia and I connected to talk about her upcoming debut album, 'it is what it is,' how writing music has played a massive role in her life, and how to deal with toxic relationships. Julia was a blast to chat with, and I hope you'll check out her new album, 'it is what it is,' coming out July 20! I hope you enjoy it and share it with a friend. 
This episode is brought to you by; 
Raycon wireless earbuds are the best way to bring audio with you because no matter how much you shake things up—literally, no matter how much you shake—you know they won't fall out of your ears. Their Everyday earbuds look, feel, and sound better than ever. Visit BuyRaycon.com/scoggs to save 15% on Raycons!
Please don't be shy, email me! [email protected] with any advice, questions, or topics. If you like the show, please rate, subscribe & share with a friend. 
Talk soon! 
<3Sara 
Stay connected
@juliabhatt
@SaraScoggs
@lets_talk_soon
Theme song produced by Shelby Merry 
Photo courtesy of the artist
Podcast: Play in new window | Download