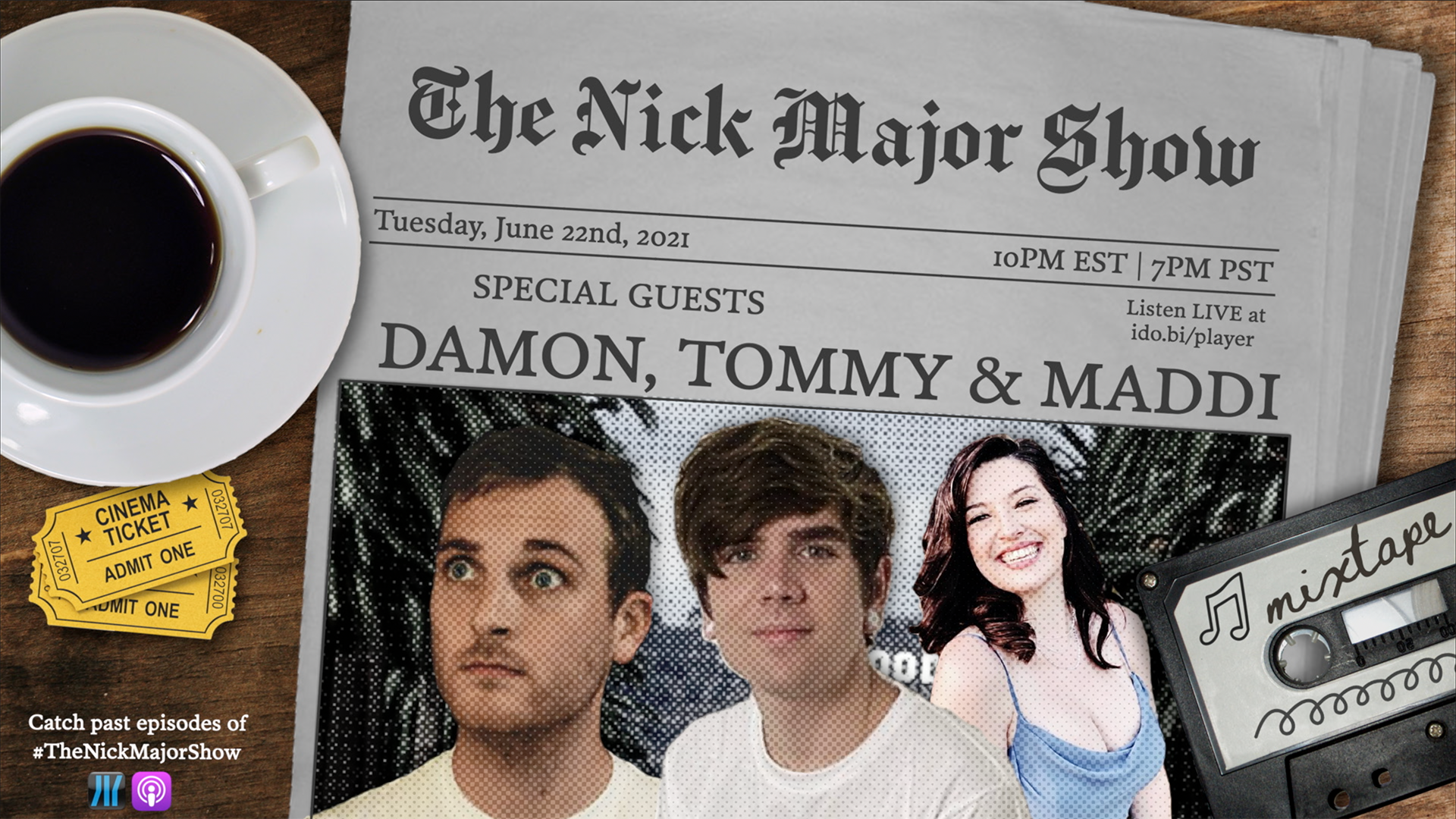 Nick Major is joined by Twitch streamer / YouTuber Damon Fizzy, Tommy Wooldridge and Maddison Myers to reflect on a night at a Hollywood bar that Nick, Damon and Tommy almost couldn't get into… but Maddi made it in EASILY.
Damon, Maddi and Tommy chat about why they love The Bachelorette and thoughts on the current season, which features a new batch of hosts.
And, Damon received a mystery box from Friends the TV show and tells us what was inside.
Plus: Nick checked out the latest Pixar film 'Luca' on Disney+ and gives his thoughts.
Podcast: Play in new window | Download