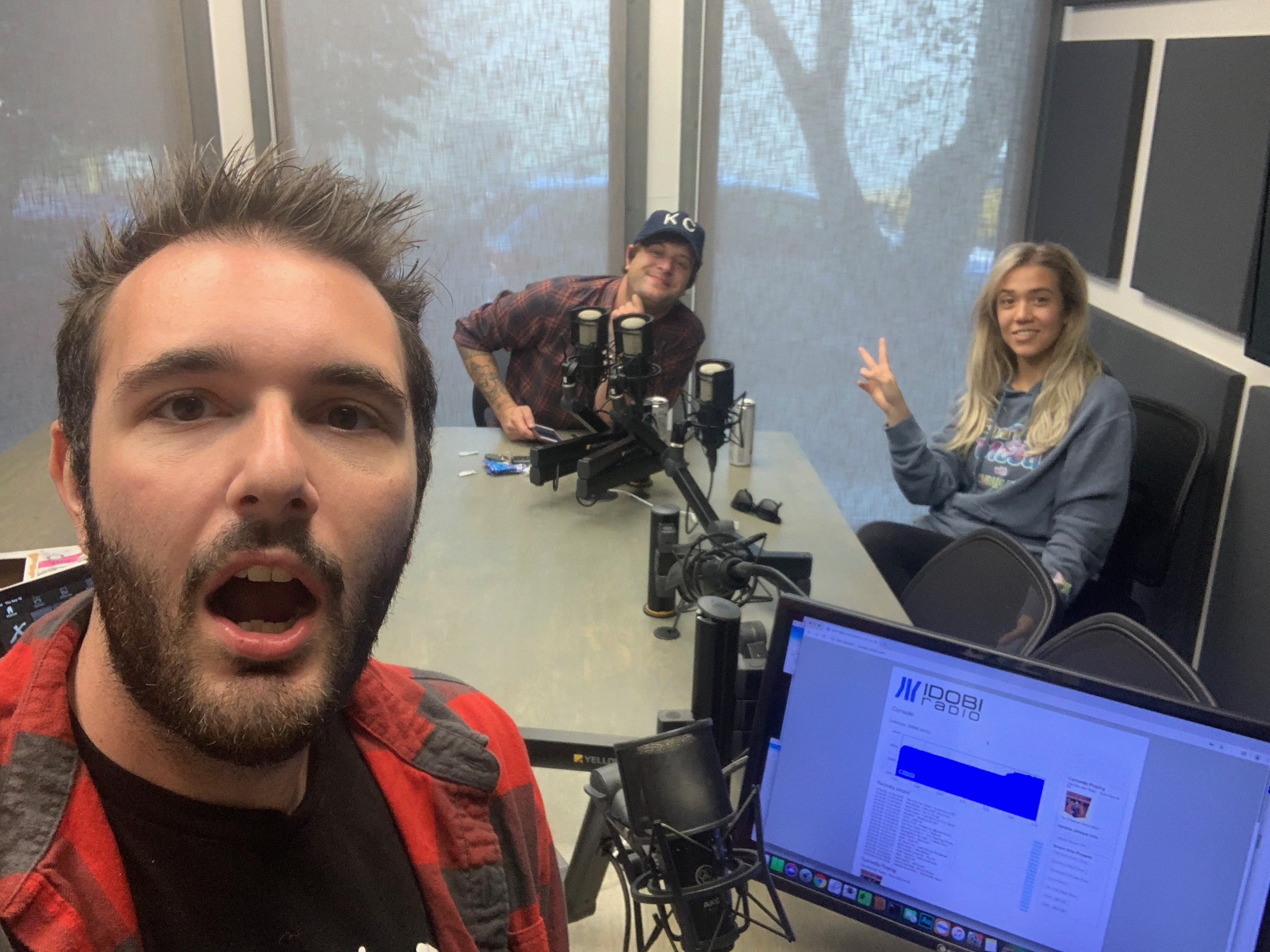 Little Hurt is finally released out into the world so Colin came by to co-host with Suzy Shinn plus American Teeth and FARR called in! Plus I added in a bonus interview with Kat Meoz cause her music is sick.
Little Hurt is Colin Dieden's brand new project he just dropped his debut song for "Good As It Gets" which is a smash. He'll be playing his first show October 8th at Bootleg Theater with TWIN XL and RH2, grab tickets here! Colin also brought by our friend and his collaborator on this song Suzy Shinn who 100% has been a part of at least 1 song you hear a day. Hear about what she's up to and Tom DeLonge.
American Teeth is the homie Elijah Noll's new project which is friggen dope. Hear all about what you can expect from him after he just dropped his debut song "Chemicals" which you're required to listen to 10x a week.
FARR are dope and they just dropped a new single today called "Paranoid" .Get to know the guys because I'm a big fan and you will be too. The music is super chill and I'll prolly be listening while I look at stars this weekend.
Kat Meoz is an incredibly talented songwriter who just dropped an EP back in July called Royalty and you'll be hearing all her songs on your favorite TV shows and in commercials. The music is dope so listen to it.
Brought to you by BetterHelp. Get 10% off your first month at betterhelp.com/fishkin 
Brought to you by, Mack Weldon. For 20% off your first order, visit mackweldon.com and enter promo code: FISHKIN
Podcast: Play in new window | Download