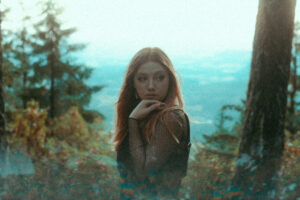 Faith Maire joins me this week! We discussed how critical vulnerability has been to our personal growth and how it has had a lasting impact. Faith tells us how her powerful single, "Alleyways," made room to process heavy feelings and self-exploration. She also shares some timely ideas to plan an authentic Valentine's Day for someone you love. I urge you to check out all her music and share this episode with a friend. 
This episode is brought to you by; HelloFresh; visit HelloFresh.com/ scoggs65 and use code scoggs65 for 65% off plus free shipping!
Please don't be shy; email me! [email protected] with any advice, questions, or topics. If you like the show, please rate, subscribe & share with a friend. 
Talk soon! 
<3Sara 
Stay connected
@faithmarie. j
@SaraScoggs
@lets_talk_soon
Theme song produced by Shelby Merry 
Photo courtesy of the guest
Podcast: Play in new window | Download