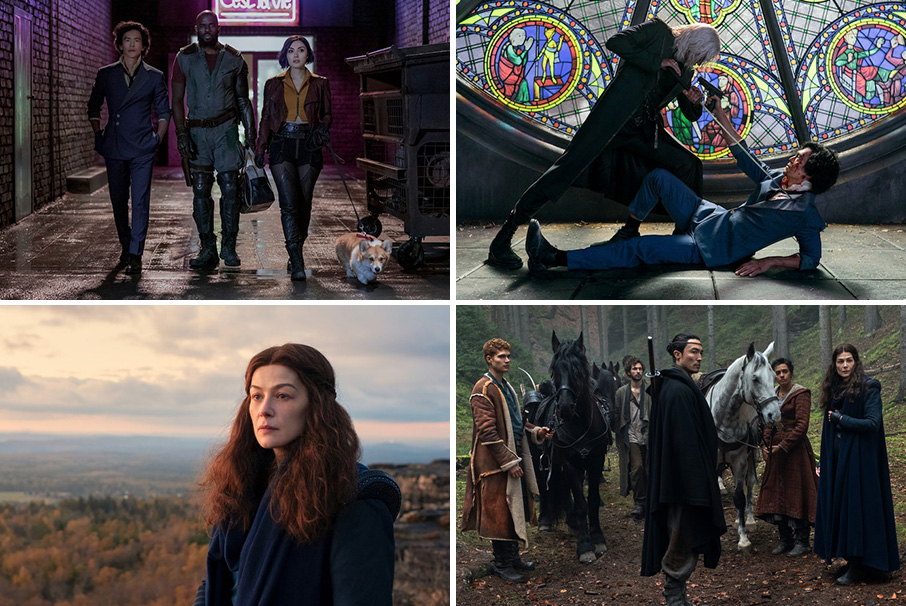 Top row: Cowboy Bebop (photos: Geoffrey Short/Netflix © 2021) // Bottom row: The Wheel of Time (photos 
courtesy of Amazon Studios)
Geek Girl Riot is all about dichotomies this week: We talk about two very different fantasy series—Cowboy Bebop and The Wheel of Time—with two very different reactions.
Cowboy Bebop
If you know anything about GGR, chances are you know how much we've been itching for a Cowboy Bebop live action series for what feels like millennia. Except now that it's finally here…it left us colder than Vicious' heart. Sherin and guest host Jamal Sullivan give you a spoiler free preview review of the new Netflix adaptation and talk about why it misses the mark. Sherin says of the series: "The original Bebop is improvisational and a little bit abstract. It has movement and flow and it feels alive. This Netflix adaptation is like a robot playing jazz. All the notes are there, more or less, but they're not played with feeling."
They dig into the characters, the storytelling (or lack thereof), and the set design. And yikes, they're about to get lost in the mess of it all. Sherin says: "This adaptation plays out less like the sublime anime and more like it's based on a wiki entry." Cowboy Bebop hits Netflix on Friday—you have been warned. 
The Wheel of Time
Alex jumps on with Sherin to take us to different worlds and better times with Amazon's adaptation of The Wheel of Time. Based in a magical world where a great prophecy is about to unfold, setting a group of friends on a perilous journey to find their own destinies. Sherin says: "The Wheel of Time conjures up the sorcery, emotional twists, and trials by fire to satisfy your epic fantasy cravings."
Our Rioters give you a spoiler-free intro to the expansive series, sharing why they think you'll be drawn in and who their standout characters are so far. Watch The Wheel of Time on Friday on Amazon.
Vuori: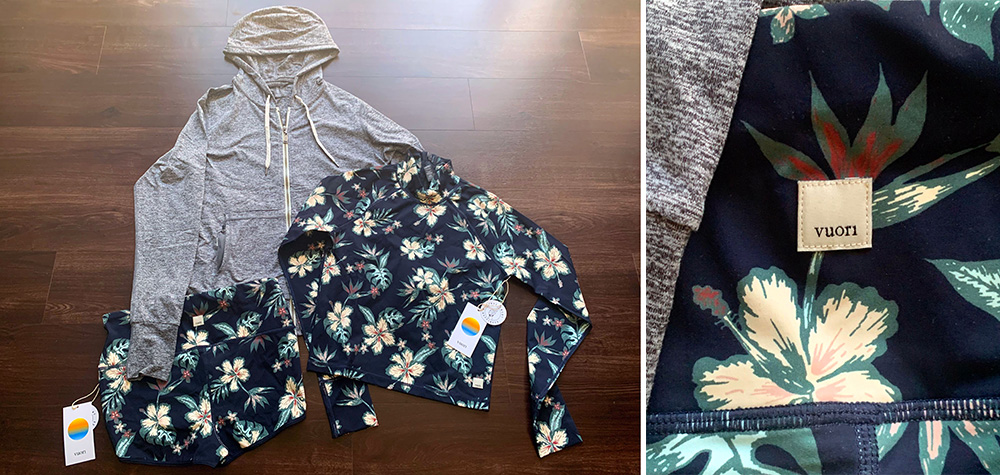 Look good, feel good, do good with Vuori. Their workout gear is designed for life (and showing off your style) inside & outside of the gym. Not only is it super comfy but when you buy Vuori, you're helping to take care of the planet too: Vuori is 100% offsetting their carbon footprint! It's a win-win-win, so get 20% off your first purchase at vuori.com/ggriot AND enjoy free shipping on any U.S. orders over $75 with FREE returns!
—
Uncommon Goods: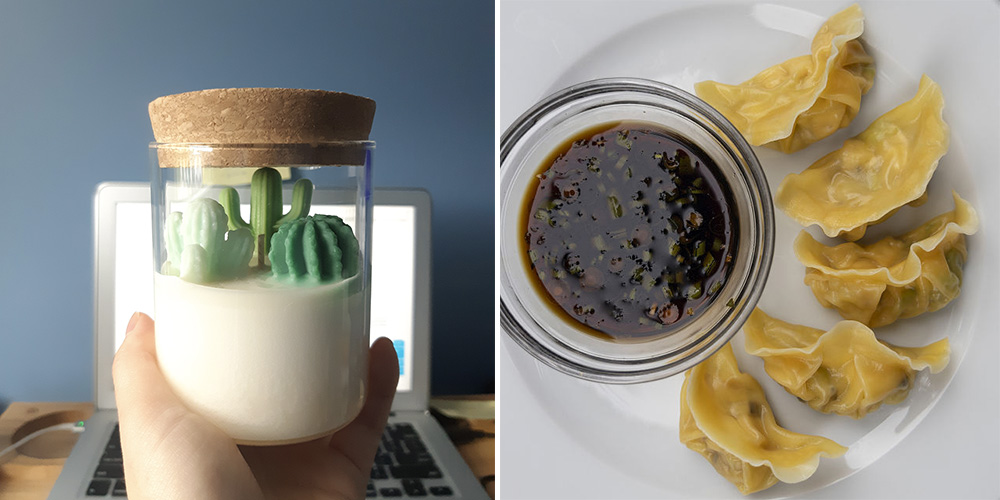 L: 

Terrarium Candle

 // R: 

Dumplings Two Ways experience

 found on 

Uncommon Goods
Gift-giving is our fave pastime and our team-up with Uncommon Goods just made it even sweeter. Their site has a huge selection of gifts—from candles to dumpling cooking lessons, whiskey brewing kits to handmade goodies—you'll be able to find the perfect presents for everyone in your life! To get 15% off your next gift, go to uncommongoods.com/ggriot. Don't miss out on this limited time offer! Uncommon Goods. We're all out of the ordinary.
—
Tune in to Geek Girl Riot on idobi Radio every Tuesday at 11pm ET / 8pm PT for your dose of late-night geekery. 'Til next time, see a list of everything our Rioters talked about below:
LINKS:
 – Cowboy Bebop
 – The Wheel of Time
 – The Wheel of Time – Robert Jordan, Brandon Sanderson
 – Game of Thrones
 – Cowboy Bebop anime
 – Robot Chicken
 – John Wick
 – The Witcher
 – Ted Lasso
 – Elfquest
 – Lord of the Rings
 – Ghostbusters: Afterlife
 – Y: The Last Man
Podcast: Play in new window | Download