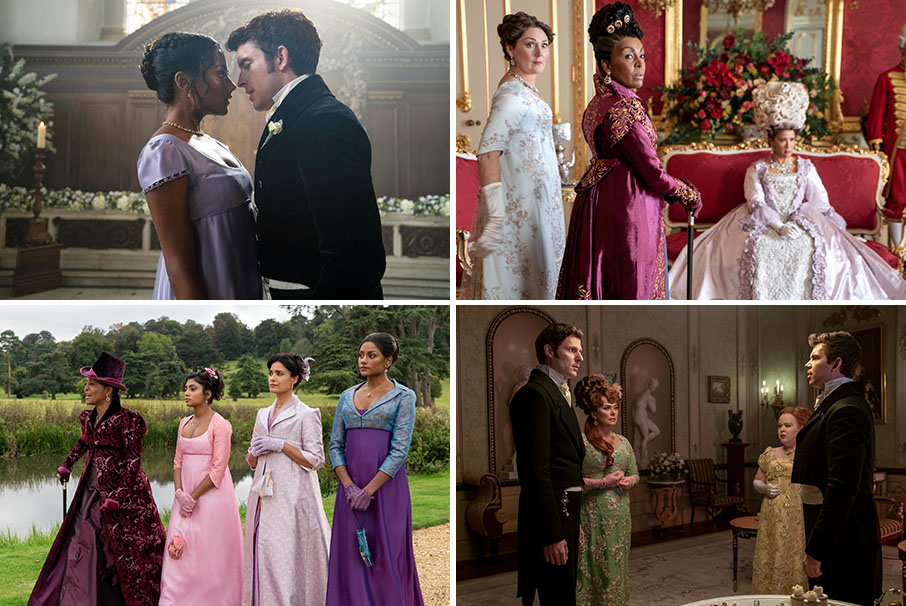 Dearest listeners, 'tis the season for Geek Girl Riot to throw a lavish and rather scandalous ball. For Bridgerton season 2 has been out for a while which means, along with the announcement of season 3's impending romance between Colin Bridgerton and Penelope Featherington, we have plenty to discuss.
The esteemed ladies Sherin Whimsnicole, Renee Brownthistle, and Alex Bearmont take off their gloves, ring that Spoiler Siren, and get into the delicious and dramatic details of S2…and not everything is high tea and roses. While they loved Bridgerton S2, they wanted more—so take heed of their counsel. They share the highs and lows they felt while watching and their hopes (or trembling trepidation) for S3.
Join us for all the illustrious drah-mah—beginning with a letter from the ladies Bearmont and Whimsnicole, read by the latter with poise & pointed wit.
Tune in to Geek Girl Riot on idobi Radio every Tuesday at 11pm ET / 8pm PT for your dose of late-night geekery. 'Til next time, see a list of everything our Rioters talked about below:
LINKS:
 – Bridgerton
 – The Viscount Who Loved Me – Julia Quinn
 – The Taming of the Shrew
 – 365 Dni
 – Much Ado About Nothing
 – His Girl Friday
 – Pride and Prejudice
Podcast: Play in new window | Download