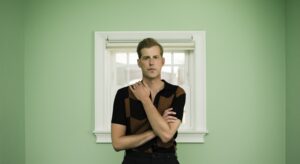 (Photo Credit: Lindsey Byrnes)
It was awesome to have my friend Andrew McMahon on The Gunz Show. Known Andrew for literally decades now – from Something Corporate, to Jack's Mannequin, to In The Wilderness and more and it's always an absolute blast when he's on the show.
This is a must listen for any casual or die hard Andrew fans out there – we talk new music, old music, old tours as well as do one of my "Who Wants to be an Emo Millionaire" to test Andrew's emo knowledge!
It's an absolute blast!  Enjoy!
Make sure to follow The Gunz Show on all socials: TheGunzShow
Subscribe to The Gunz Show podcast heard everywhere!
Podcast: Play in new window | Download