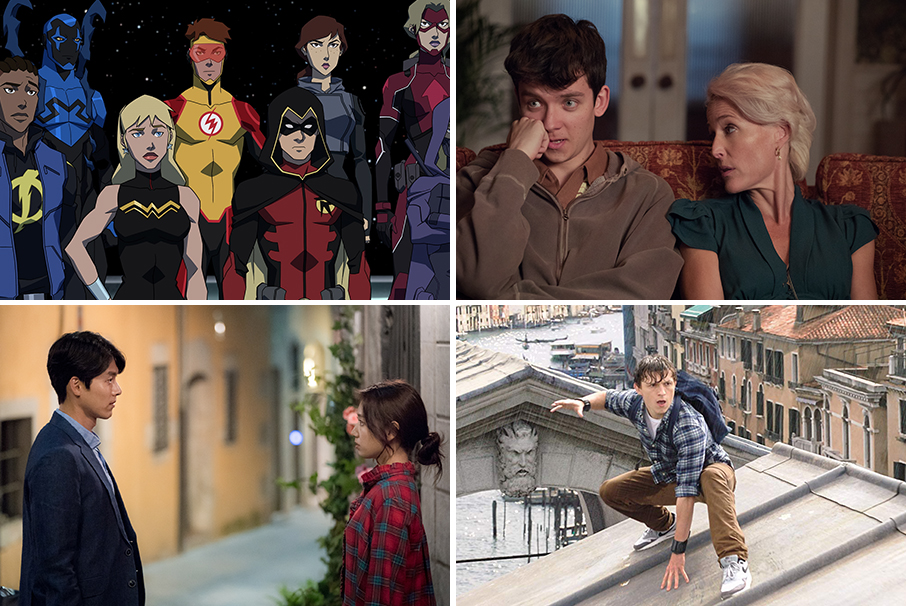 Clockwise from top left: Young Justice: Outsiders (photo: DC Universe) // Sex Education 
(photo: Sam Taylor/Netflix) // Spider-Man: Far From Home (photo: Marvel) // Memories of the
Alhambra (photo: Studio Dragon / Netflix)
This week on Geek Girl Riot we're saying WHAT? Yup, we're embracing our Riotous side and getting in yo' faces about anything and everything. Sherin, Philip, and Alex share what's on their minds, what they're loving, and what's got them saying W-T-F.
From the Netflix price hike to some of the recent heinous acts of racism to There's Something About Brexit (a The Talent™️ story), no topic is off limits to our heroic trio. That includes the good and bad in entertainment so prepare for things to be showered with confetti and served with tea all in one fabulous She Said / He Said / She Said episode.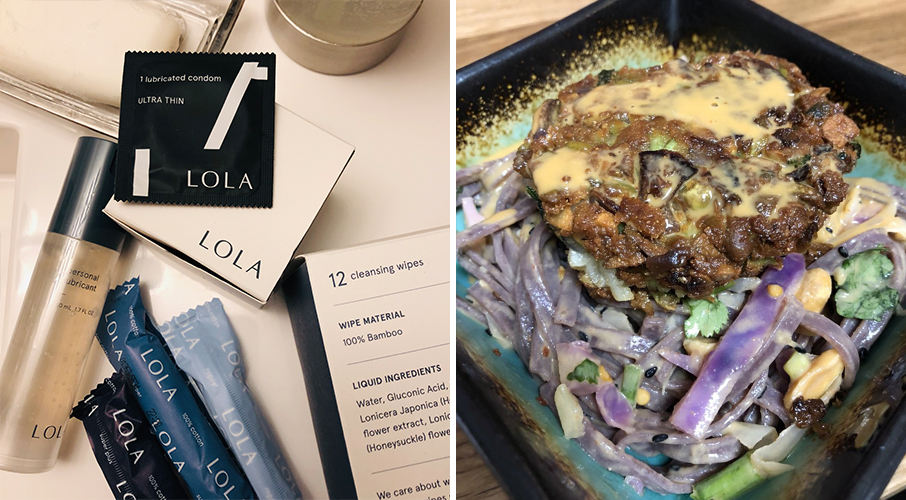 Left: Lola // Right: Green Chef's vegan p

an seared edamame fritters
Our Rioters are starting the new year right with some delicious recipes from Green Chef! The USDA certified organic company has affordable meal plans for every kind of diet and lifestyle. From paleo to vegan and everywhere in between, making a meal fast and easy is all kinds of tasty. For $50 off your first box of Green Chef, go to GreenChef.us/GGRIOT
Always remember to take good care of yourself—and now LOLA is making that easier. Made by females, for females, LOLA caters to our bodies' needs with their line of 100% natural organic cotton tampons, pads, liners, and cleansing wipes. They have gynecologist approved sexual health & wellness products too! All delivered to your door ready for when you need them. How handy is that? For 40% off all subscriptions, visit mylola.com and enter GGRIOT when you subscribe.
Tune in to Geek Girl Riot on idobi Radio every Tuesday at 11pm ET / 8pm PT for your dose of late-night geekery from our team of rioters. Til next time, see a list of everything our Rioters talked about below:
LINKS:
– Brexit: The Uncivil War
– There's Something About Mary
– Black Earth Rising
– Club de Cuervos
– Kingdom
– Memories of the Alhambra
– Medici: the Magnificent
– Polar
– Unbreakable Kimmy Schmidt
– Teens wearing #MAGA hats taunt and disrespect Nathan Phillips, an Omaha elder at the Indigenous Peoples March
– The officer who murdered Laquan McDonald was given less than seven years
– Jameela Jamil takes on Avon
– The Good Place
– Derry Girls
– Land Girls
– Bomb Girls
– Call the Midwife
– High School Musical
– Never Too Young to Die
– Batman Beyond
– Spider-Man: Far From Home
– Avengers: Infinity War
– Black Panther
– Spider-Man: Homecoming
– John Wick: Chapter 3 – Parabellum
– Léon: The Professional
– Young Justice: Outsiders
– Justice League Unlimited
– The Umbrella Academy
– She-Ra
– Steven Universe
– Nausicaä of the Valley of the Wind
– Shazam!
– W
– Alexandria Ocasio-Cortez drops by Twitch
– Mike Pence is…Mike Pence on Martin Luther King Day
– Sex Education
– Black Mirror
– Bird Box
Podcast: Play in new window | Download