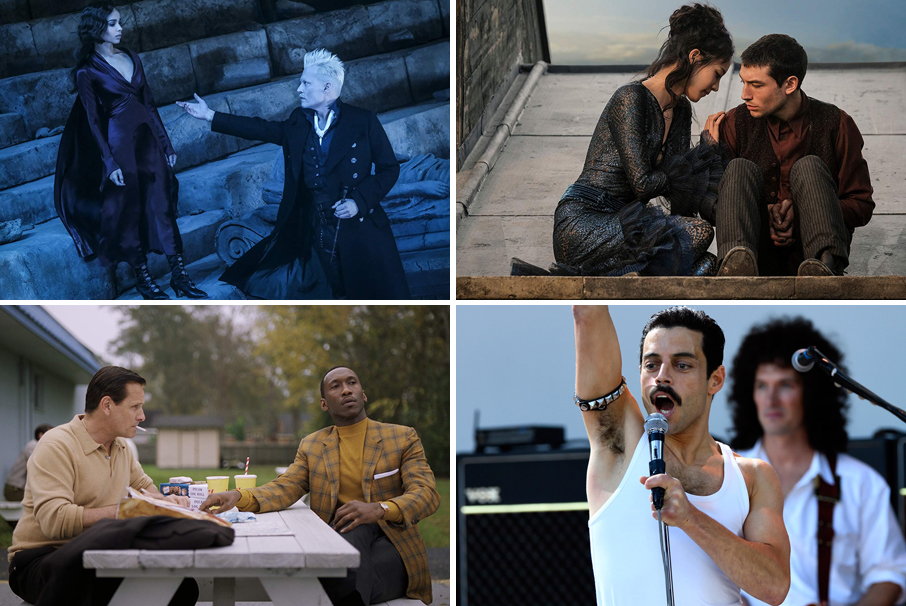 Top row: Fantastic Beasts: The Crimes of Grindelwald (photos © 2017 Warner Bros.) 
Bottom left: Green Book (photo: Universal Pictures) // Bottom right: Bohemian Rhapsody 
(photo: © TM &2018 Twentieth Century Fox Film Corporation.)
We solemnly swear that we are up to [calling out] no good. This week's Geek Girl Riot breaks down The Crimes of Grindelwald, the amount of POCrafice in TV and movies, and why marginalized people are often boxed in with tales of woe.
Fantastic Beasts: The Crimes of Grindelwald
Our resident witches and wizards Sherin, Julian, and Soma gather to tell Philip all about Fantastic Beasts: The Crimes of Grindelwald. As with every journey into the wizarding world, parts are decidedly enchanting…while others are more of a curse. They dig into the storytelling, the performances, and how it made them feel. They also break down what each magical reference means for the Potterverse. Be warned, there are spoilers aplenty.
Too Much POCrafice
Watching Leta Lestrange and Nagini in the new Fantastic Beasts got our Rioters talking about something that is all too common: POCcrafice, aka the sacrificing of characters of color. When these characters are created simply to be killed off or put through tragedy in order to move the plot forward, it sends a dangerous message to everyone watching. Our Rioters discuss why this is still happening, call out the stories that get it wrong, and highlight some that get it right.
ANTS III by Julian Lytle
Our own Julian Lytle has a new installment of his satirical web series and comic book, Ants—hear him tell you all about it. Make sure to pick up the third edition now at ants.thejulianlytle.com or gum.co/ants3!
The Status Whoa
Two movies we've been loving lately are Bohemian Rhapsody and Green Book. Unfortunately some of our fellow critics and many fans don't feel the same way, instead calling out these stories for not being dark enough. Our Rioters ask the question: Why do movies about marginalized people always have to be a misery parade? Reflecting the history of the times and places these stories are set in is important but are tales of despair the only stories we are allowed to tell?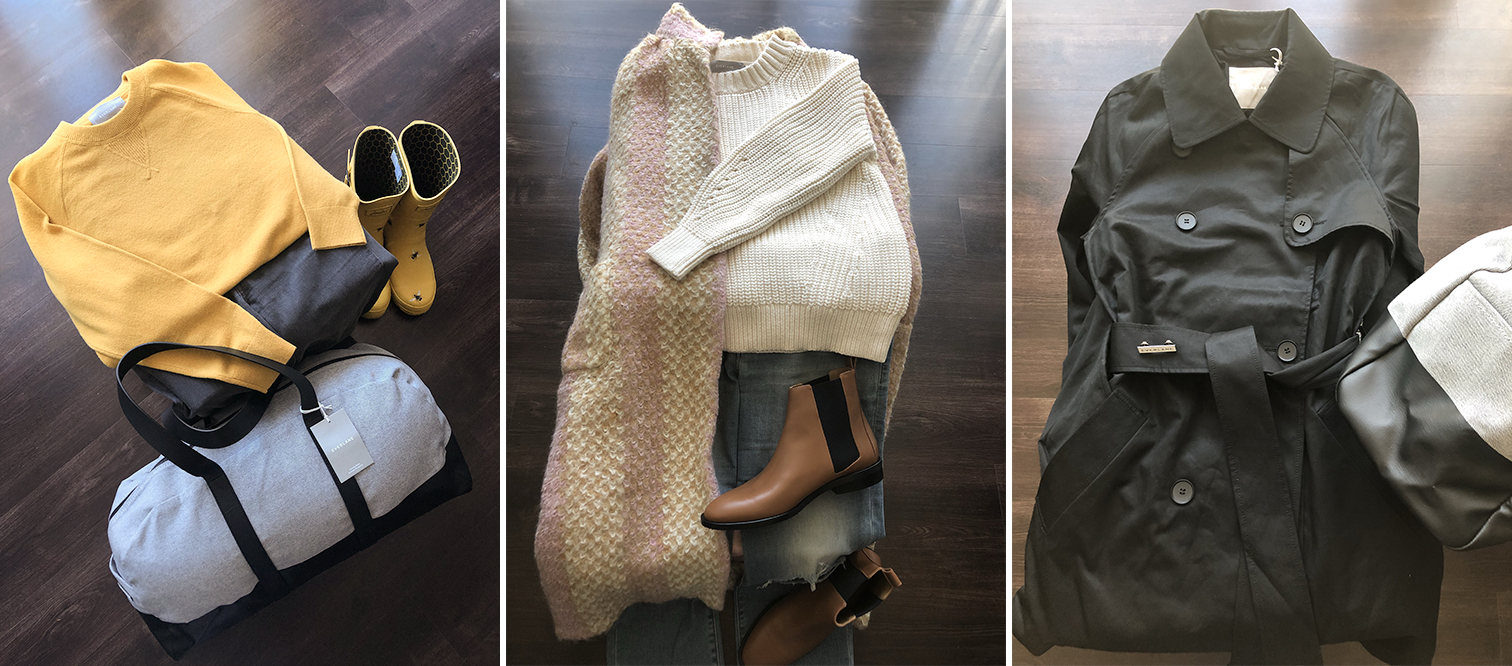 The Cashmere Shrunken Sweatshirt (Mustard Yellow) – $100
The Twill Weekender (Reverse Denim / Dipped Black) - $115
The Texture Cotton Crew (Bone) – $88
The Modern Chelsea Boot (Cognac) – $198
The Drape Trench Coat (True Black) - $138
We're planning our Turkey Day getaway with Everlane! The premium essentials clothing brand provides all the fabulousness you need while staying completely transparent about their pricing and material. Check out our personalized Geek Girl Riot collection at Everlane.com/GGRIOT. You'll even get free shipping on your first order!
Tune in to Geek Girl Riot on idobi Radio every Tuesday at 11pm ET / 8pm PT for your dose of late-night geekery from our team of rioters. Til next time, see a list of everything our Rioters talked about below:
LINKS:
– Oz
– Doctor Who
– Dr. Doolittle
– The Flash
– Harry Potter
– Fantastic Beasts and Where to Find Them
– Avatar: The Last Airbender
– Predator
– Sleepy Hollow
– Steven Universe
– Runaways
– Star Trek: Discovery
– Lost in Space
– The Good Place
– The Expanse
– Black Mirror
– Crazy Rich Asians
– Black Panther
– The Sopranos
– 'Black Films and the Oscars: Despair Must Not Be the Only Route to Prestige' – Tambay Obenson
– Monster's Ball
– Precious
– The Shape of Water
– Kin
– The Wiz
– Been So Long
– Dreamgirls
– La La Land
– Boomerang
Podcast: Play in new window | Download