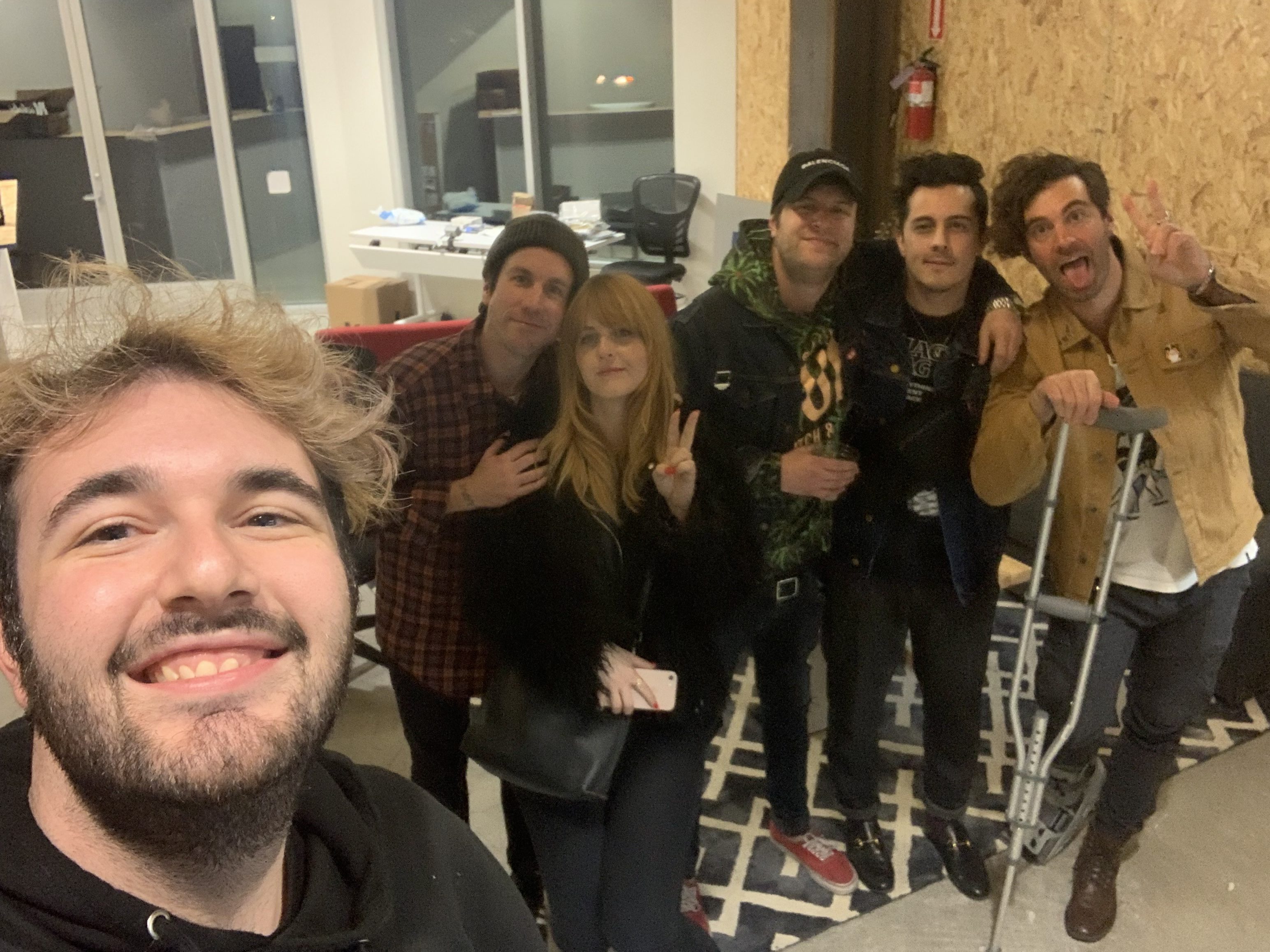 There are so many great things in this show so you have to listen to the full 2 hours. You're welcome. The Mowgli's came by to co-host, American Authors came by to ice them, Jenny March called in then we tried calling Gunz and you can only imagine how that went.
The Mowgli's are incredible and if you don't listen to them, I'm not friends with you. Colin, Katie, and Josh came by to co-host and called their manager live on air to ask to US debut their new single "Mr. Telephone" on my show and he said yeah! They're about to head out on tour with Jukebox The Ghost, TWIN XL and Arrested Youth so go to that it'll be great. We tried calling Gunz to give him shit and he apparently couldn't hear anyone but me. There are some incredible pull quotes to be taken away from this show.
American Authors just dropped their new album Seasons and it's amazing. Matt and Zac came by to ice The Mowgli's and ended up hanging for the rest of the night.  Hear about their new album, how Zac gets stuck in too many group chats with me and some insane stories.
Jenny March rules and called in to talk about her new single "Normal In Love". This year is gunna be a good year for Jenny so take a listen!
Podcast: Play in new window | Download