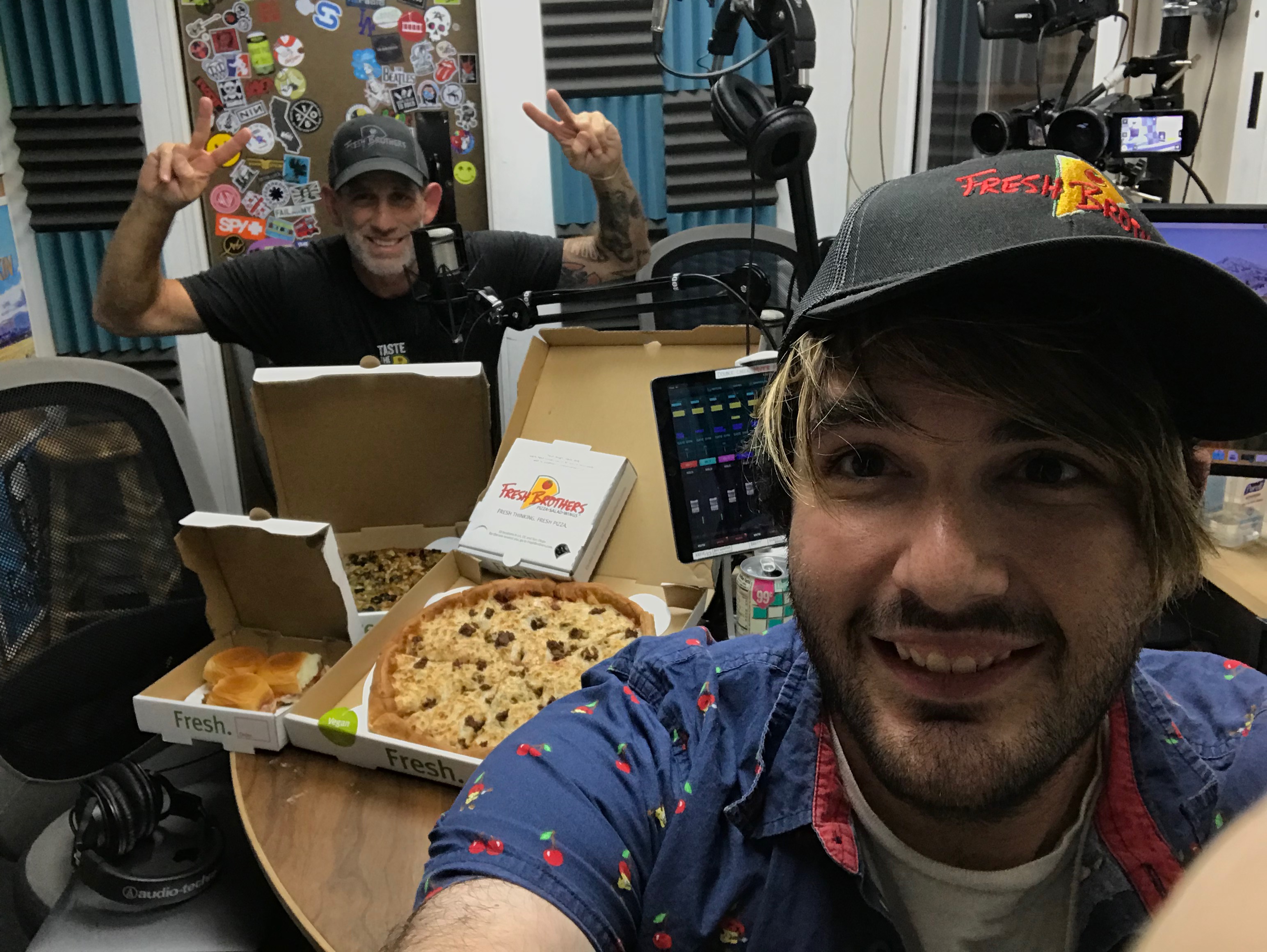 Pizza pizza pizza everywhere! Scott from Fresh Brothers came in and co-hosted the show, Half The Animal and FAMES both stopped by to play some music and talk with me and just hear all about the gift to the world known as pizza.  Also premiered Trey Ewald's new song "Electricity". As a special bonus to y'all hear my interview with THE WLDLFE and their performance from live in the studio right at the end!
Fresh Brothers is an awesome chain in California where I can finally get pizza I like (as a Long Island pizza snob) and I thought we should have Scott, a co-founder of the company in to talk all about it! Hear all about how he's been in the pizza business for 30+ years and what makes Fresh Brothers stand out from other places!
Half The Animal dropped by the studio and turns out we're all at the same things all the time and finally met! I had a ton of fun with the guys in studio and they played a couple of songs acoustic for your ears so you have no choice but to listen.
FAMES dropped in to play their debut single "Palm Springs" for the first time ever and tell me all about it for you to hear… all about it! This band is going to take off so be on the lookout.
THE WLDLFE dropped their debut album today called I'm Not Worried Anymore which you should click that link and buy right now. Hear about the bands journey so far and what's to come from the band because the album is freaking awesome and their acoustic performance of "OVERSENTIMENTAL" and "June" were fire so check those both out.
For more information about Full Said head over to fullsail.edu/idobi 
Podcast: Play in new window | Download