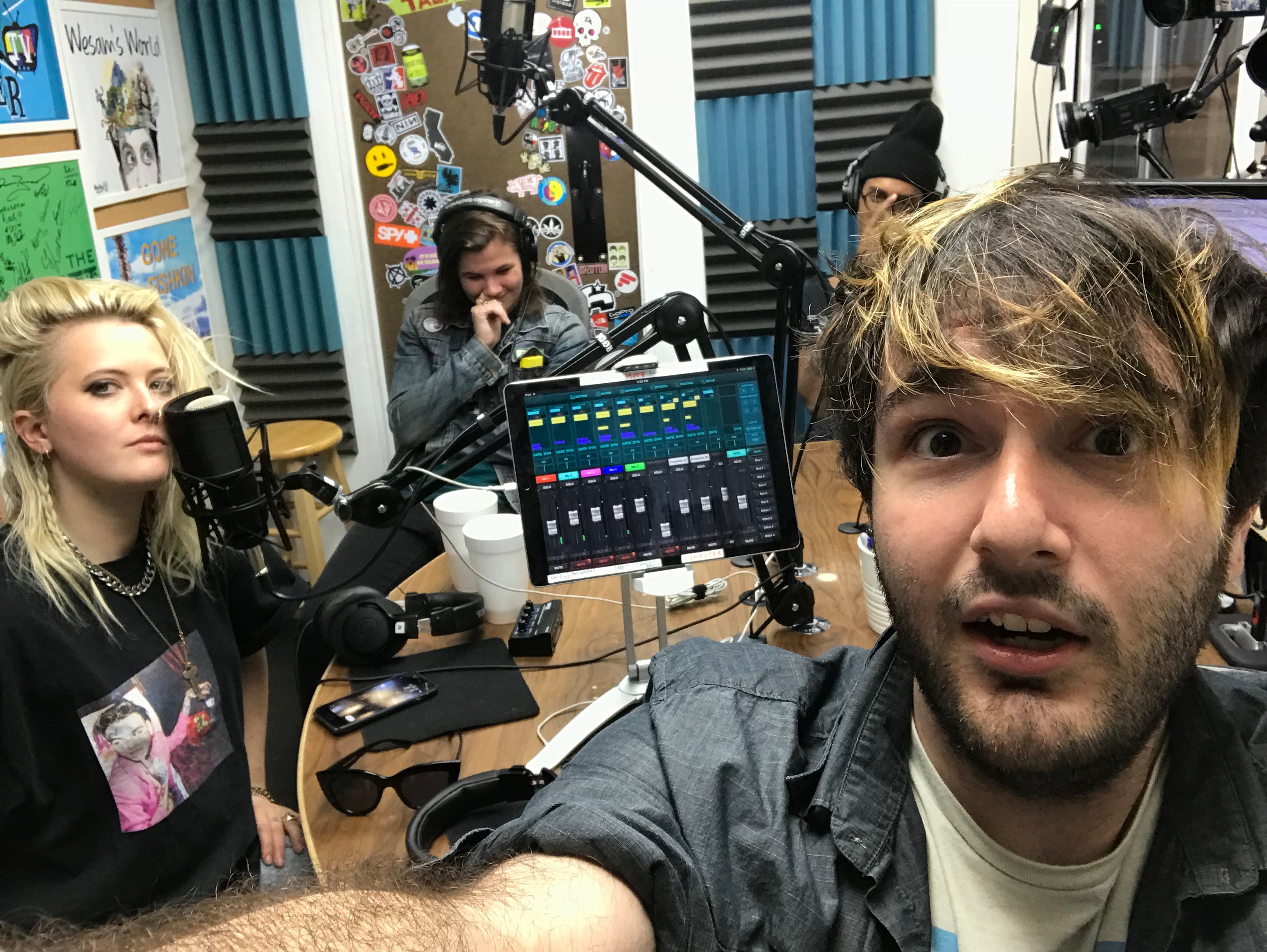 This week's episode was brought to you by the million shows I went to in the last week! Hear all about those cause live music is dope and you should keep supporting that. LAYNE and the gang came by to co-host to talk all about her music and upcoming shows,  The Sherlocks stopped by to play us a couple of songs then THE WLDLFE called in! Also I tried prank calling Jonathan Fredrick Brunner III from Rad Horror but he sucks so he didn't answer, my Mom answered though cause she's the best. Hidden in here are 2 very auto-tuned "covers" I recorded while we were bored at the studio.
LAYNE has been the homie for the longest time and has a couple dope EPs out you guys need to download right now. She has a really dope sound and I've seen her play a bunch of times and every time it gets better and better. She's constantly working on new music, testing them live and gets ready to drop it! Be sure to support her. Hear all about some funny moments we've had and every random thought you didn't know you wanted to know, you now know.
The Sherlocks are tight! They came by the studio to play us 2 songs then they called in for their interview. The guys just played LA for the first time and the show was awesome, really glad I was able to go. Be sure to check them out.
First time I heard THE WLDLFE was Friday the 13th but it was very lucky someone showed me them because I fell in love with "Over Sentimental". Slid into their DMs got them on the show and I hope they're now one of your new favorite bands. They have some stuff lined up you can hear about during the show so check them out!
Podcast: Play in new window | Download