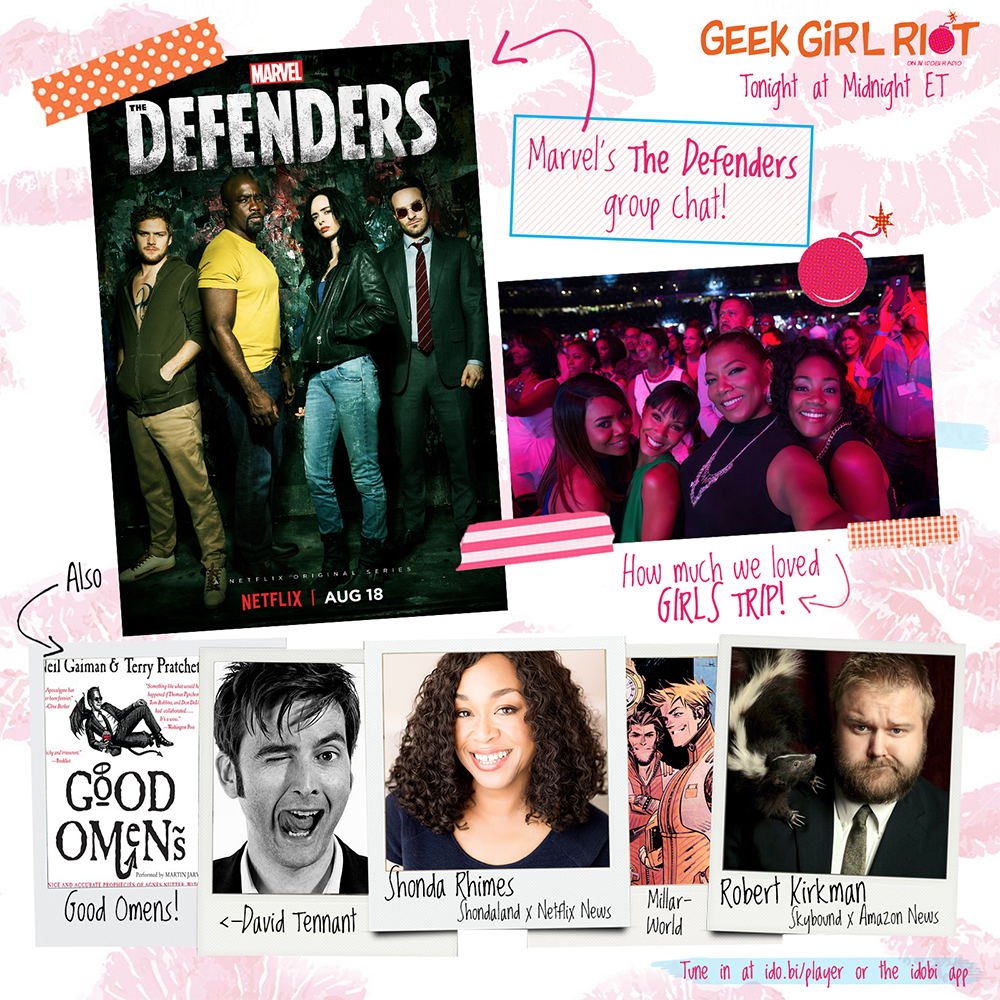 It's Geek Girl Riot time, and this week we're kicking ass with The Defenders after taking a much needed Girls Trip. First though, catch a recap of what's new with Netflix, and Amazon. (Hint: It includes Shonda Rhimes and David Tennant, respectively, so crawl out from under that rock and get the 411.)
In the show's first segment, Sherin and Meagan had a Girls Trip of their own when they caught a screening of the Universal Pictures film. Starring Regina Hall, Queen Latifah, Jada Pinkett Smith, and Tiffany Haddish, the movie follows the reunion weekend of long lost friends, and things get wild, funny, and light hearted—because when did fun become obsolete?
Later, Geek Girl Riot dives back into the Marvel universe and spends some time with The Defenders. Premiering on Netflix on August 8th, the show features superheroes Daredevil, Jessica Jones, Luke Cage, and Iron Fist (or The Dud™). Listen in to a catch a spoiler free recap on what to expect of the series with Sherin, Soma, Renee, and Kat.
If you haven't heard, Geek Girl Riot is now on idobi Radio! Tune in every Tuesday at midnight (aka Wednesday morning) for your dose of late-night geekery from our team of rioters.
Podcast: Play in new window | Download