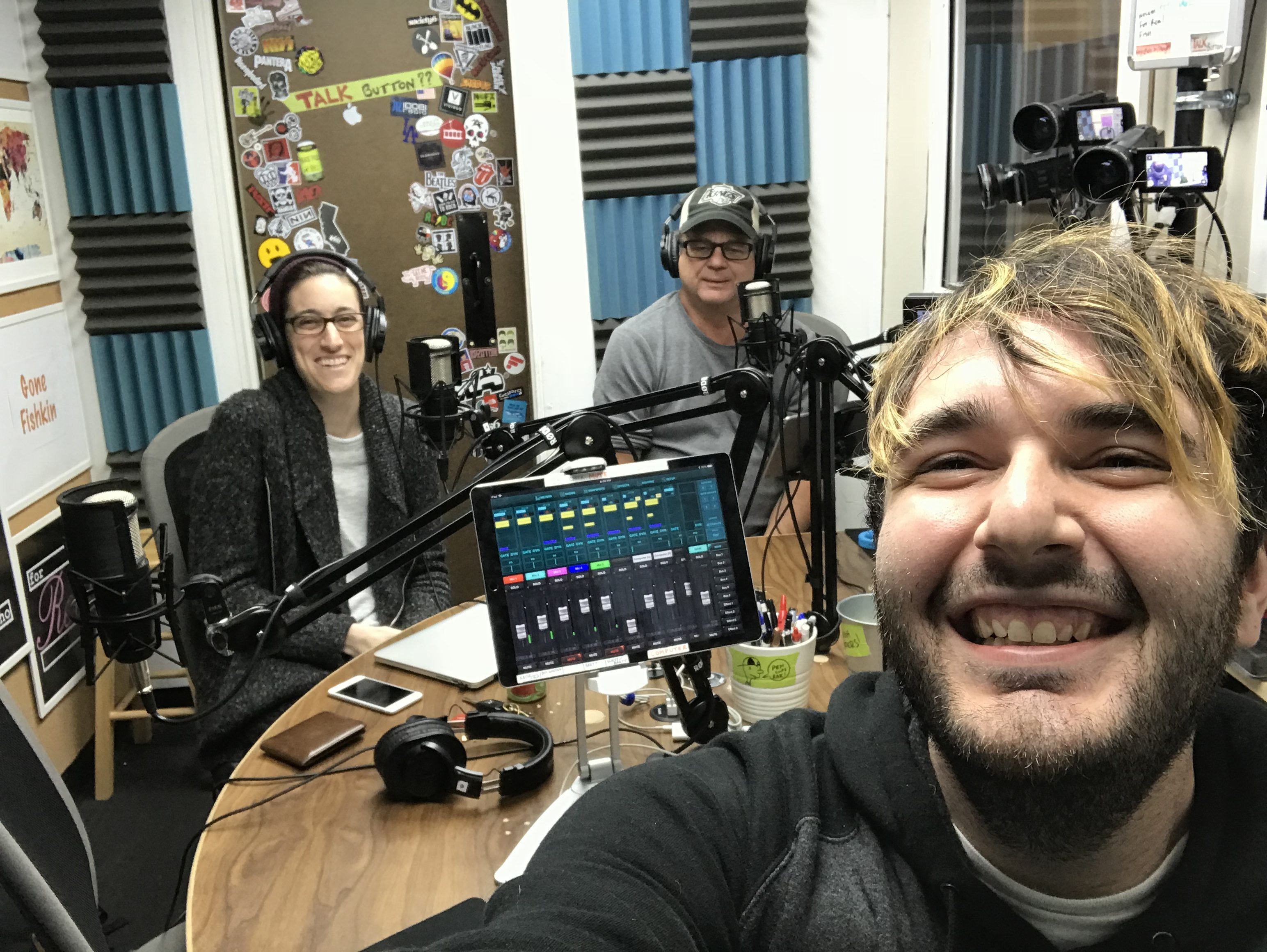 This was a special episode, Steph Mirsky and Kevin Lyman came by to co-host the show! Steph is the current Marketing Director at 4Fini and has worked for companies such has Hopeless Records, APA and much more. You may recognize her from the guest list tent at Vans Warped Tour and you might talk to her more than you actually realize. Kevin Lyman is the man behind Vans Warped Tour and almost every dream every kid in this scene has had. Not only is he involved with Vans Warped Tour he is also a part of  FEND, SideOneDummy, and much more.
During the show we talk of Vans Warped Tour you need to hear about. Kevin and Steph talk about this summer, how it came together and tease special guests. Hear some stories about some of Kevin's favorite songs from bands on the tour (past and present lineup) and some of his favorite memories. If there's any questions you have about the final cross country run, there's a very good chance Steph answered it in this podcast! Also Kevin reveals his plans for next Summer!
We also talk about FEND (Full Energy No Drugs) which is an incredible movement which the 4Fini family is currently a part of to help the horrible opioid crisis destroying our nation right now. Hear about everything from how you could help, get educated, and the cool rewards you can get on the Preventum App including private acoustic performances from We The Kings and Waterparks at your local Vans Warped Tour date.
Podcast: Play in new window | Download