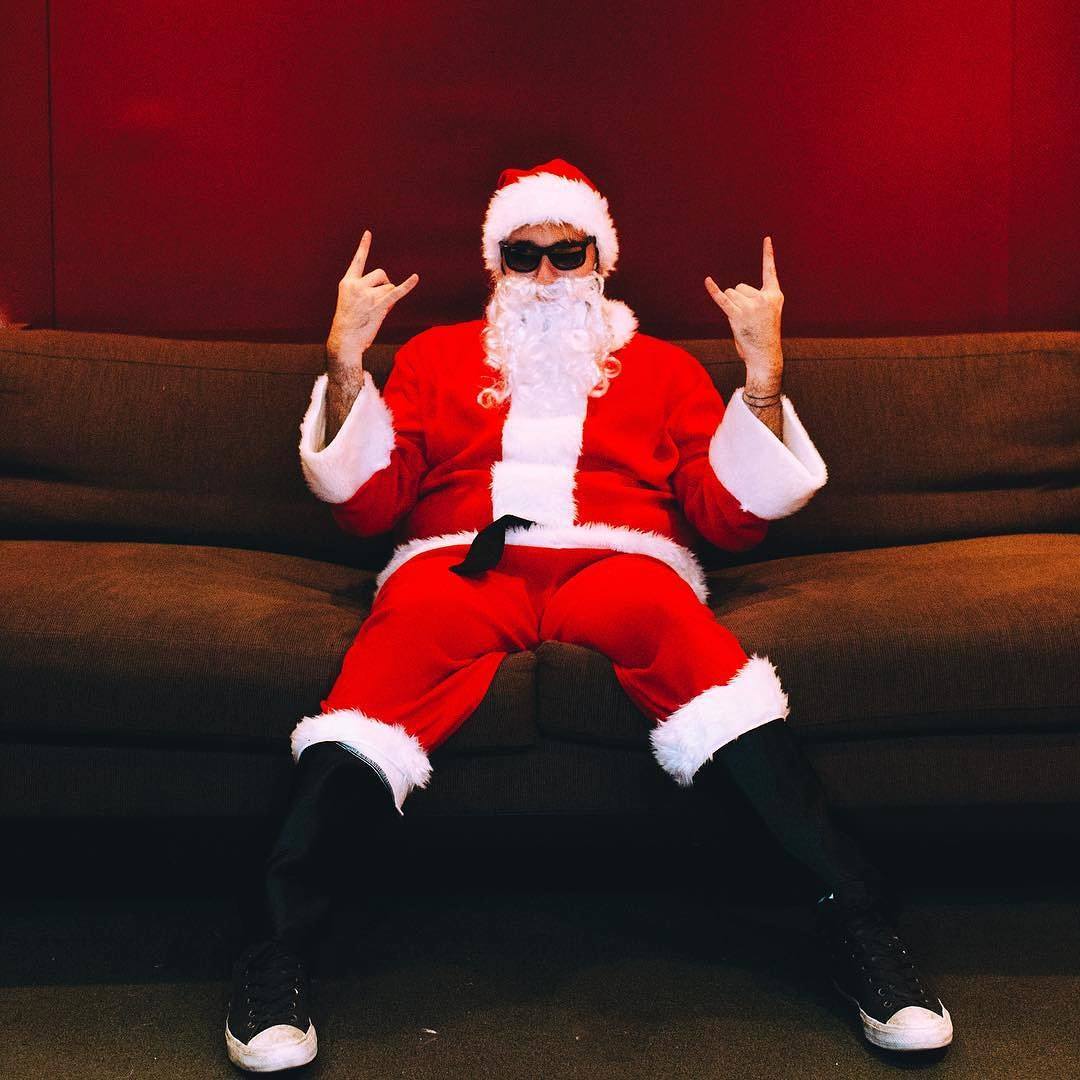 'Twas the night before The Fishmas Spectacular when all through the idobi house, all the creatures were stirring!  It was either my 4th or 5th Merry Fishmas Special (next year will be the 5th or 6th) and it was a SPECIAL one! I even premiered an original song!
Nekokat got stuck in traffic so we called Max and Cody of Set It Off to co-host while they waited in traffic! Max and Cody hype up The Fishmas Spectacular and talk about some Christmas Cheer!
Nekokat finally got to the studio and premiered their new song "Board It Up" because I liked the demo so much (they also opened The Fishmas Spectacular by playing that and I loved every second of it). Hear from Jess, Jordan, and Cameron all about their favorite Christmas memories and all the holiday cheer!
I hit up Alex from All Time Low to call in because who better than him to call in with the 2 ATL Christmas songs out! He does a quick year in review of All Time Low and talk the holidays! Hear all about "Fool's Holiday" and "Merry Christmas, Kiss My Ass" and much more!
I also hit up a very long time friend Joe from Patent Pending to talk all about the holidays! Hear about their holiday EP Season's Greetings, their 10 year show 'Save Each Other, the Whales Are Doing Just Fine' at XMOSH, and more! I'll be throwing the oFISHal afterparty for the show so you won't wanna miss it. Grab tickets to the Patent Pending show Friday December 22nd at Revolution Music Hall on Long Island HERE and that'll get you into The Fishmas Spectacular for FREE!
I also mentioned I premiered my first original song ever on air. You'll hear "Fish Kringle" at the end of my show but below you can watch the music video. MERRY FISHMAS!