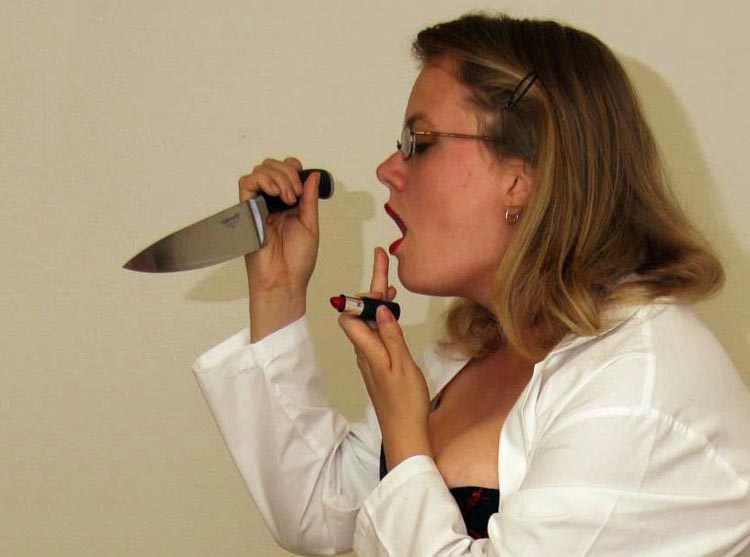 Writer Seanan McGuire creates new worlds, portal fantasies, and filk music—and the conversations she holds are bursting with creativity too. Not to mention, these conversations give hilarious and smart insight into topics you might not have given much thought to before. So settle in, pay attention, and get ready to be entertained by her very own Whachudoin'? episode. Hear her chat with Geek Girl Riot's Sherin Nicole and Day Al-Mohamed about the importance of editing, fanfic, machine gun typewriters (it's a thing), and why B-horror movie flicks can sometimes lead to a fear of pudding.
Below you'll find all the books, shows, and everything else they talked about on today's Whachudoin'?. You'll also be able to steal Seanan's recipe for some delicious bacon creamed corn, and admire an adorable picture of a candy corn dragon (can we have one please?).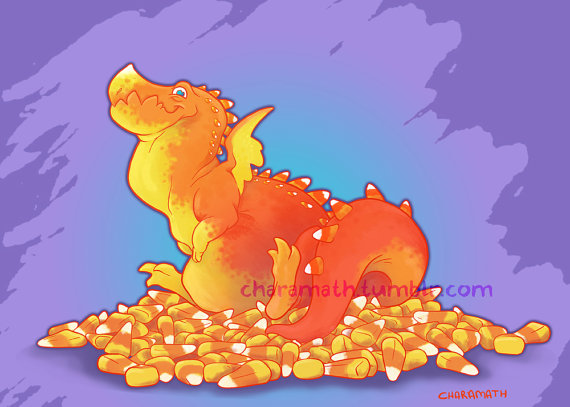 Reading List:
October Daye series – Seanan McGuire
Feedback – Mira Grant
InCryptid series – Seanan McGuire
Every Heart a Doorway – Seanan McGuire
The Big Elfquest Gatherum – edited by Richard Pini and Cherie Wilkerson
The Clan of the Cave Bear – Jean M. Auel
Watchlist:
Beauty and the Beast (Broadway)
Other links:
Jackalope greeting cards – Hella Bella (Seattle)
Candycorn dragon – Charamath (artist)
Unicorn Empire (shop)
Geek and Art Empire (shop)
Optimysticals (jewellery shop)
Seanan McGuire's Bacon Creamed Corn:
1 cup chopped onion (I prefer sweet onions)
1 lb. frozen corn (about six/seven ears fresh)
1 1/2 cups whole milk
1 cup heavy cream
3 to 6 tablespoons instant polenta (I use Golden Pheasant)
1/4 lb. bacon
Salt, sugar, and black pepper to taste
Thaw your corn.  Your life will be easier if you thaw your corn.  (I have literally found no change in taste/texture from using frozen corn over fresh.  All you give up are bragging rights.)
Dice your bacon and fry in a large saucepan over medium heat until cooked.  Add the onions.  Cook until golden.  Add corn and milk.  Stir while cooking, until everything is nice and warm.  Keep stirring as you sprinkle a tablespoon of polenta over the pan.  Once it's all in, do it again.  Repeat until all polenta has been added/you have reached a consistency you like (I prefer slightly thicker creamed corn, others like it runny).
Continue to cook and stir for five to fifteen minutes, until your polenta has thickened.  Taste.  It may need sugar.  Add sugar.  Taste.  Wow, that wasn't enough sugar.  Add sugar.  Stir in the cream.  Add salt and pepper.  Taste.  Add more salt, and maybe a little more sugar.
Devour.
Podcast: Play in new window | Download