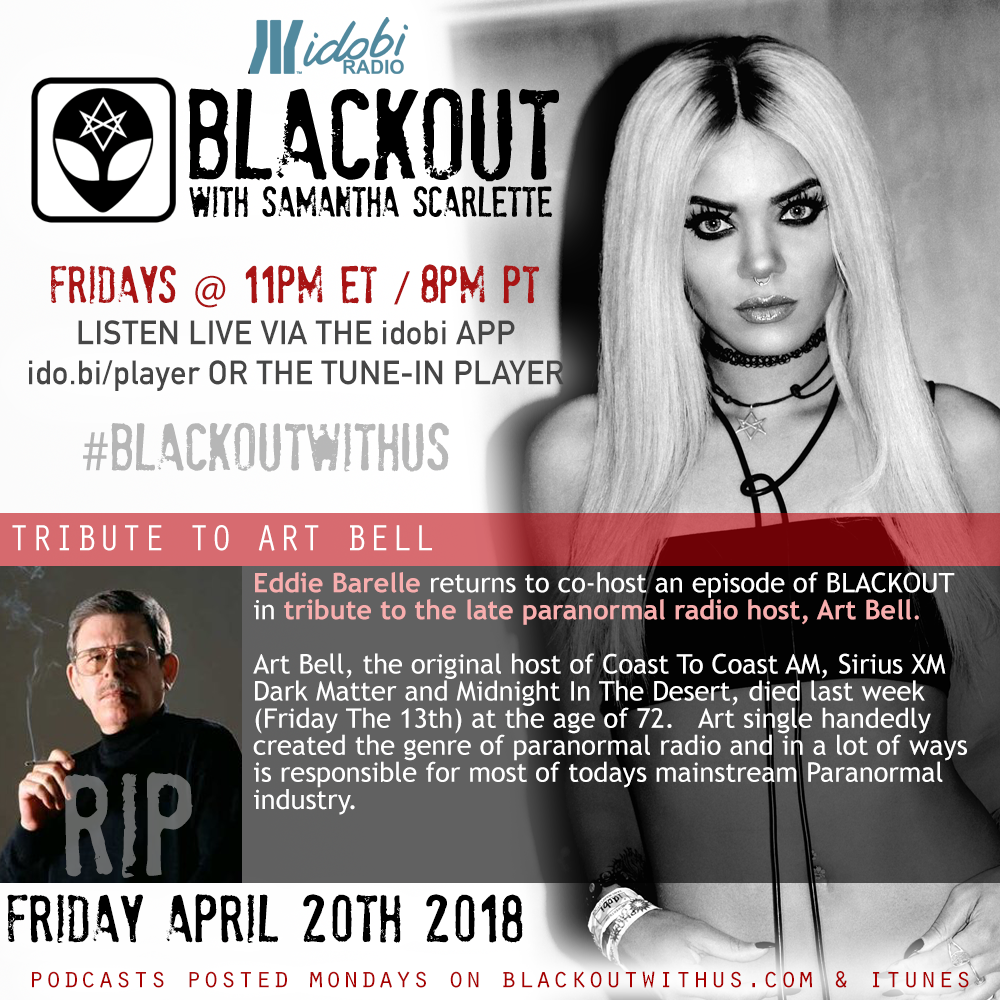 Former BLACKOUT co-host Eddie Barella joins Samantha Scarlette for a tribute to the late paranormal radio pioneer Art Bell. Christopher Garetano (Montauk Chronicles and History Channel's Dark Files) also calls in to discuss Bell's legacy.
Art Bell, the original host of Coast To Coast AM, Sirius XM's Dark Matter and Midnight In The Desert, died on Friday The 13th (4/13) at the age of 72. He single handedly created the genre of paranormal radio and in a lot of ways is responsible for most of today's mainstream paranormal industry.
Samantha & Eddie also discuss the tragic death of EDM superstar Avicii.
Podcast: Play in new window | Download