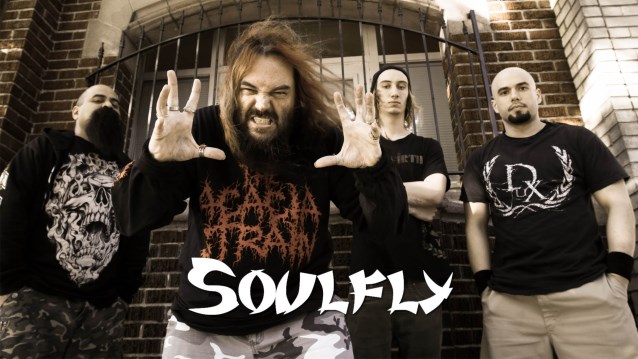 Today on the Rock The Walls podcast, Patrick speaks with two heavy hitters in the world of metal and hardcore music (and tourmates this past fall), vocalist of Soulfly, Max Cavalera and vocalist of Harm's Way, James Pligge!
First up, Walford and Cavalera talk all about the Soulfly does Nailbomb Part 2 Tour, what playing it again has meant to him, the progress on the new Soulfly album due out later this year, and what you can expect from it. Plus, if the latest Cavalera Conspiracy Album influenced the writing/recording of the new album, playing alongside his sons the past few years in Soulfly, and a whole lot more!
Then, our first guest playing the 2018 Vans Warped Tour  joins the show. Vocalist of Harm's Way, James Pligge is on to talk all about their new album Posthuman (out now via Metal Blade Records), their current headlining tour with Vein, Ringworm, and Queensway, and much more!
Keep up to date with Max & Soulfly on Twitter, Facebook, and Instagram.
Pick up tickets to their remaining Tour Dates doing Nailbomb followed by their tour with Nile here.
Follow Harm's Way on Facebook, Twitter, & Instagram and pick up tickets for the remaining dates of their headliner & Vans Warped Tour here.
Subscribe to the Rock The Walls Podcast on iTunes.
Follow Rock The Walls on Facebook, Twitter, & Instagram.
Podcast: Play in new window | Download