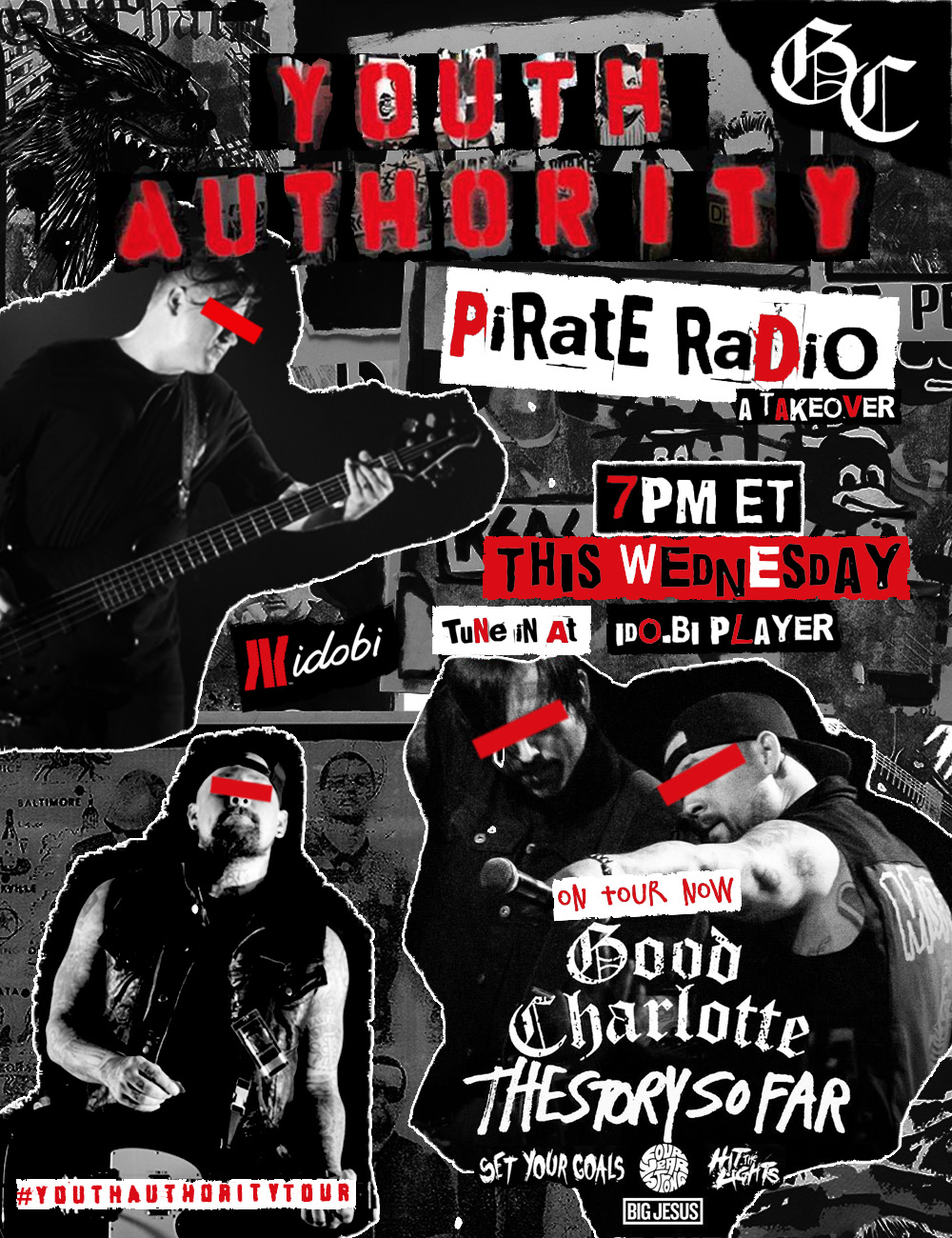 Something is happening, guys. We're receiving word that there's a planned takeover attempt coming tomorrow at 7pm ET on the idobi Radio airwaves… We're writing this message to you from the last remaining computer in our office—every other one has been taken over, the screens only showing up flashing images with the words "Youth Authority Pirate Radio". This is a takeover. The suspect list is short; all signs point to Good Charlotte.
Investigation reveals GC will be taking over our airwaves this Wednesday for their own brand of pirate radio, from an undisclosed location while on the road on their Youth Authority Tour with The Story So Far, Set Your Goals, Four Year Strong, Hit The Lights, and Big Jesus. Our sources say they plan on talking about their time on the tour so far and playing songs from all the bands on the roster, along with other shenanigans we've yet to discover.
Guess we'll all have to tune in at 7pm ET this Wednesday to hear what the Good Charlotte guys are up to.
Get your tickets to the Youth Authority Tour here!
Tags:
Big Jesus
,
Four Year Strong
,
GC
,
Good Charlotte
,
Hit the Lights
,
Set Your Goals
,
The Story So Far
,
Youth Authority
,
Youth Authority Tour