Ever since someone discovered music could be more than the chants of monks, we've grouped it into different genres. But what exactly makes an artist pop punk, or alternative, or folk? Is it their sound, or maybe their look? Could it be all this and more? In actuality, genre is primarily opinion based–everybody has their own take on it. People classify artists according to their own beliefs of how a particular genre "should" sound or look without thinking. And to top it all off, we have so many different genre choices to select from, making it difficult to make up our minds about a particular artist. So, what should you do when you can't quite figure out where your favorite musician falls on the genre spectrum? We've got just the tool to help you out; here's a list of genres, along with some handy definitions.
Pop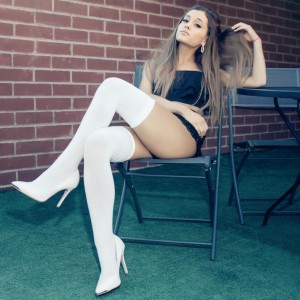 If it doesn't get stuck in your head, it's not pop music. While having the perennial "We're gonna dance ALL NIGHT!!"-esque lyric stuck in your head may be frustrating initially, there's a good chance you'll be jamming to it on your ride to work a week later.
Examples: Lady Gaga, Cher Lloyd, Austin Mahone
Me: *to friends* "If I hear 'Problem' one more time, I'm going to throw my radio out the window."

Me: *in car* "HEAD IN THE CLOUDS GOT NO WEIGHT ON MY SHOULLLDDEERRS"
Metal
Music your mom wouldn't listen to, unless you want to piss her off. Think tattoos and fiery demon logos.
Examples: Black Sabbath, Exodus
"No one can destroy the metal / the metal will strike you down with a vicious blow"
– Tenacious D
Rock
So you'll probably die young, but isn't sticking it to the man worth it? The rock formula usually contains guitars, bass, and drums, with an (un)healthy dose of sex and drugs to go along with the rock & roll.
Examples: The Beatles, Guns N' Roses
"There used to be a way to stick it to the Man. It was called rock n' roll, but guess what, oh no, the Man ruined that too, with a little thing called MTV!"
–  Jack Black, School of Rock
Pop Punk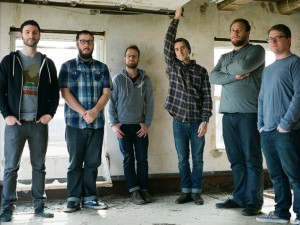 If you're sick of your hometown, this genre will probably appeal to you. Think moshing, pizza references, and beanies.
Examples: The Wonder Years, The Story So Far, Neck Deep, Man Overboard
Alex Gaskarth: "Hey, you guys ready for the house party?"

Dan Campbell: "You know me, I'm a party animal, I'm actually already gettin' wild here, just me and some of the boys. Definitely not sitting in a parking lot by myself."
– The House Party Tour trailer
Happy Rock
All Time Low's notorious pair, Alex Gaskarth and Jack Barakat, have self-diagnosed themselves as happy rock, which is an amazingly accurate description. Artists who fall under happy rock tend to follow the rock formula, but sound a bit more… well… happy, and it's infectious.
Examples: All Time Low, 5 Seconds of Summer
"I'M RUNNING OUT OF HAIR TO DYE!"
– Michael Clifford
Alternative
The "everything else" genre. A lot of artists who don't quite fit anywhere else get looped into alternative (hence the name).
Examples: Red Hot Chili Peppers, Kings of Leon, The Killers, Cage the Elephant
"What's the difference between me and that guy with the grey suit on down there? NOTHING! What's a difference between a mouse and Jupiter?… NOTHING!!!"
– Flea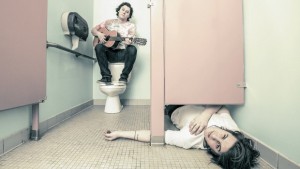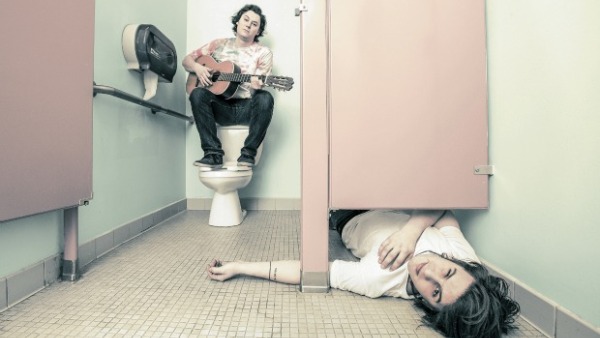 And of course, there are many, many more! There are an infinite amount of artists who don't quite fit into any one category, but rather suit two, three, or none. Take The Front Bottoms, for example; while they're often thought of as indie, I would feel comfortable calling them alternative or even pop punk, considering Brian Sella's vocals remind me so much of Modern Baseball. The more the industry grows, the harder it becomes to assign each artist a distinct classification. So, how do we group artists into these genres in the first place? When we hear the opening chords of a song, we ask questions like this:
What do they sound like?
When it comes down to it, the beat, instrumentals, and vocals of a song are the biggest factors of our genre determination. For example, Katy Perry's voice suits pop music, while Parker Cannon's voice would stick out like a sore thumb if placed in a pop song. Perry has a sultry, powerful edge to her voice that adds a bit of sass and playfulness to her songs, while Cannon's voice sounds rough, aggressive, and downright gritty–not quite ideal for an upbeat summer lovin' tune.
What do they look like?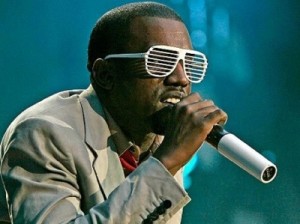 Based solely on his appearance, would you really expect  Kanye West to come onstage sporting shutter shades and more jewelry than your grandmother owns only to perform classic rock songs? An artist's look typically matches their genre, and each genre has a look. Pop singers like Ariana Grande and Jessie J dress in the latest fashions, and are somewhat sexualized. And we can always observe pop punk bands in their natural habitat of beanies and plaid shirts (come on, you know it's true); the list goes on.
Are they true to the music?
We commonly associate artists who play their own instruments and write their own songs to fall more into rock, punk, alternative, folk, and country genres. At the same time, we think of artists who only provide vocals (whether singing or rapping) and possibly some sweet synchronized dance moves to fit into more top 40 type categories.
What type of show do they put on?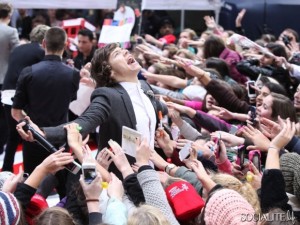 In a concert setting, each artist performs in different ways to match their own genre. Artists with more commercial success don't typically play in small venues, and shows held in stadiums/arenas are a completely different experience compared to shows put on in a venue capping at 500. But the music itself contributes to the overall performance as well; people dance differently to EDM then they would to alternative. In turn, how an audience reacts to the music creates a specific vibe in the venue. After the show, some fans have a chance to meet artists behind the venue (if security allows it!), while certain artists are not given that opportunity for a variety of reasons. For example, One Direction would never be able to meet fans after one of their gigs because there's a high chance they'll get mobbed by overenthusiastic admirers.
So… what the genre?
What truly makes an artist pop, rap, alternative, or anything else? Well, you do. You make that decision with your own mind, based on whatever you believe their genre should be. And it's completely okay to disagree with how radio stations, iTunes, or your friends classify your favorite artists. We all have our own perceptions of different genres, and that's a beautiful thought. There are very few people who have the exact same take on how pop punk or folk should be defined–how cool is that? So next time you're in a heated debate with your friends over whether or not 5 Seconds of Summer should be considered pop punk, remember that music is art; there are absolutely no rights and wrongs.