This week: Spider-Man: Homecoming, Lady Macbeth, The Big Sick, Queen of the South, Preacher, Killjoys, Wynonna Earp, Doctor Who
Spider-Man: Homecoming
Praise all the gods, Norse or otherwise: We're finally getting the Spider-Man we've been asking for. And, and, and, we must stress that this is not another origin story. Our review lays out why you should go see it in more words than we have allotted here, but basically: you don't wanna miss this Homecoming.
From Sony:
A young Peter Parker/Spider-Man (Tom Holland), who made his sensational debut in Captain America: Civil War, begins to navigate his newfound identity as the web-slinging super hero in Spider-Man: Homecoming.  Thrilled by his experience with the Avengers, Peter returns home, where he lives with his Aunt May (Marisa Tomei), under the watchful eye of his new mentor Tony Stark (Robert Downey, Jr.). Peter tries to fall back into his normal daily routine – distracted by thoughts of proving himself to be more than just your friendly neighborhood Spider-Man – but when the Vulture (Michael Keaton) emerges as a new villain, everything that Peter holds most important will be threatened.
Lady Macbeth
Out July 14
Nobody quite does tragedy like the Victorian era. Adapted from Nikolai Leskov's 1865 novella Lady Macbeth of the Mtsensk, this particular Lady Macbeth character is unlike her Shakespearean counterpart in many ways, but the story has just as much murder, conspiracy, and moral corruption to keep you utterly compelled. Add in the exploration of historic racial, gender, and class-based prejudices of the time, and this crime noir cuts deep.
About the film:
Rural England, 1865. Katherine (Florence Pugh) is stifled by her loveless marriage to a bitter man twice her age, and his cold, unforgiving family. When she embarks on a passionate affair with a young worker on her husband's estate, a force is unleashed inside her so powerful that she will stop at nothing to get what she wants.
The Big Sick
Out July 14
This film plays out like a real-life love story, because it is—based on the relationship of writers and married couple Kumail Nanjiani and Emily V. Gordon, The Big Sick will have you laughing, tearing up, and leaving the theater more deeply satisfied than any standard rom-com could provide. The movie sees a couple struggling to meet in the middle with the cultural differences of their Pakistani and white American families, but after Emily (Zoe Kazan) falls seriously ill, family dynamics are brought into closer play than anticipated, and slowly change through a powerful narrative always blended with touches of humor.
From Amazon:
Based on the real-life courtship between Kumail Nanjiani and Emily V. Gordon, THE BIG SICK tells the story of Pakistan-born aspiring comedian Kumail (Nanjiani), who connects with grad student Emily (Kazan) after one of his standup sets. However, what they thought would be just a one-night stand blossoms into the real thing, which complicates the life that is expected of Kumail by his traditional Muslim parents.
When Emily is beset with a mystery illness, it forces Kumail to navigate the medical crisis with her parents, Beth and Terry (Holly Hunter and Ray Romano) who he's never met, while dealing with the emotional tug-of-war between his family and his heart. THE BIG SICK is directed by Michael Showalter (HELLO MY NAME IS DORIS) and produced by Judd Apatow (TRAINWRECK, THIS IS 40) and Barry Mendel (TRAINWRECK, THE ROYAL TENENBAUMS).
Queen of the South
'El Nacimiento de Bolivia' – USA – Thurs, July 6 @ 10pm
In this week's episode, Teresa, James, and Guero make their way to Bolivia in search of narco-cult leader El Santo—and if any part of you thinks this journey is going to run smoothly, think again.
From USA Network:
Teresa, James and El Guero go to Bolivia in search El Santo, the mysterious cult-like leader who could be their new supplier.
Preacher
AMC – Mondays @ 9/8c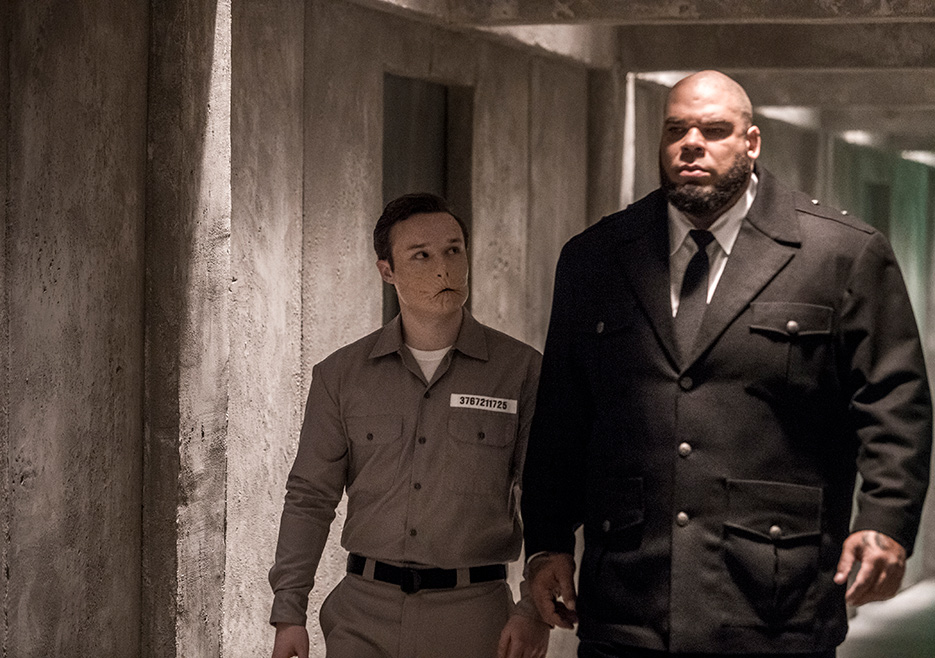 Oh, Preacher—we've really, really missed you. And one of the characters we've missed the most is back this week: Eugene! Eugene is back! But probably not in the best way…yet. The visuals are once again, fantastic, and offer a little bit of backstory that we've waited a long time to see. And now we've seen the beginning, we're ready for the next chapter…
Season 2, Episode 3: Damsels
Jesse, Tulip and Cassidy get a tip that God might be in New Orleans. Tulip's hiding a secret and their stop in New Orleans risks exposing her.
Season 2, Episode 4: Viktor
Jesse pursues a lead and dives deeper into his search for God with Cassidy and we discover more about Tulip's secret past.
Killjoys

'A Skinner, Darkly' – Syfy – Friday July 7 @ 8/7c
Killjoys is back for round 3, and it'll see the team picking up the pieces from the fallout of the explosive season 2. With Dutch (Hannah John-Kamen) calling for war, and also meeting her dopplegänger (yeah, that's right), things are about to get out of this world for our trio of bounty hunters, and y'know what that means: "intense heat and unnecessary nudity". Uhh, apparently.
From Syfy:
While the Killjoys train new recruits, Johnny investigates murderous cyborgs. Yep. Ollie needs help, and Johnny wants answers. Also, weird things are happening in Rat City.
Wynonna Earp
'Let's Pretend We're Strangers' – Friday @ 10:00pm/9c on Syfy
Last week served up some huge developments for Waverly and Dolls, but there were even more questions raised than answered—and this week serves up even more…including some questionable breakfast, made by a possessed Wynonna. Yep. Wynonna Earp is always one to keep us guessing, and that's half the fun.
From Syfy:
A furious thunder-snowstorm makes landfall while Wynonna and Waverly are forced to confront their demons — and each other.
Doctor Who
'The Doctor Falls' – now streaming @ BBCAmerica.com
The time has almost come to say goodbye to Peter Capaldi as the Doctor. We've all known this moment was coming, but even still it seems bittersweet, and we think the creators at BBC have given us until the Christmas special just to wrap our heads around this penultimate episode. There's tension, impossibility, and the return of the Master for one last epic showdown—what more could we ask for to tide us over 'til the holiday season?
From BBC America:
The Doctor makes a final stand against an army of Cybermen, to protect a tiny band of humans from destruction.
Tags:
Doctor Who
,
Killjoys
,
Lady Macbeth
,
Preacher
,
Queen of the South
,
Spider-man Homecoming
,
The Big Sick
,
Watch This Week
,
Wynonna Earp