Justice League Trailer
You've probably seen this trailer already and you've read 42 breakdowns on all the goodies in it. You probably know about the parademons—d'aw those guys, they make us long for Darkseid, even though we're getting Steppenwolf. You've probably heard Ben Affleck's Batman crack not-quite-batman jokes, and you've seen Gal Gadot's Wonder Woman be badass, and you already know Jason Momoa's Aquaman steals the show. Which, when taken altogether, probably means you want to watch it again. Therefore, in the words of "Black Adam," "What can I say except you're welcome…"
—
Into the Badlands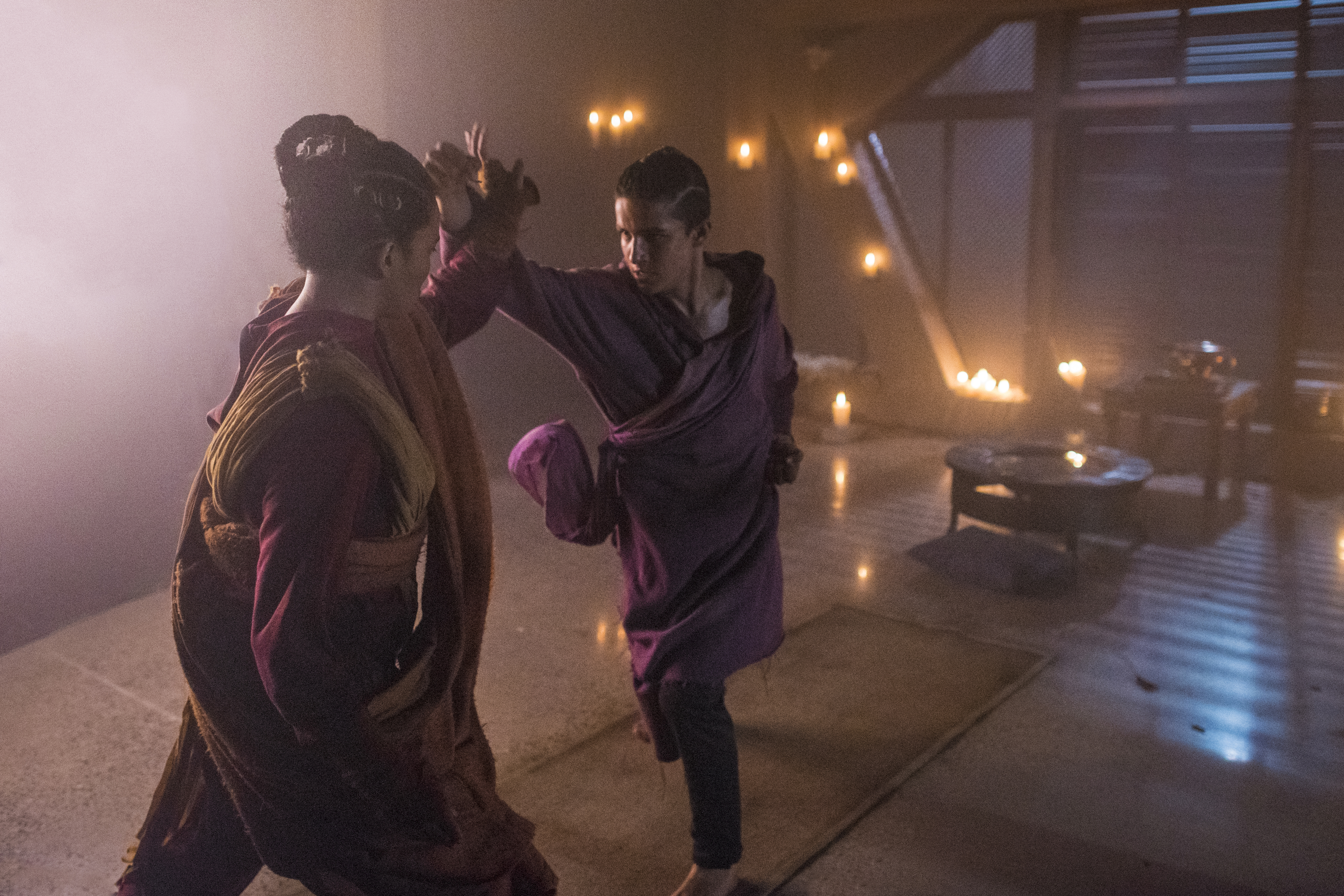 We're not ones to say 'we toldja so' but we received the following update from AMC: "'INTO THE BADLANDS' SLASHES ITS WAY INTO SEASON TWO AS CABLE'S #1 RETURNING SHOW IN 2017" So…um…we toldja!
—
Rock and a Hard Place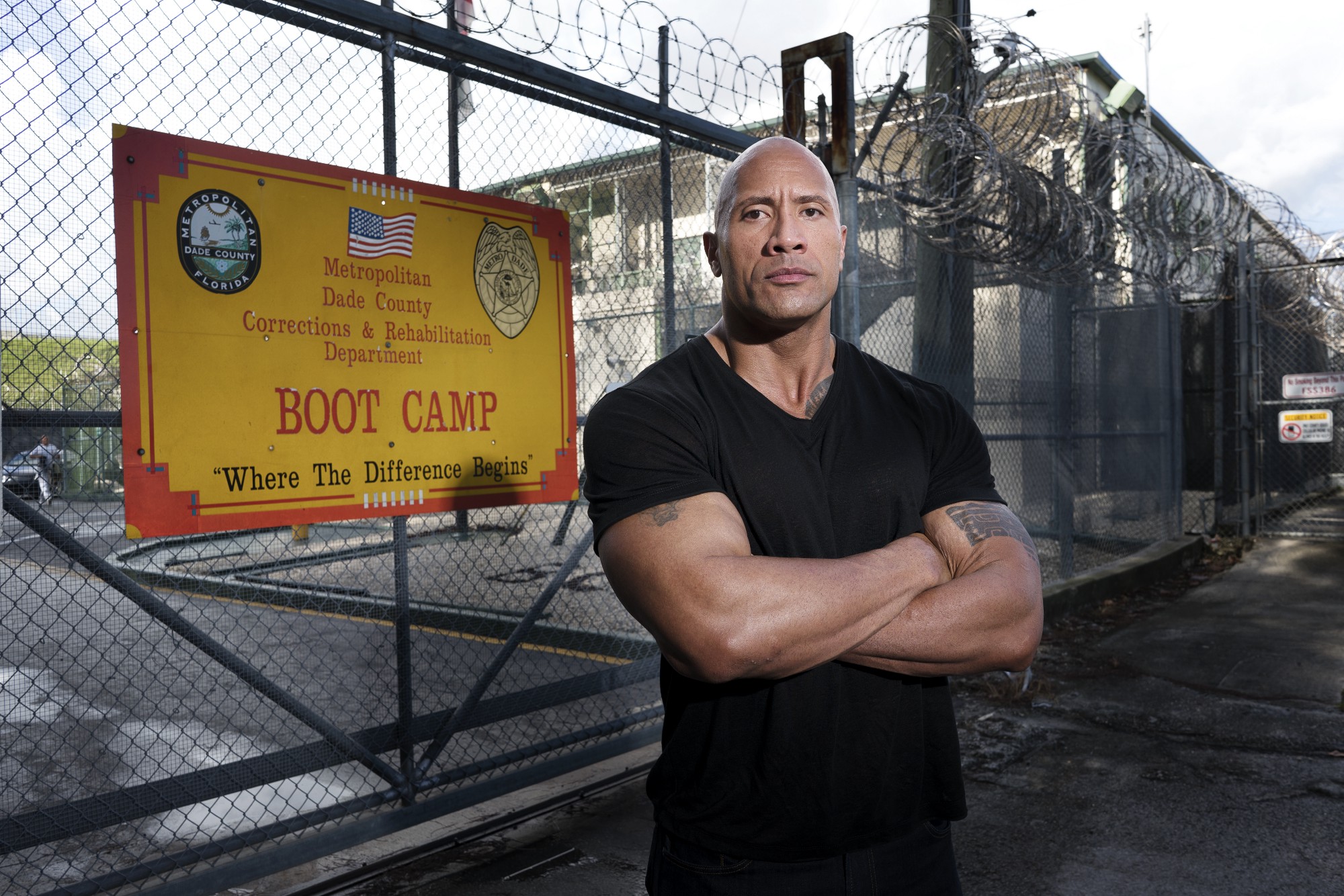 Debuts: Tonight MON MAR 27 – 10pm ET on HBO
Dwayne Johnson is known to consistently give back. He's never forgotten the kid he once was and what it means to have someone light the path.
From HBO: Incarcerated young people enter the famed Miami-Dade County Corrections & Rehabilitation Boot Camp Program in search of a second chance: the opportunity to trade an extensive prison sentence for a fresh start. In this harsh, 16-week camp, drill instructors push inmates to their limit, but those who complete it can become constructive members of society who are substantially less likely to return to prison. The program reports a recidivism rate under 15%, while the national rate of prison recidivism is approximately 70%.
Inspired by Dwayne Johnson's own experiences with the law as a youth, the documentary ROCK AND A HARD PLACE debuts MONDAY, MARCH 27 (10:00–11:30 p.m. ET/PT), exclusively on HBO.
—
Shots Fired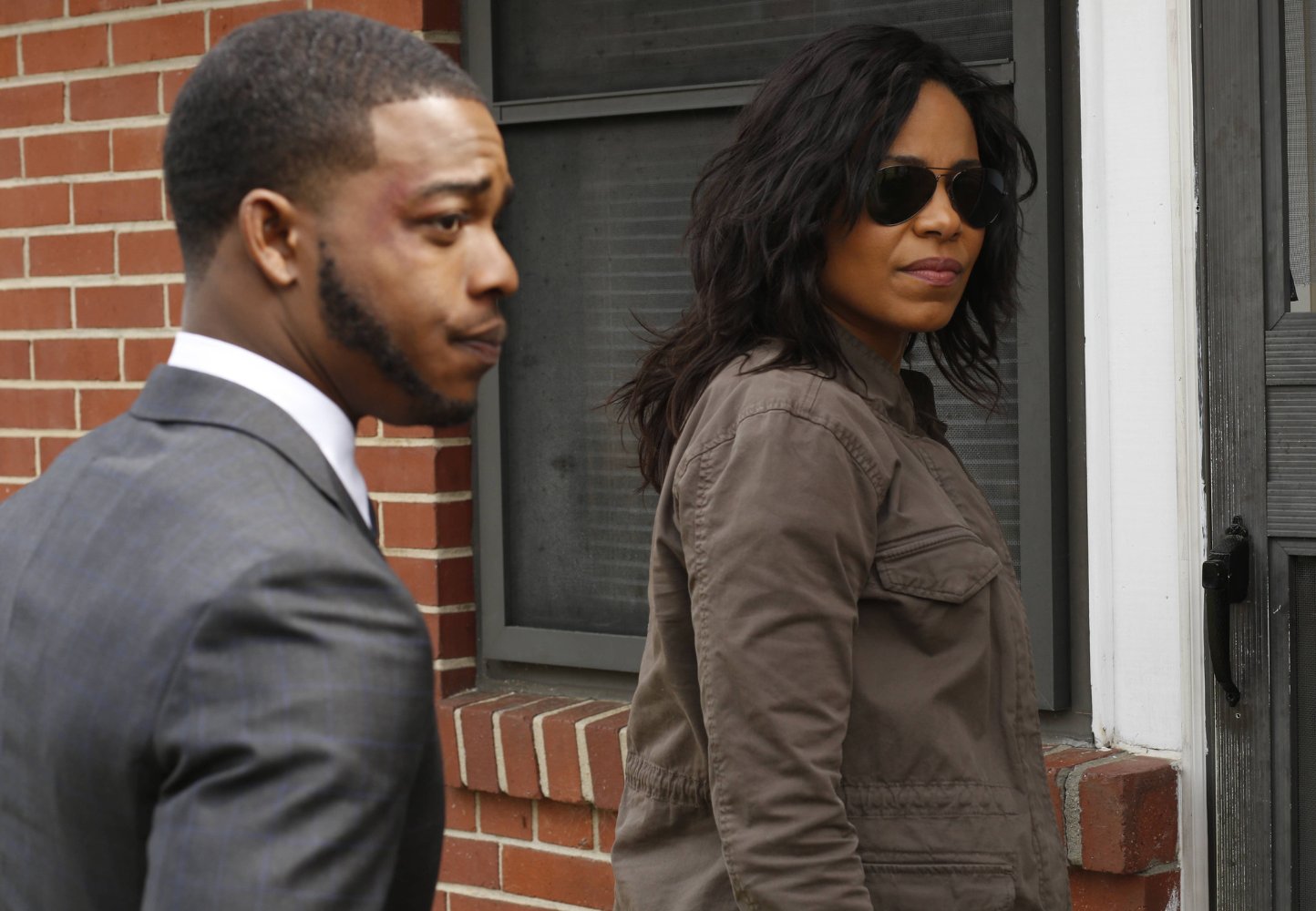 Airs: Wed Mar 29 – 8pm ET on FOX
The buried secrets of the South and the all too real issue of police brutality are used to hold up a mirror to America and dare us to flinch. Shots Fired is 10-episode event series from Gina Prince-Bythewood, Reggie Rock Bythewood, and Brian Grazer; originally planned as a film but eventually developed for FOX. The Bythewoods unite with Sanaa Lathan (Love and Basketball) and they made the right choice in casting her as their lead. Lathan's Ashe Akino is one of those thoroughly messed-up characters whom you'll yell at and and cheer for all at once. Whether the first two episodes grab you or not, Lathan's portrayal will pull you back in, to find out what happens next.
—
Riverdale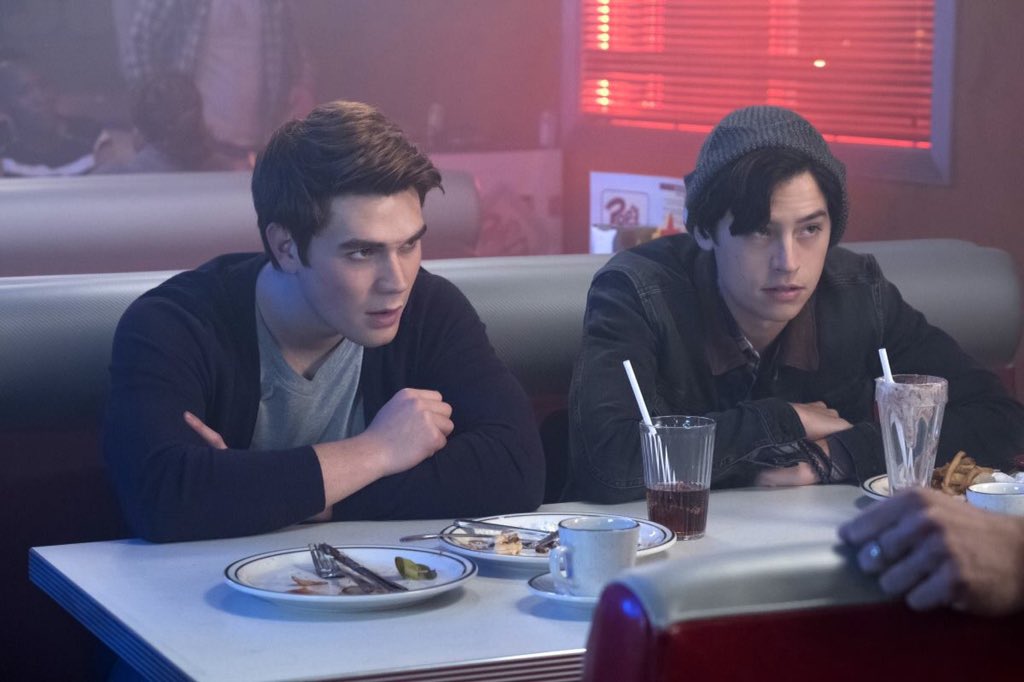 A touch of Veronica Mars, add Twin Peaks, stir in Gossip Girl and you're getting close. Then go down to the Choc'Lit Shoppe and wrap it all up in a Archie comic. You've got Riverdale. This darker side of Archie has been renewed for a second season so no worries about the disappointment of a sudden ending (the twists will keep coming). This surreal, hyper-saturated teen drama is almost hypnotizing—so much snark drenched in 50s-ish style. We say yes.
"Chapter Eight: The Outsiders"
Airs:  Thurs Mar 30 – on The CW
THE BEST LAID PLANS — As Fred (Luke Perry) and his crew are about to start construction he loses his crew, which could put his livelihood in jeopardy. Wanting to help his dad, Archie (KJ Apa) and his friends pitch in to help but after one of them is attacked, the gang comes up with a plan that lands them in Southside Serpent territory. With Jughead's (Cole Sprouse) secret revealed, he is worried about how his friends will react. Meanwhile, Veronica (Camila Mendes) and Betty (Lili Reinhart) suggest throwing Polly (guest star Tiera Skovbye) a baby shower to make her feel better, but Polly is hesitant knowing how everyone feels. Marisol Nichols, Madchen Amick, Madelaine Petsch and Ashleigh Murray also star. David Katzenberg directed the episode written by Julia Cohen (#108).
—
13 Reasons Why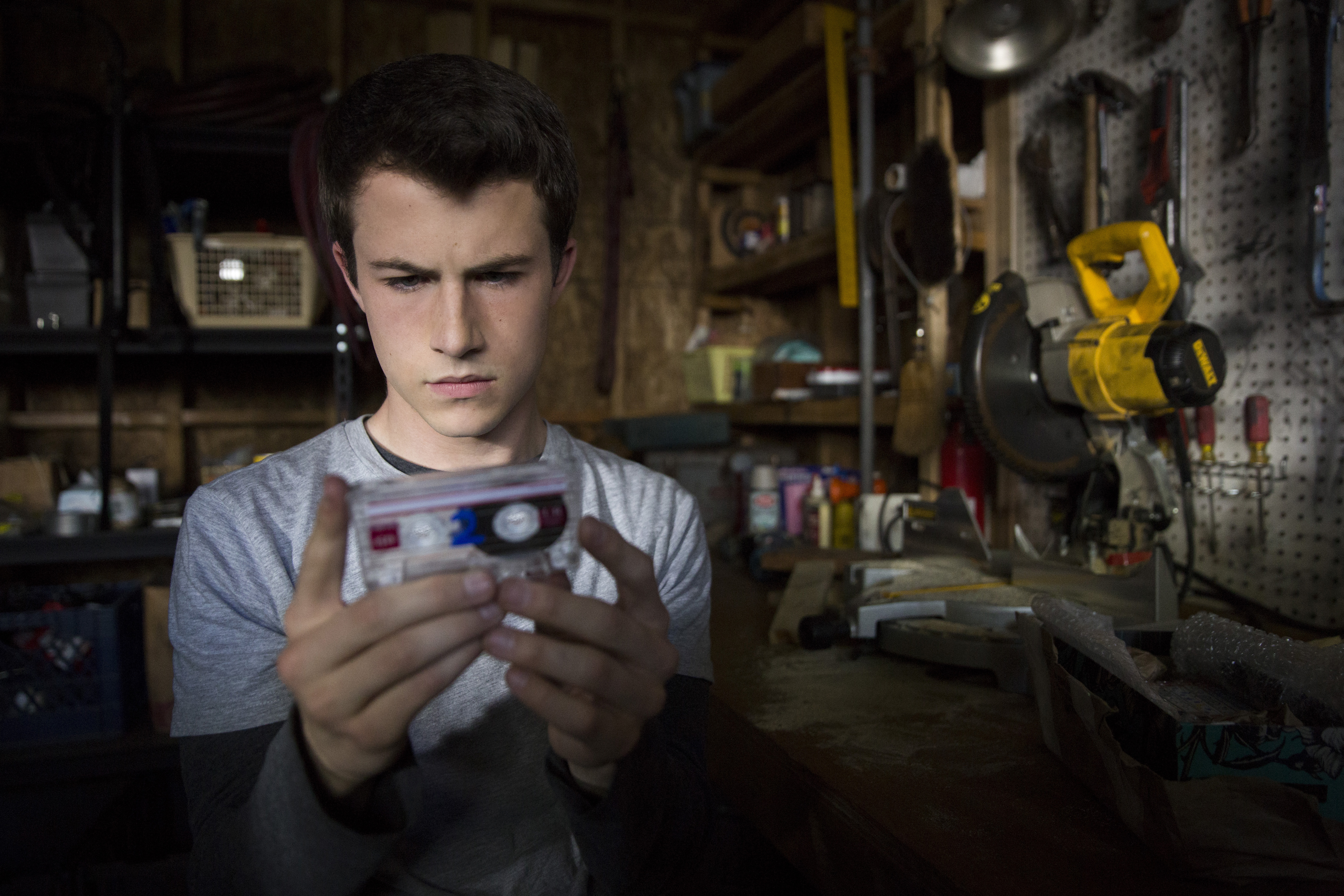 Premieres: Fri Mar 31 – on Netflix
We never read the original YA novel—although we've heard a lot about it—and we were late in requesting a preview. So there's not much we can tell you about this new series from Netflix other than: We'll be watching!
From Netflix: Based on the best-selling books by Jay Asher, 13 Reasons Why follows teenager Clay Jensen as he returns home from school to find a mysterious box with his name on it lying on his porch. Inside he discovers cassette tapes recorded by Hannah Baker—his classmate and crush—who tragically committed suicide two weeks earlier. On tape, Hannah explains that there are thirteen reasons why she decided to end her life. Will Clay be one of them? If he listens, he'll find out how he made the list. Through Hannah and Clay's dual narratives, 13 Reasons Why weaves an intricate and heart wrenching story of teenage life that will deeply affect viewers.
13 Reasons Why stars Dylan Minnette as Clay Jensen (Goosebumps), Katherine Langford as Hannah Baker, Kate Walsh as Mrs. Baker (Private Practice), Brian D'Arcy James as Mr. Baker (Smash) , Derek Luke as Mr. Porter (Empire), Brandon Flynn as Justin Foley, Justin Prentice as Bryce Walker, Alisha Boe as Jessica Davis, Christian Navarro as Tony Padilla, Miles Heizer as Alex Standall (Parenthood) and Tommy Dorfman as Ryan Shaver.
T2 Trainspotting
Releases: Fri Mar 31
We'll have a review up for you this week. Until then here's the breakdown from Sony Pictures:
First there was an opportunity……then there was a betrayal.
Twenty years have gone by.
Much has changed but just as much remains the same.
Mark Renton (Ewan McGregor) returns to the only place he can ever call home.
They are waiting for him: Spud (Ewen Bremner), Sick Boy (Jonny Lee Miller), and Begbie (Robert Carlyle).
Other old friends are waiting too: sorrow, loss, joy, vengeance, hatred, friendship, love, longing, fear, regret, diamorphine, self-destruction and mortal danger, they are all lined up to welcome him, ready to join the dance.
Genres: Comedy/drama
Starring: Ewan McGregor, Ewen Bremner, Jonny Lee Miller and Robert Carlyle
Directed by: Danny Boyle
—
Black Sails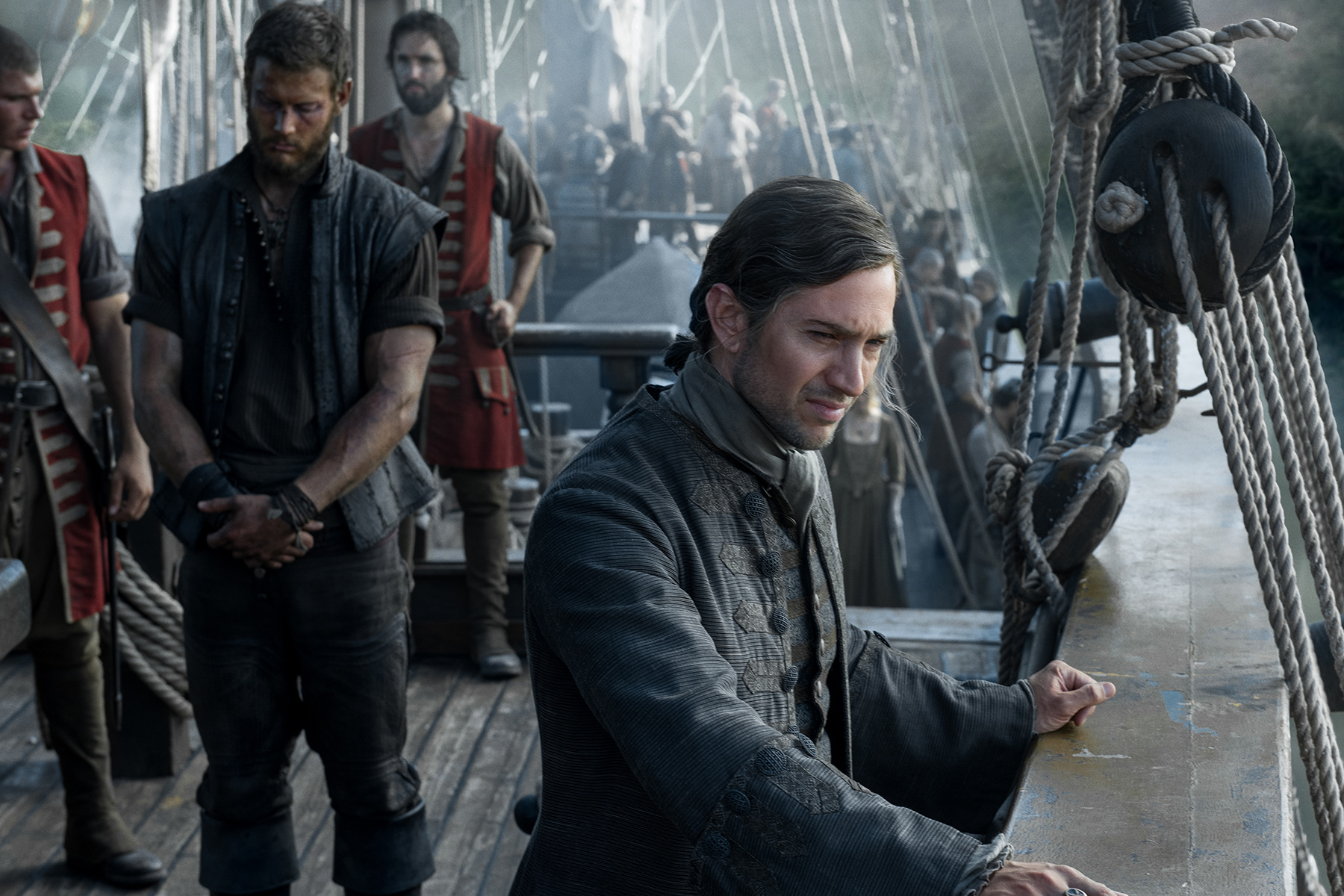 Series Finale: Sun Apr 2 – 9pm ET on STARZ
The series finale of Black Sails is approaching. Damn. You never would've convinced us we'd watch a pirate show the same way we watch sci-fi but STARZ got us. We came across the show randomly, without knowing anything about it, so the minute we realized the somewhat timid John Silver is actually Long John Silver…well, once again, damn. With four strong seasons of skull-and-crossbones bred drama, that has all the thrills of Pirates of the Caribbean (but none of the goofiness) and all the sudden death of Game of Thrones (but a lot less incest), Black Sails is one you'll want to binge watch (with a yo ho ho and a bottle of rum).
From STARZ: The closer civilization comes to defeat, the more desperately and destructively it will fight back. Oaths will be shattered, fortunes will change hands, and amidst the chaos, only one thing remains certain: It has never been more dangerous to call oneself a pirate.
Big Little Lies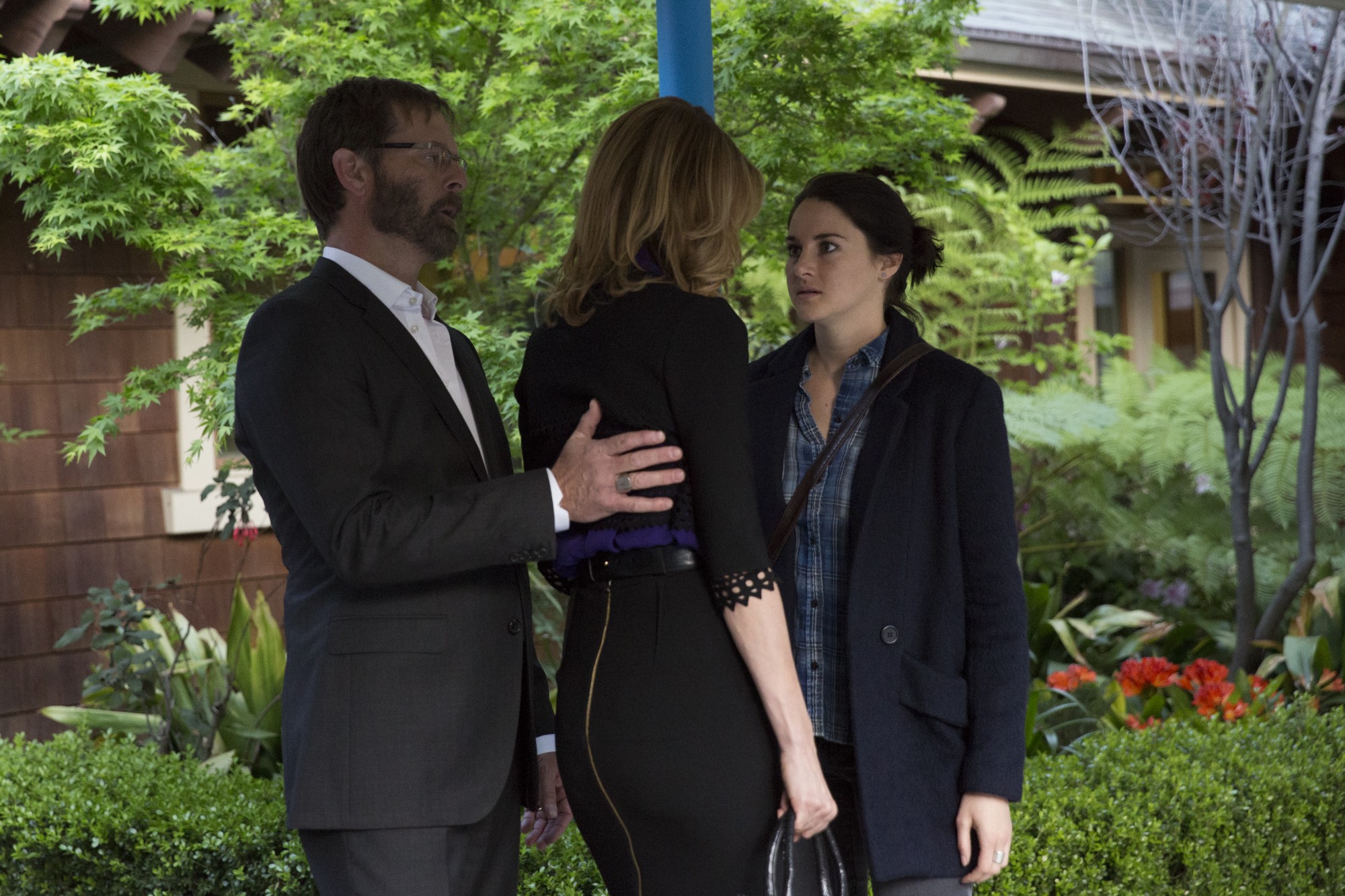 We've heard it's an absolute obsession. We have to admit we're into shows in which women behave badly—especially when they're good at it.
From HBO: Madeline (Reese Witherspoon) worries about the can of worms she's opened for Jane (Shailene Woodley). Jane confronts Renata (Laura Dern). Bonnie (Zoë Kravitz) tells Nathan (James Tupper) about a secret project Abigail (Kathryn Newton) has been working on. Meanwhile, Ed (Adam Scott) and Madeline have a frank conversation about the lack of passion in their marriage.
Written by David E. Kelley; directed by Jean-Marc Vallée.
Episode #6: "Burning Love"
Aired: Sun Mar 26 on HBO

—
MindGamers: One Thousand Minds Connected Live
Releases: Tues Mar 28
After watching the trailer we're still not sure what's happening. Could be Hollywood's first visual level up since The Matrix, could be the first step in forcing you into the hive mind. You be the judge. And remember, if you are taken, the resistance will free you…one day.
WANT TO BE A MINDGAMER?
Los Angeles – Regal LA Live Stadium (Downtown LA) at 6PM on March 28th.

New York City – Empire Theater (Near Times Square) at 9PM on March 28th.

(please allow extra time for check-in)
Do you want to be one of the 1000 MindGamers in Los Angeles or New York on March 28th? If so, please enter your information below. If eligible, you may be contacted to participate in this ground-breaking research experience.
Tags:
13 Reasons Why
,
AMC
,
Big Little Lies
,
Black Sails
,
FOX
,
Geek Girl Riot
,
GGR
,
HBO
,
Into the Badlands
,
Justice League
,
Mindgamers
,
Netflix
,
Riverdale
,
Rock and a Hard Place
,
Shots Fired
,
STARZ
,
T2 Trainspotting
,
The CW
,
The Rock
,
Watch This Week