The 'Vampire Diaries' Ends
Technically TVD ended this past Friday night but we couldn't let it pass without saying farewell to Mystic Falls. The show served up seasons full of continuous thrills and seasons we wondered why we were still holding on, and perhaps that was the beauty of it. We stuck around because we cared for Damon, Stefan, Caroline, Bonnie (and sometimes Eleana *giggle*), those characters formed a connection with us as they struggled to save lives even as they destroyed them. In the end, The Vampire Diaries earned the tears in its emotional finale. We only wish the show had given Bonnie and Caroline the happily ever afters their years of sacrifice deserved.
"I Was Feeling Epic"
Aired: 3/10/2017
OLD FRIENDS – With the fate of Mystic Falls at stake, Stefan (Paul Wesley) and Damon (Ian Somerhalder) must fight their greatest enemy for one last battle. Julie Plec directed the episode written by Julie Plec and Kevin Williamson. (#816).
Jack is Back, 'Samurai Jack' (Jack, Jack, Jack)
If you're going to go away for 13 years, this is the way to make your return. Samurai Jack is back for a limited fifth season and his homecoming is…awesome. Despite never aging Jack has changed, he's got guns and guilt, and neither will leave him in peace. The show's theme song says it all "Gotta get back, back to the past…" but since his nemesis Aku has destroyed the time portals, how the hell is Jack supposed to do that? It'll be well worth it to find out. Also, look out for seven new assassins in the premiere…and try to hold onto your head.
XCII
Aired: 3/11/2017
After 50 long years of battling Aku, Samurai Jack has started to slip into madness and finds that his psyche has now become his own worst enemy.
We're Going Back 'Into the Badlands'
If you're a high octane martial arts movie fan, the Badlands are exactly where you want to be. The first season of ITB pulled us in, the second season has us on lockdown. This show is full of yes. The storytelling, characters, and martial arts level up with each new episode. And we're happy to go right along with them.
Tiger Pushes Mountain
Airs: Sun March 19 – 10/9c
Six months after the Season 1 finale, Sunny finds a new foe, as well as a new, unexpected ally, while MK learns about his gift in a mysterious place.
Marvel's Iron Fist
Iron Fist disappoints, but if you're a fan of the Marvel Netflix properties or of Marvel itself, you may want to watch it. If only to prepare for The Defenders—the team-up of Daredevil, Jessica Jones, Luke Cage and Iron Fist.
If you end up feeling the way we did after your viewing, we've got a few suggestions on how to get your martial arts kicks: Into the Badlands and Samurai Jack. We can guarantee you won't be disappointed.
Season 1 Premieres: March 17
Billionaire Danny Rand (Finn Jones) returns to New York City after being missing for years, trying to reconnect with his past and his family legacy. He fights against the criminal element corrupting New York City with his kung-fu mastery and ability to summon the awesome power of the fiery Iron Fist.
Oh, Flash, We Luv Ya'
DC and Marvel have a strange competition going on, Marvel owns the big screen, while DC dominates the small one. Among the DC shows, The Flash, is the best. That's not opinion, it's fact. Nope, Green Batman doesn't come close. The Flash has an emotional core and lovable characters, it delivers action while maintaining the essence of the comic books. Flashing back on some of the adaptations we've seen lately, those things aren't as easy to do as they seem, which makes The Flash that much more superheroic.
"Into the Speed Force"
Airs: Tues March 14 – 8pm
BARRY TURNS TO THE SPEED FORCE – Desperate to stop Savitar and save his friends, Barry (Grant Gustin) turns to the speed force for answers. H.R. (Tom Cavanagh) gives Jesse (guest star Violett Beane) some advice. Gregory Smith directed the episode written by Brooke Roberts & Judalina Neira (#316).
This is Us – Season Finale
We're not crying. Not alone, anyway. We're all crying. Why is this show so good? Maybe we'll ask creator Dan Fogelman that question one day. In the meantime, enjoy the best written show on TV. Some shows will eat your face, others will poison you at a wedding, and some will make you giggle. This is Us punches you in your chest and then gives you a hug. And dammit, we love that dichotomy.
MOONSHADOW (SEASON FINALE)
Airs: Tues March 14 9PM
Jack heads to Cleveland to make things right with Rebecca on the night of her first big gig with the band. Randall, Kate and Kevin make big decisions about their futures.
Beauty and the Beast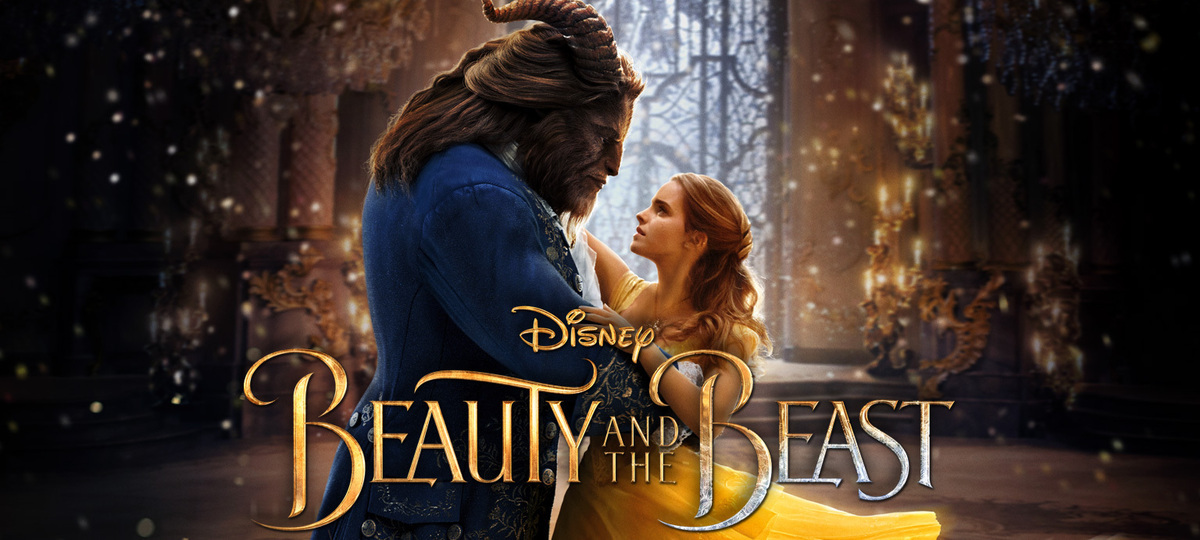 Releases: March 17
idobi <3 Disney. We're going to go see Beauty and the Beast tomorrow. We'll tell you all about it (without spoilers) later this week, although you do already know how it ends. Right? "Be our guest, be our guest…" We can't wait.

Disney's "Beauty and the Beast" is a live-action re-telling of the studio's animated classic which refashions the classic characters from the tale as old as time for a contemporary audience, staying true to the original music while updating the score with several new songs. "Beauty and the Beast" is the fantastic journey of Belle, a bright, beautiful and independent young woman who is taken prisoner by a beast in his castle.
Song to Song

Releases: March 17
Unfortunately we didn't make it down to SXSW to see the screening. Did you? Let us know, because it looks like we're in for some alt-rock hard knocks with Song to Song.
In this modern love story set against the Austin, Texas music scene, two entangled couples—struggling songwriters Faye (Rooney Mara) and BV (Ryan Gosling), and music mogul Cook (Michael Fassbender) and the waitress whom he ensnares (Natalie Portman)—chase success through a rock 'n' roll landscape of seduction and betrayal.
Starring: Michael Fassbender, Ryan Gosling, Rooney Mara with Natalie Portman
Directed by: Terrence Malick
Produced by: Sarah Green, Nicolas Gonda, Ken Kao
Tags:
AMC
,
Beauty and the Beast
,
Disney
,
Geek Girl Riot
,
GGR
,
Into the Badlands
,
Iron Fist
,
ITB
,
MARVEL
,
Netflix
,
Samurai Jack
,
Song to Song
,
The CW
,
The Flash
,
The Vampire Diaries
,
This Is Us
,
TVD
,
Watch This Week
,
What to Watch