THIS IS US
If you follow the Geek Girl Riot Twitter you already know This Is Us is a stellar series. The characters, the writing, the feels. We devour this show every week and then message to see who's ready to talk about it. The last episode "Memphis" broke our hearts and rebuilt them. Let's see what this week's episode holds.
WHAT NOW? (TV-14)
Airs: Tuesday 9pm
 The entire Pearson family gathers at Randall's for an unusual party. Kevin and Sophie's relationship deepens on the night of his play's premiere. Kate struggles to open up to Toby about her father's death. Tensions are high between Jack and Rebecca as she leaves on tour with her band.
KONG: SKULL ISLAND
Releases: Friday 3/10
There's a lot of excitement around the idobi offices for this one, and the early reviews are solid. We've even heard we're going to get Kong vs. Godzilla. While we're placing bets on the lizard, look out for our review of Kong this week. In the meantime, "Is that a monkey?"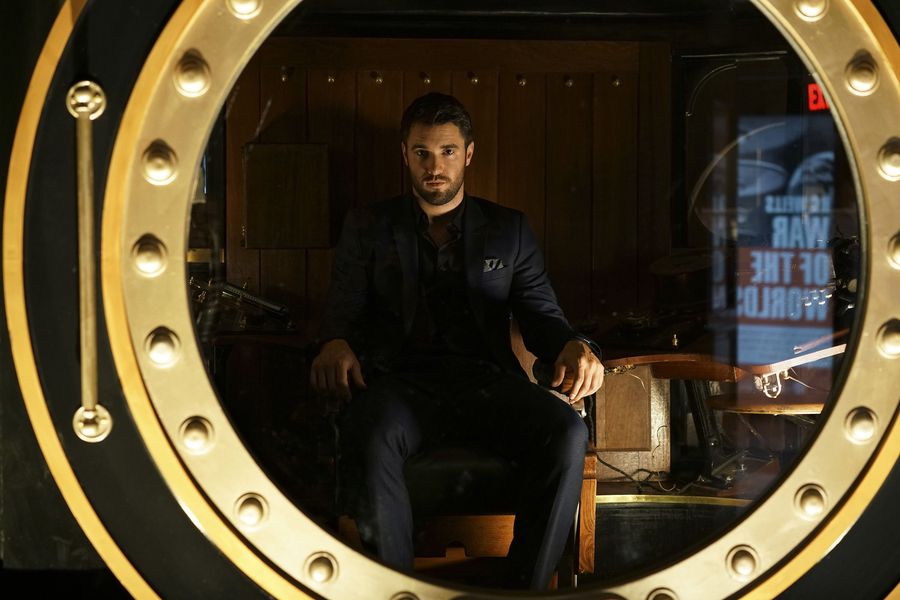 TRAVELING TIME
Last night saw the release of two new time travel shows: ABC's Time After Time, based on the 1979 movie + novel of the same name, and Fox's Making History. The first is a duel between H.G. Wells and, his former friend, Jack the Ripper in the time machine they share. The latter is a comedy about three jackasses "from two different centuries as they try to balance the thrill of time travel with the mundane concerns of their present-day lives." Add these two to NBC's first seasoner Timeless, and the April 15 return of BBC's Doctor Who, and we don't know when we'll be this spring, but we know we'll be having a good time.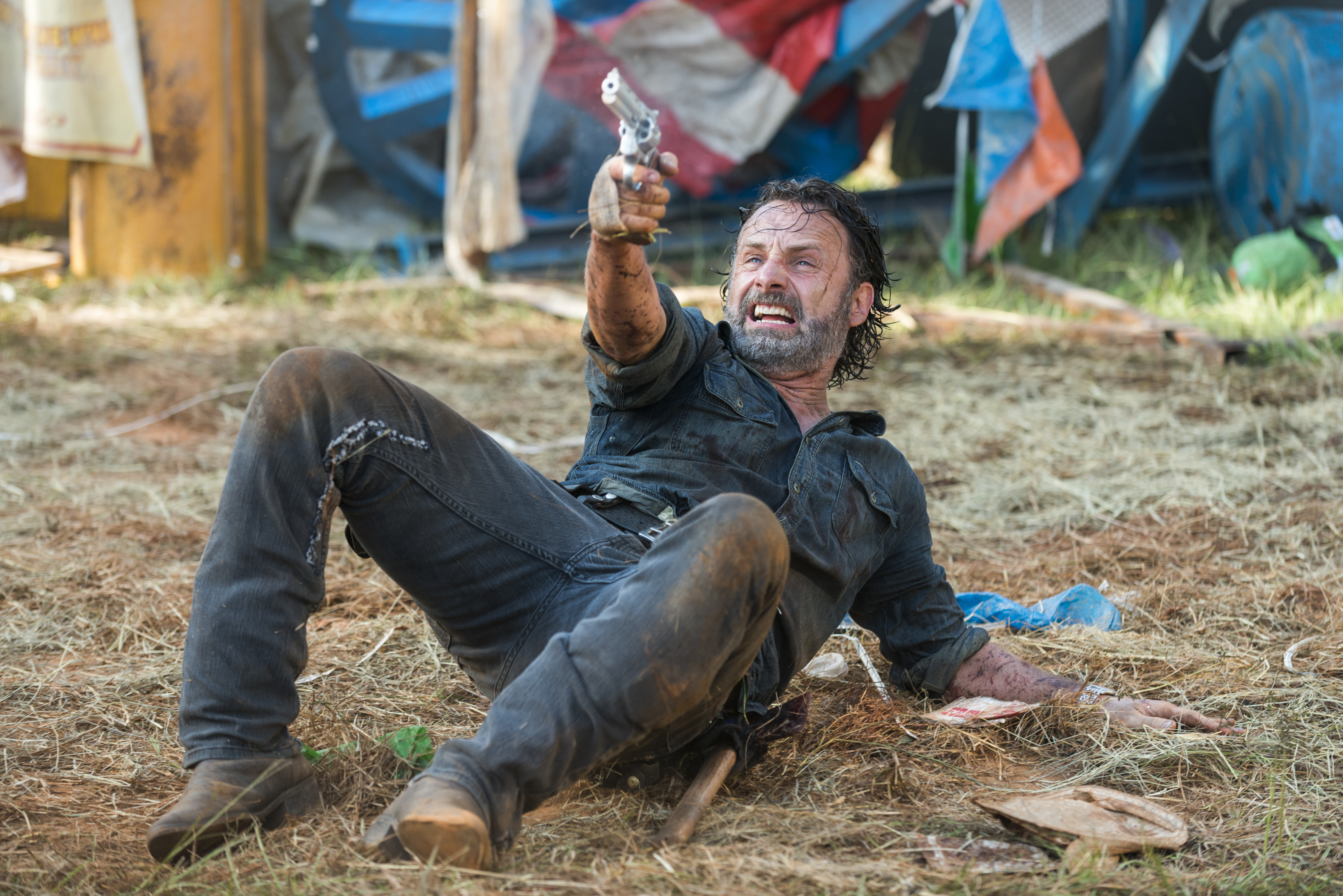 THE WALKING DEAD
Well, damn. They keep messing with our heads.
TAKEN (series)
Every iteration of Taken is good stuff. From the unofficial source material, Schwarzenegger's Commando (we like it, okay?), to Liam Neeson's 2009 hit film, to this enthralling new series. When a property has good bones it continues to deliver and the Bryan Mills character is a great one.
READY (TV-14)
Airs: Tonight 10:00 PM
Bryan (Clive Standen) gets his first chance in the field but the mission goes bust, resulting in a tragic death. The team uncovers a group of government officials skimming off of refugee funds, which also leads Christina (Jennifer Beals) to reconnect with a long lost love. Meanwhile, Asha (Brooklyn Sudano) shows up unexpectedly at Bryan's doorstep. Also starring Gaius Charles (John), Monique Gabriela Curnen (Becca Vlasik), Michael Irby (Scott), Jose Pablo Cantillo (Dave), James Landry Hébert (Rem), Simu Liu (Faaron) and Jennifer Marsala (Riley). Guest starring Celeste Desjardins (Cali Mills), Joseph Cochrane (Oleksander Baniak), Dominic Fumusa (Harry Ward), Romano Ozari (Mejia), Nick Baillie (Ken Drummond), Brian Jagersky (Senator Wilkes), Lanette Ware (Secretary Teresa Redcliff) and Clair Rankin (Clara Ward).
It's Women's History Month on HBO
"This is the new world, and in this world, you can be whoever the fuck you want."
In honor of Women's History Month, HBO is celebrating influential women — both real and fictional. To kick off the month, here's a new promo highlighting these women and their roles:
Week #1: The First Wave
Sunday 3/05: Triangle: Remembering the Fire
3/06: Suffragette
3/07: Bessie
3/08: Lady Day at Emerson's Bar & Grill
3/09: Grey Gardens
3/10: Joy
3/11: Confirmation
Week #2: Fictional, Influential
Sunday 3/12: Daenerys Targaryen, Game of Thrones
3/13: Selina Meyer, Veep
3/14: Issa Dee, Insecure
3/15: Carrie Bradshaw, Sex and the City
3/16: Kima Greggs, The Wire
3/17: Hannah Horvath, Girls
3/18: Amy Jellicoe, Enlightened
3/19: Maeve Millay, Westworld
Week #3: Judges, Journalists and Activists
Monday 3/20: Gloria: In Her Own Words
3/21: Portraits of a Lady
3/22: Mavis!
3/23: The Vagina Monologues
3/24: A Girl in the River: The Price of Forgiveness
3/25: Mariela Castro's March: Cuba's LGBT Revolution
3/26: The Trans List
Week #4: Artists and Industry Pioneers
Monday 3/27: Everything Is Copy: Nora Ephron Scripted & Unscripted
3/28: Bright Lights: Starring Carrie Fisher and Debbie Reynolds
3/29: Wishful Drinking
3/30: In Vogue: The Editor's Eye
3/31: Whoopi Goldberg Presents Moms Mabley
Tags:
ABC
,
AMC
,
BBC
,
Commando
,
Doctor Who
,
FOX
,
HBO
,
Kong: Skull Island
,
Making History
,
NBC
,
Taken
,
The Walking Dead
,
This Is Us
,
Time After Time
,
Timeless
,
Women's History Month