This week: This Is Us, Mixed-ish, Emergence, Arsenio Hall: Smart & Classy, Castle Rock, Chicago Med, Stumptown, The Good Place,
Queer Eye: We're in Japan!, VICE Investigates, Atypical,
American Son, Titans
This Is Us
"The Club" – Season 4, Episode 6
Tues Oct 29 – 9pm
On NBC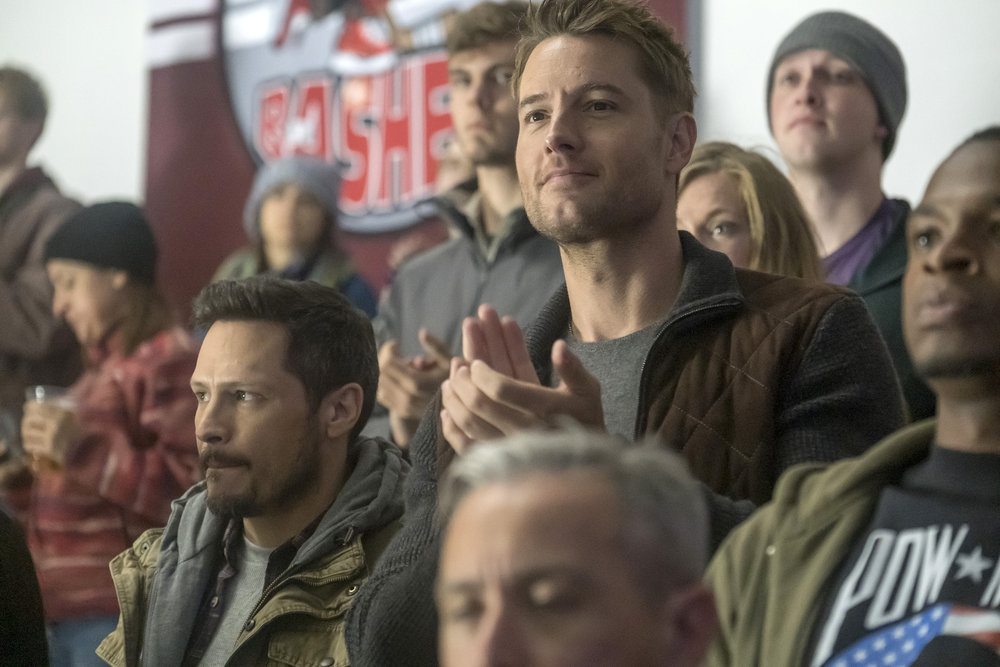 Dear This Is Us: Please leave Kate (Chrissy Metz) and Toby (Chris Sullivan) alone. Our hearts can't take it. The spark of romance is fizzling out so they attempt to make some time for each other as a couple. Their friction will make you ask dark questions about Kate's storyline with Marc (Austin Abrams) and the long-reaching effects on her future. Meanwhile Randall (Sterling K. Brown) is unsure of his next steps as a councilman (but he needs to pay attention to what's happening closer to home). The uncertainty in this episode is priming us for a big fallout and we're not sure we're ready for that yet—if past seasons are anything to go by, the whole Pearson family are in for a really rough time.
This Is Us airs on NBC tonight.
From NBC:
Kate and Toby try to make time for their marriage. Jack attempts to prove himself to Rebecca's father. Randall struggles to find his place with the other councilmen.
—
Mixed-ish
"Girls Just Want to Have Fun" – Season 1, Episode 6
Tues Oct 29 – 9pm
On ABC
From ABC:
The popular girls at school ask Rainbow to join their group Halloween costume as Tootie from "The Facts of Life." She thinks this is finally her opportunity to fit in, but Denise views the situation differently. Meanwhile, Alicia doesn't want the kids to go trick-or-treating after Harrison and his colleagues tell her about all the dangerous things that can happen.
—
Emergence
"RDZ9021" – Season 1, Episode 5
Tues Oct 29 – 10pm
On ABC
Catch Emergence on ABC every Tuesday.
From ABC:
Jo is determined to prove Kindred was behind the attack on Benny and April.  Meanwhile, Piper experiences intense, confusing visions.
—
Arsenio Hall: Smart & Classy
Tues Oct 29
On Netflix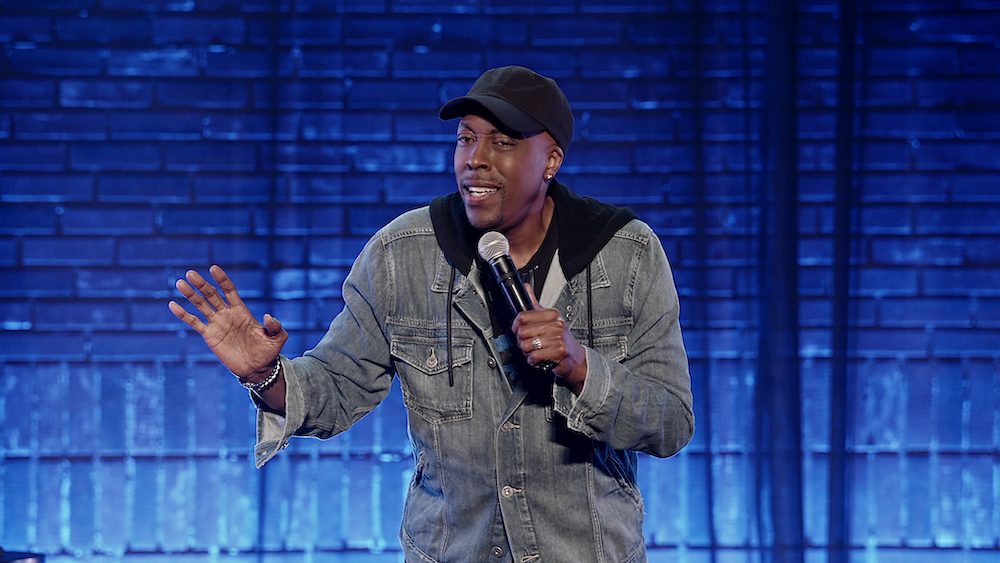 The legendary Arsenio Hall is taking on Netflix this week and nothing is safe. He's about to start a new war (and all bets are off as to who it'll be with). He keeps the crowd riveted and cackling, as he toes the line and jumps over it with shade. He starts off telling stories that you think are going to end terribly before veering off to surprise you in the best most hilarious way. He nails the Smart & Classy part of his standup with style.
Stream Arsenio Hall: Smart & Classy on Netflix now.
From Netflix:
Actor, talk show host, producer, and comedy legend Arsenio Hall makes his Netflix comedy special debut with Smart & Classy. Over the course of his illustrious career entertaining audiences around the world, Arsenio reflects on stand-up in today's political climate, Coming to America, winning "Celebrity Apprentice," his favorite drug, and more!
—
Castle Rock
"Restore Hope" – Season 2, Episode 4
Wed Oct 30
On Hulu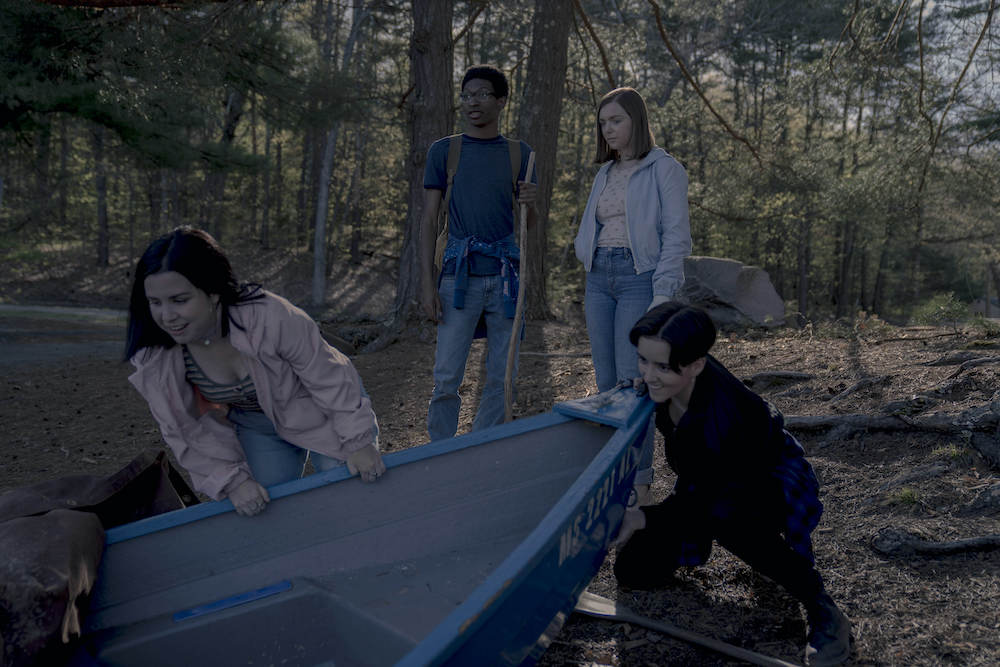 We enjoyed the first season of Castle Rock, with its methodical pacing and chilling revelations. But it's not an exaggeration to say that Season 2 is about to make Season 1 hold its beer. The new storyline in this anthology series, set in the Stephen King multiverse (Kingverse), has a morbid magnetism that pulls you in and makes you hit play all over again at the end of every episode.
The main draw is Annie Wilkes (Lizzy Caplan), who made us squeal in the book Misery in 1987 and again in the movie adaptation in 1990. Caplan introduces us to a younger Annie, one you can easily imagine becoming the cold-hearted stalker played by Kathy Bates. This Annie is a single mother who is soaked in a kind of madness that makes you question whether you're on her side or not. And you'll waver from from moment to moment. (read our full [p]review)
Castle Rock returns to Hulu on Wednesday.
From Hulu:
In Season 2, a feud between warring clans comes to a boil when budding psychopath Annie Wilkes, Stephen King's nurse from hell, gets waylaid in Castle Rock.
—
Chicago Med
"It's All in the Family" – Season 5, Episode 6
Wed Oct 30 – 8pm
On NBC
Chicago Med airs on NBC every Wednesday.

From NBC:
Dr. Manning's actions with a recent patient lead to serious repercussions. April and Noah disagree over a patient who is injured after a beating. Dr. Charles is visited by a childhood friend with a surprising revelation.
—
Stumptown
"Bad Alibis" – Season 1, Episode 5
Wed Oct 30 – 10pm
On ABC
Stumptown airs every Wednesday on ABC.
From ABC:
Despite being ordered by Lieutenant Cosgrove to take time off, Hoffman enlists Dex's help to investigate a case. Meanwhile, Tookie's culinary skills come in handy at Bad Alibi, and Dex stresses over an interview to become a certified PI.
—
The Good Place
"A Chip Driver Mystery" – Season 4, Episode 6
Thurs Oct 31 – 9pm
On NBC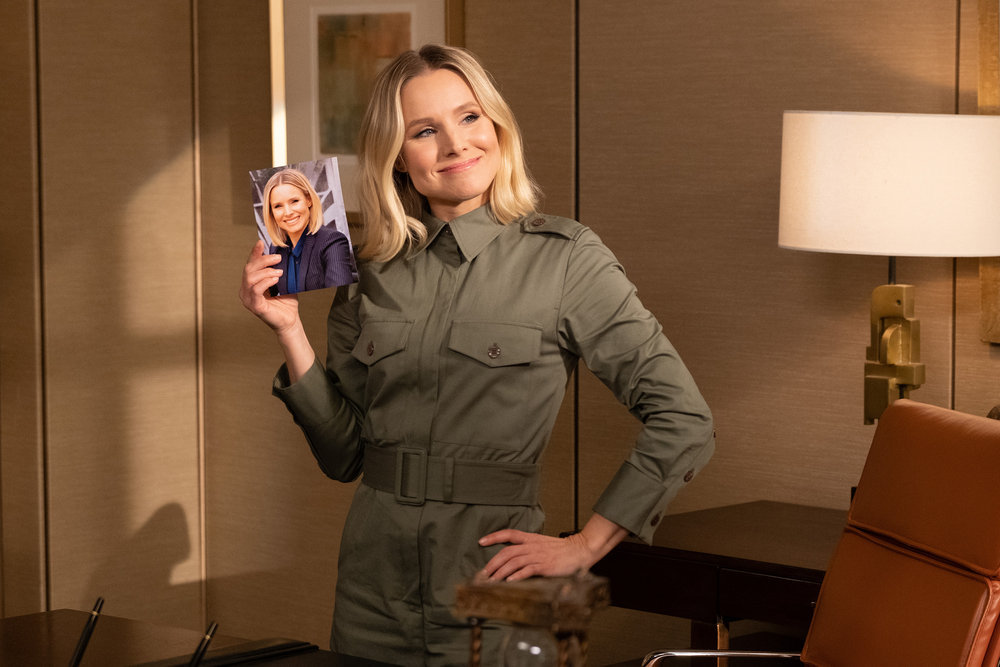 It's time for an update on the experiment's progress and things are going well (at least our team thinks so). But then Brent (Benjamin Koldyke) does something…very Brent-y. Okay, who placed bets on him forking everything up? Yup, us too. He's written a book that's half golf manual, half creepy love story, half…Brent. This book upsets the whole group, especially when they find out they're in it. Chidi's (William Jackson Harper) indignation is priceless but it's Jason (Manny Jacinto) who steals the show with his reaction (work it, dude). From there, things begin to unravel as secrets come out and the whole experiment is threatened. Eleanor (Kristen Bell) tries her best not to panic but we all know she's ready to cut and run (Shellstrop out!). This experiment tests our original crew and we're giggling at how each character reacts under pressure. The Good Place is setting the group up for a spectacular explosion that goes oh so very wrong which means the show is doing things oh so very right.
Watch The Good Place on NBC every Thursday.
From NBC:
One of the new residents creates a division in the ranks.
—
Queer Eye: We're in Japan!
Season 1
Fri Nov 1
On Netflix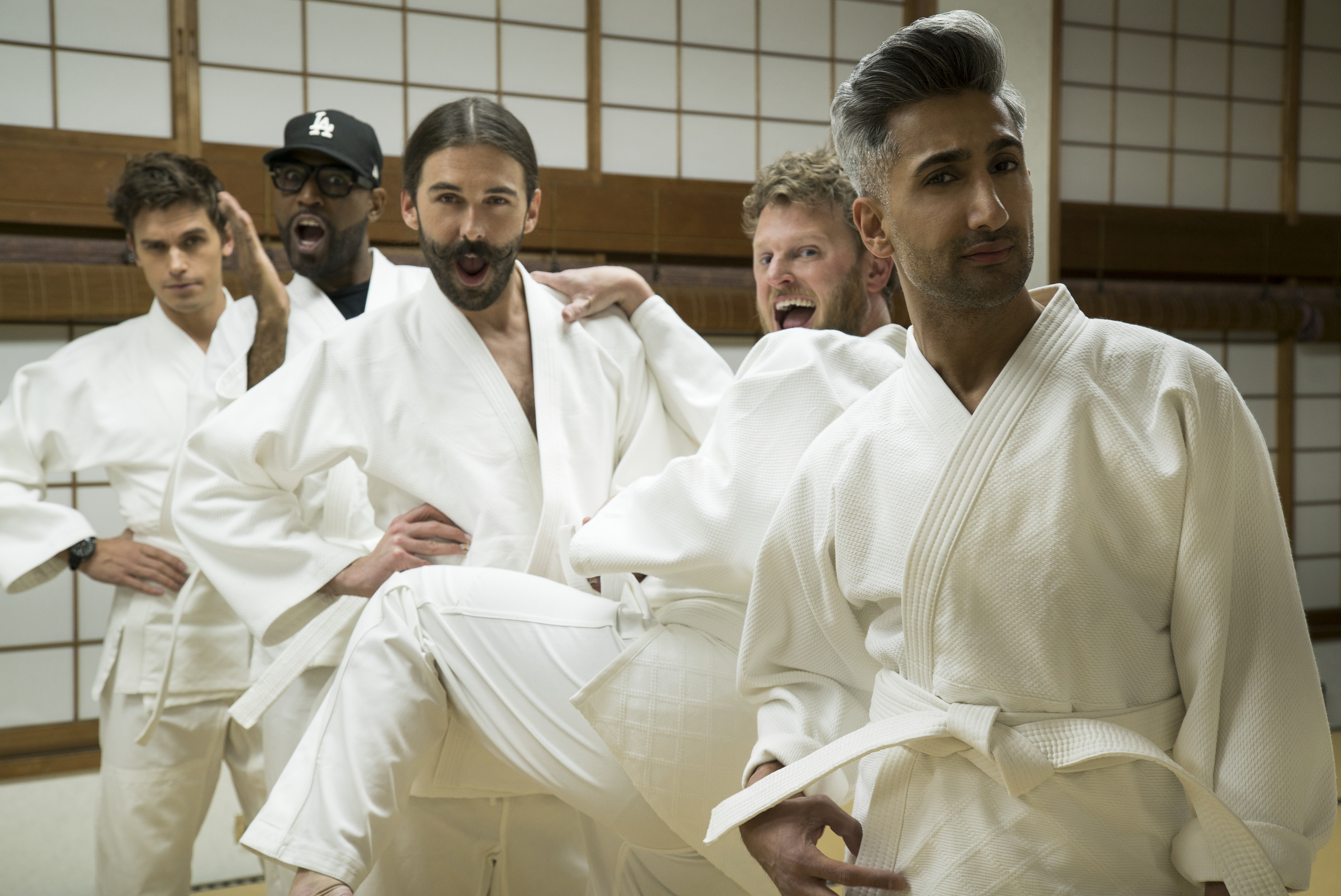 Japanese culture is mesmerizing and we could spend hours getting lost in it. So when we heard Queer Eye is headed there, it combined two of our favorite things and the season doesn't disappoint. The Fab Five head to Japan to soak up all the fashion and intrigue, guided by Kiko Mizuhara with Naomi Watanabe as special guest comedian. Their open curiosity will add to your own excitement and their attempts to bring joy (and fabulousness!) to the people they meet is so honest and moving. Yes, you will tear up. A lot. Hearing their stories mixed in with new cultural experiences brings Queer Eye to a new level and we're cheering for it.
Stream Queer Eye: We're in Japan! on Netflix on Friday.
From Netflix:
Queer Eye: We're in Japan!, a four-episode special season of the Emmy® Award-winning series Queer Eye, features model and actress Kiko Mizuhara as the Fab Five's guide to Japan, along with comedian Naomi Watanabe as their special guest. The Fab Five – Antoni Porowski (Food & Wine), Bobby Berk (Interior Design), Jonathan Van Ness (Grooming), Karamo Brown (Culture), and Tan France (Fashion) – will bring their expertise to Tokyo, working to make-better four heroes while experiencing Japanese cuisine, fashion, design, grooming and culture firsthand.
—
VICE Investigates
Season 1
Fri Nov 1
On Hulu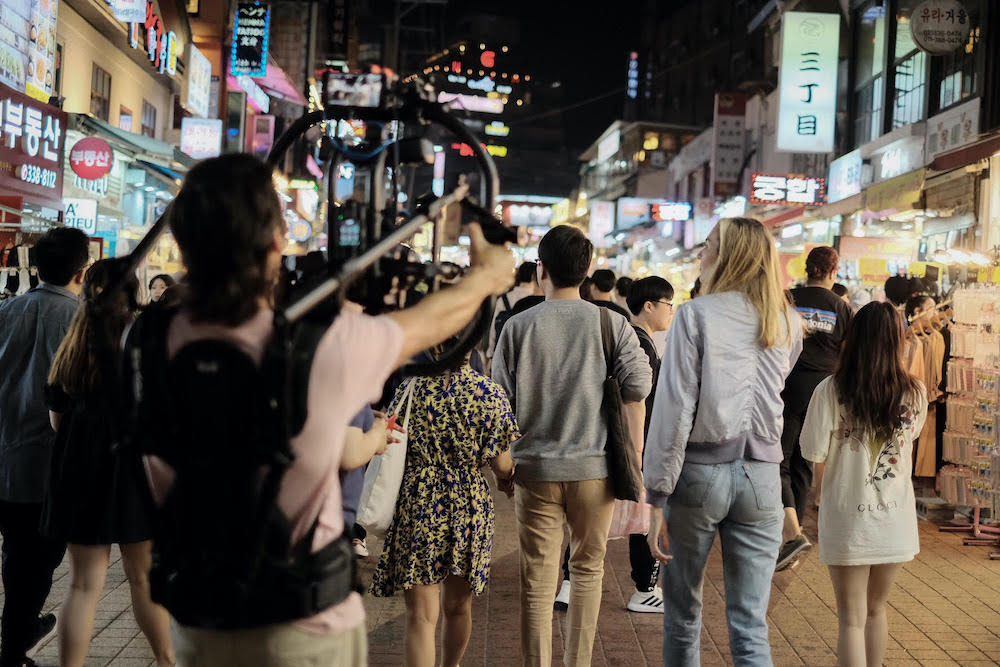 VICE documentaries are legendary and VICE Investigates is about to add to that clout. From investigating Russia's war on hip-hop, to detailing the devastating Amazon rainforest fires, to taking on the intensity of K-pop, VICE Investigates dives into some of the world's biggest movements. You'll not only marvel at the lengths some people will go to for what they believe in but also at the depths the reporters take their stories. VICE colors in the world surrounding each topic and highlights the people who are involved, living and breathing these cultures and issues everyday. This series will make you want to get up and do something—whether it's protest climate change or the situation in Yemen, or start a new conversation about mental health, VICE want you to act and their method is deeply effective.
VICE Investigates debuts on Hulu on Friday.
From Hulu:
From the award-winning producers and correspondents at VICE News, VICE Investigates features stories told through a distinct reporting lens, immersive narratives and fresh perspectives on the important — and sometimes controversial — issues defining today's culture.
—
Atypical
Season 3
Fri Nov 1
On Netflix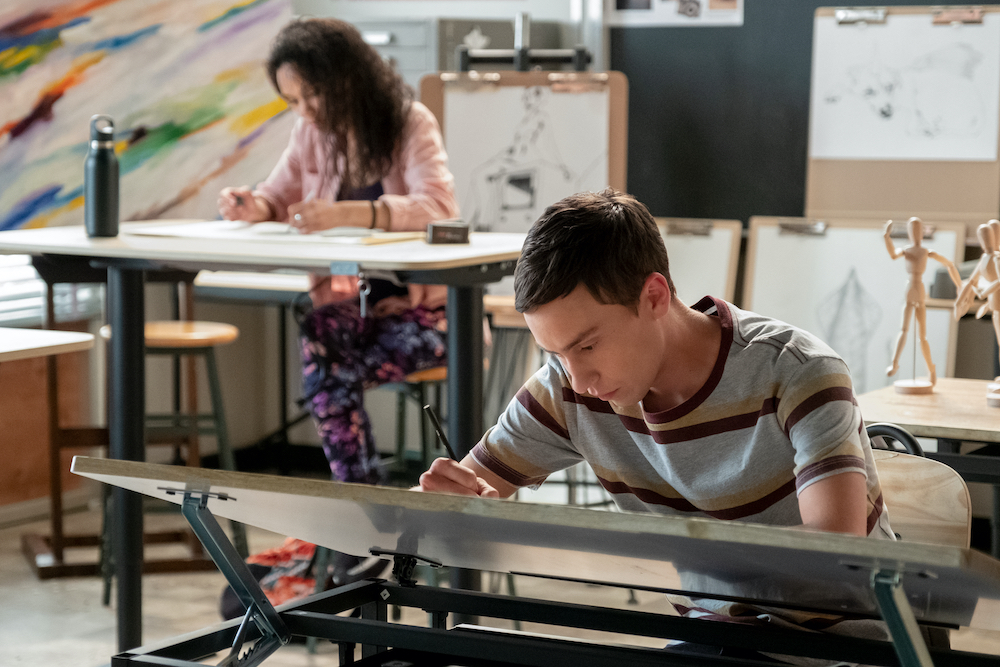 College can be a tough adjustment for most—you're away from home for the first time, your classes aren't as structured, your sleep schedule gets all messed up (hello 3am study/party/munchies sessions)—and Sam (Keir Gilchrist) is feeling the struggle. He's trying to deal with this new change and figure out where he fits into this new world. And it's not just an adjustment for him; his family are feeling the change as their lives begin to revolve less around Sam. The way Atypical fills out all of its characters helps to pull you in and believe in Sam's journey. This show definitely grows on you—the series listened to the criticism of casting a lead without autism and has continued to improve. It's now finding its stride in season 3, as new independence gives us new experiences to go through with our central character.
Atypical returns to Netflix on Friday.
From Netflix:
Atypical is a coming of age story that follows Sam (played by Keir Gilchrist), a 19-year-old on the autism spectrum as he searches for love and independence. While Sam is on his funny and emotional journey of self-discovery, the rest of his family must grapple with change in their own lives as they all struggle with the ongoing central theme of the series: what does it really mean to be normal? In season three, Sam starts his first year of college and is faced with the challenge of figuring out what success means for him, while adjusting to the changes that come with growing up. Jennifer Jason Leigh stars as his mother, Elsa, who continues her own journey of self-discovery as her children grow older and more independent, Michael Rapaport plays his father, Doug, and Brigette Lundy-Paine plays Sam's sister, Casey. Recurring this season are Sara Gilbert as Sam's new Ethics professor, and Eric McCormack as his art professor.
—
American Son
Season 1
Fri Nov 1
On Netflix
American Son launches on Netflix on Friday.
From Netflix:
Based on the acclaimed Broadway play, the Netflix Television Event American Son tells the story of Kendra Ellis-Connor (Emmy-nominee Kerry Washington), the mother of a missing teenage boy, as she struggles to put the pieces together in a South Florida police station. Steven Pasquale, Jeremy Jordan and Eugene Lee also reprise their roles in the adaptation which presents four distinct viewpoints, while also navigating the unique dynamic of an interracial couple trying to raise a mixed-race son.
—
Titans
"Atonement" – Season 2, Episode 9
Fri Nov 1
On DC Universe
Titans streams on DC Universe on Friday.
From DC Universe:
In the aftermath of Dick's confession, the Titans' world is rocked to the core – and Dick's fear that his secret would break up the Titans comes true.  Abandoning Titans Tower, the heroes all go their separate ways. Hank and Dawn return to Wyoming, Jason and Rose leave together, and Donna agrees to take Rachel with her.  Kory, meanwhile, is surprised to hear from Faddei (guest star ROBBIE JONES), who's returned with bad news from her home planet. Leaving Gar alone to tend to the still wounded Conner, Dick departs as well, in search of absolution for Jericho's death.
Tags:
ABC
,
American Son
,
Arsenio Hall: Smart & Classy
,
Atypical
,
castle rock
,
Chicago Med
,
DC Universe
,
emergence
,
Hulu
,
Mixed-ish
,
NBC
,
Netflix
,
Queer Eye: We're in Japan!
,
stumptown
,
The Good Place
,
This Is Us
,
Titans
,
VICE Investigates
,
Watch This Week
,
WTW