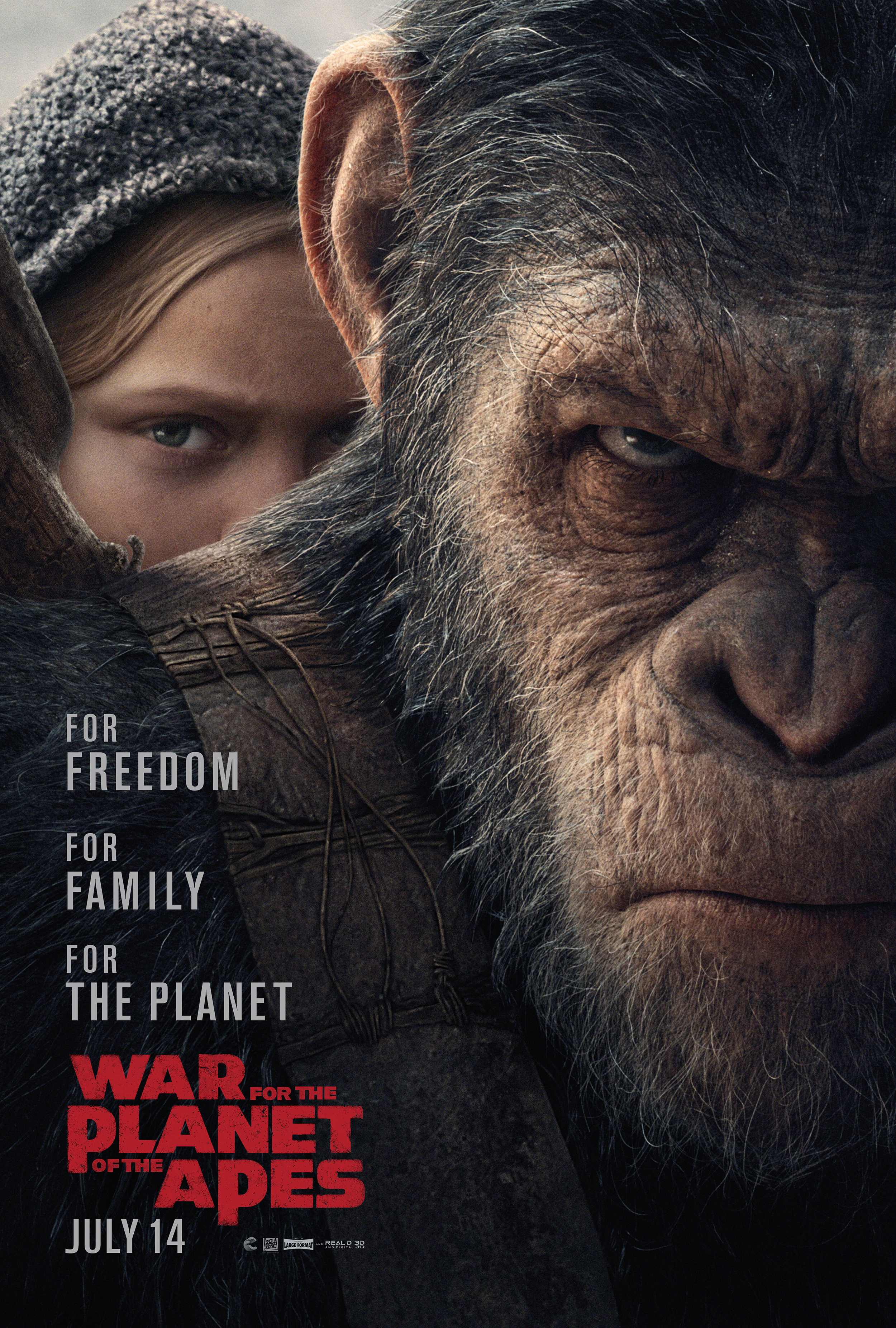 "For Freedom. For Family. For the Planet."
The new trailer for War for the Planet of the Apes has arrived, and it's nothing short of epic. The third chapter of the blockbuster franchise sees Caesar and his apes do battle with an army of humans, led by a ruthless Colonel—a war that will determine the future of both their species, and the planet. You can see the new poster for the movie above, and keep scrolling to watch the action-packed trailer.
Directed by Matt Reeves and starring Andy Serkis and Woody Harrelson, the movie is due out on July 14, and from the looks of the trailer, it's primed and ready to take over our world (for a good few hours of big screen entertainment at least). Check out the trailer below, and mark your calendars for July 14!
Tags:
20th Century Fox
,
new trailer
,
War for the Planet of the Apes