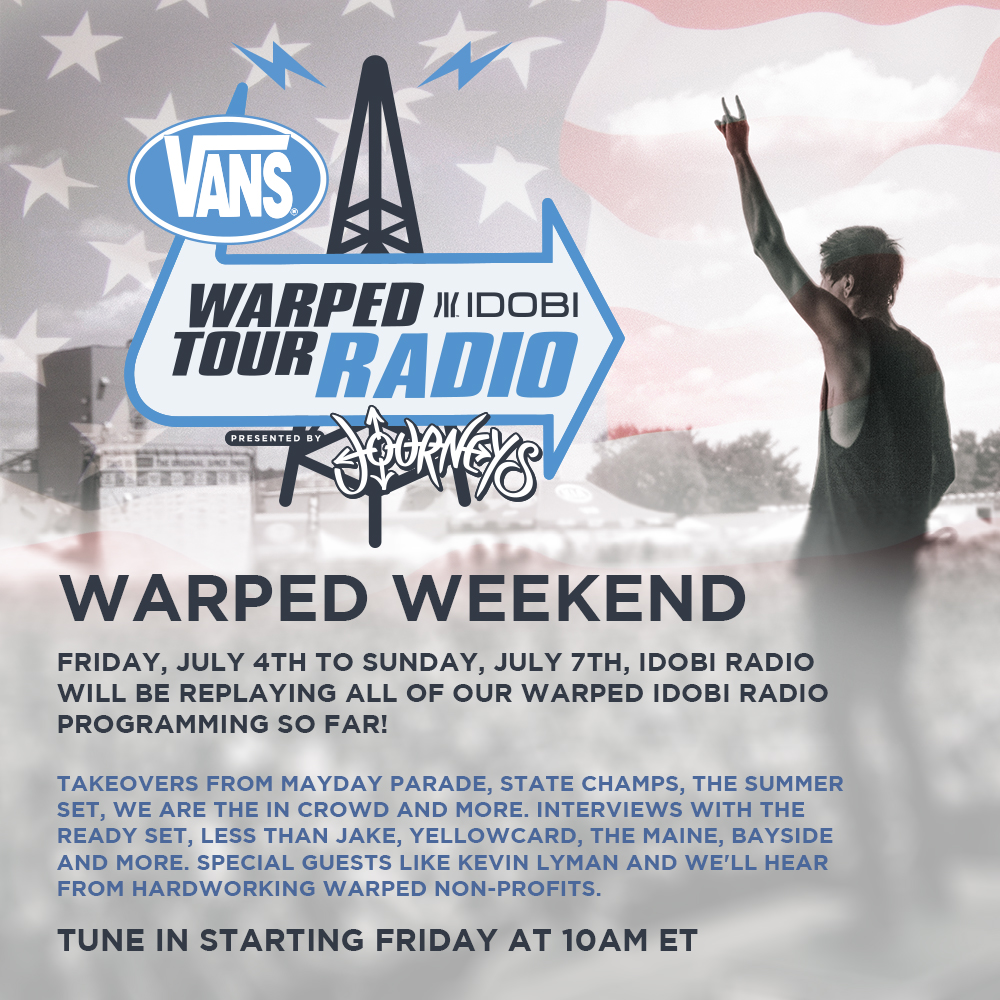 To celebrate the birth of 'Murica, we're bring you a Warped Weekend for your Forth of July holiday! Because only in America could someone create a massive summer long festival like Warped Tour.
idobi Radio will replay all Warped idobi Radio programming, so far, starting on Friday the Fourth, and ending on Sunday. Tune in to hear what you missed and catch up before Warped idobi Radio resumes on Monday!
Takeovers from Mayday Parade, State Champs, The Summer Set, We Are The In Crowd and more. Interviews with The Ready Set, Less Than Jake, Yellowcard, The Maine, Bayside and more. Special guests like Kevin Lyman and we'll hear from hardworking Warped non-profits.
Friday: 10am ET – 4pm ET
Saturday: 10am ET – 5pm ET
Sunday: 10am ET – 4pm ET
Tags:
Warped idobi Radio