Have you seen the following tweet on the internet. Twitter analytics site, TwitterCounter, and been compromised to tweet to connected user's twitter account -including idobi Radio's – and in some cases, change the profile and banner of those accounts.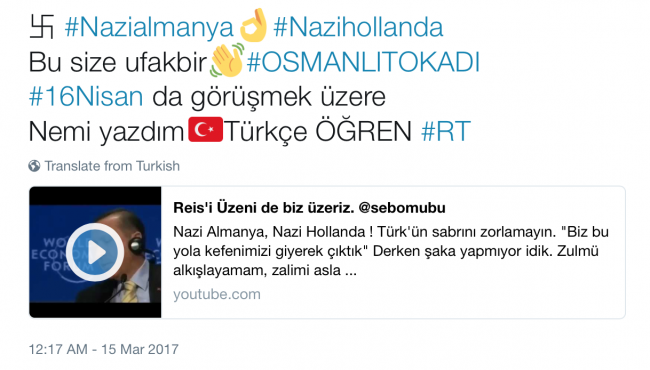 The tweets started after midnight on March 15, and at publication time has affected 1000s of twitter accounts.
Users can protect themselves by going to app setting on their twitter account and revoking access to The Counter. Account passwords are not affected, but should be changed for safe measure.
卐 #Nazialmanya????#Nazihollanda
Bu size ufakbir????#OSMANLITOKADI
#16Nisan da görüşmek üzere
Nemi yazdım????????Türkçe ÖĞREN #RT