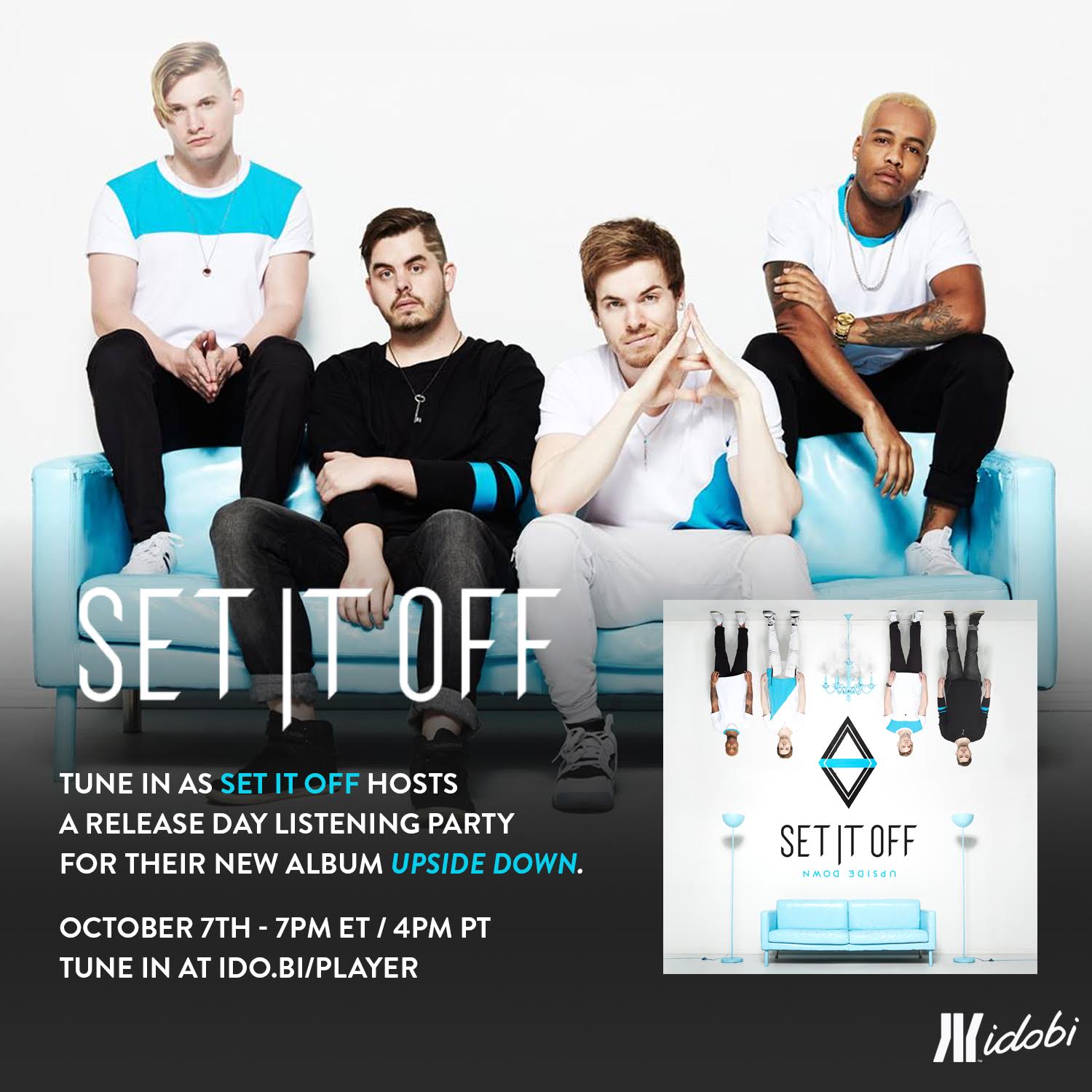 We're turning the airwaves Upside Down with Set It Off this Friday. Your favorite Florida pop rockers are ready to release their third full length, and they're bringing it to the idobi airwaves for a Release Day Listening Party that's gonna be Uncontrollable.
The guys grab our mics at 7PM ET this Friday, October 7 to celebrate by playing the album in full for us on the day it drops. If you don't tune in, you'll Never Know their exclusive stories from the studio, or learn about the guys' personal connection with the songs.
Between tracks that shine bright like a Diamond Girl, Cody, Dan, Zach and Maxx will tell you everything—from the track that almost didn't happen, to the "dummy lyrics" title, to the meanest, angriest song they've ever put out.
So tune in and get ready to party, because with Set It Off in studio, it's sure to be a good time. It all goes down at 7PM ET this Friday, and don't forget to bring a notebook: you'll want to share these stories with your friends while you jam the album all weekend long.
Tune in to idobi Radio this Friday, October 7 at 7PM ET to hear Set It Off host their Release Day Listening Party and play their brand new record Upside Down in full: ido.bi/player
Tags:
Release Day Listening Party
,
Set It Off
,
Upside Down