Contributed by John Aubert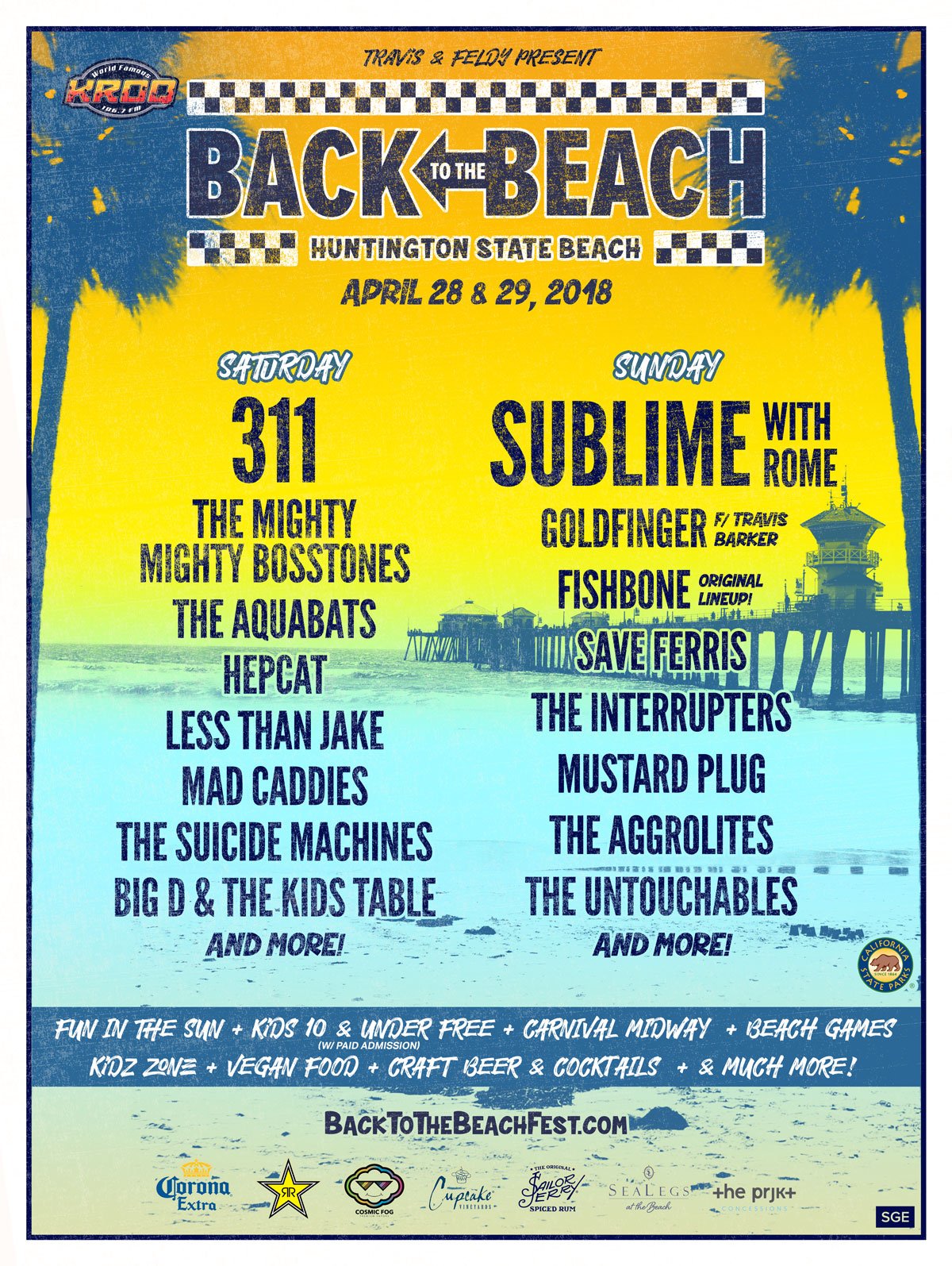 Blink-182's drummer Travis Barker and producer John Feldman have announced a new spring music festival named Back To The Beach, which will highlight some of the hottest names in the punk and rock scene.
The fest is scheduled for April 28th and 29th in Huntington Beach, California, where big names such as 311, The Aquabats, Less Than Jake, Sublime, Goldfinger, and more will take the stage.
Back To The Beach was announced on Travis Barker's Instagram February 21st , where he stated, "Me and @johnfeldy (John Feldman) are proud to present @backtothebeachfest in Huntington Beach, California April 28th and 29th !".
It will be presented by KROQ, one of the biggest rock radio stations in
California, which certainly bring more rock fans into the mix. Tickets are scheduled to go on sale Friday, February 23rd here.
If there's anything we needed in this world, it would have to be music festivals on the beach. Thanks, Travis Barker and John Feldman.
Tags:
311
,
Back To The BEach
,
Blink-182
,
Goldfinger
,
John Feldman
,
KROQ
,
Less Than Jake
,
Sublime
,
The Aquabats!
,
Travis Barker