Can't make it out to Today's Mixtape Festival? Live in the Pennsylvania area? You're in luck as a pre-show to the festival will be held Friday April 5th at the  Musikfest Cafe (Blast Furnace Room) in Bethlehem, PA. Headlining the show will be Hundredth and others scheduled to appear include My Ticket Home, Forever Came Calling, and Last Call. Tickets can be purchased here and all the details can be seen below.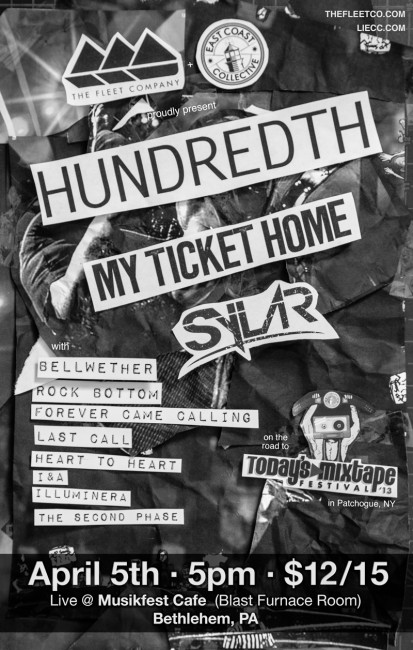 Event page:  http://www.facebook.com/events/581692895191535/?group_id=0
Keep a look-out on all our socials for a chance to win tickets to show!
Tags:
forever came calling
,
Hundredth
,
Last Call
,
My Ticket Home
,
Today's Mixtape Festival