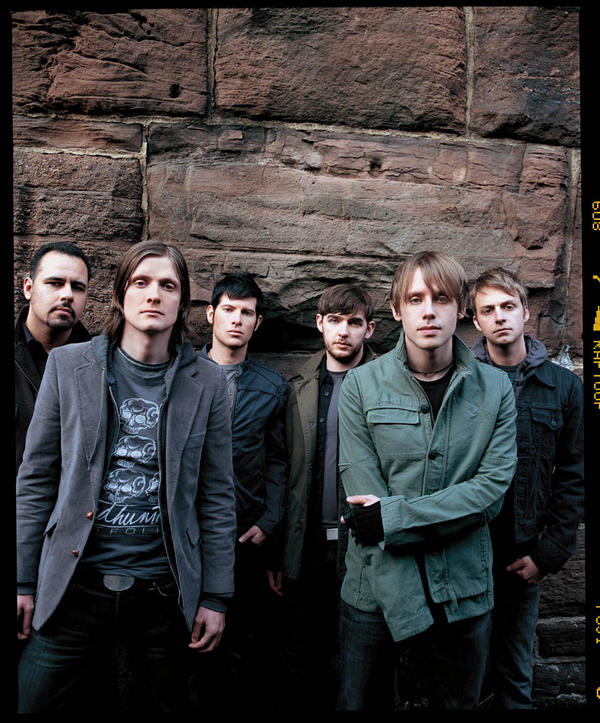 Los Angeles, CA – New Jersey's volatile, experimentalist rock band Thursday will celebrate the 10th anniversary of  its classic, groundbreaking album Full Collapseby kicking off a US tour with friends, Underoath, in January/February where the band will perform the celebrated record in its entirety. Also joining the tour are  A Skylit Drive and Animals As Leaders.
Released in April 2001, Thursday's sophomore album, Full Collapse, pulled Thursday from the underground basement and VFW shows the band  were used to and propelled  to the forefront of mainstream rock with its unique melding of emotionally charged post-punk and aggressive post-hardcore.
"Full Collapsewas a record that changed the course and shape of my life," says singer Geoff Rickly. "We began touring for it in basements and VFW halls, continued, opening for bands like the Murder City Devils and Rival Schools and ended up as a full time touring band meeting hundreds of thousands of people with whom we formed deep and lasting connections. Time passes and we embrace new music and different goals but, ten years later, Full Collapse continues to move people and for that we are very grateful. This tour is a celebration of those times and the end of a chapter in the life of Thursday."
In the ten years since the release of Full Collapse, Thursday have gone on to release three more fan-coveted studio albums, including 2009's Common Existence with  its new label Epitaph Records. With each release the band continues to grow and evolve, pushing boundaries, genres, labels and categories aside. In July, the band entered the studio to begin work on  its sixth studio album, which will be released in 2011.
A list of tour dates can be seen here.
Tags:
A Skylit Drive
,
Animals As Leaders
,
Thursday
,
Underoath