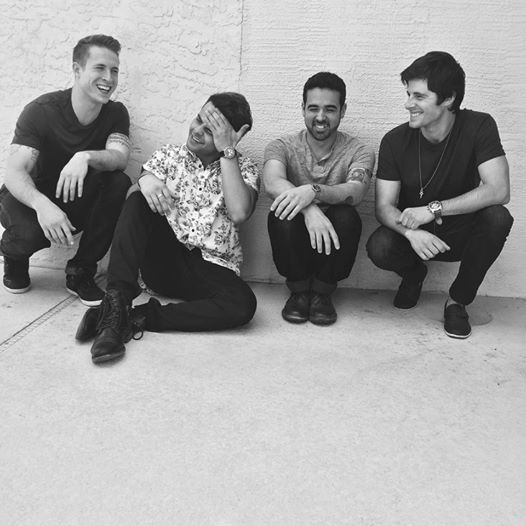 There For Tomorrow announced their break up through various social media last night. The band has decided to part amicably and will play two final shows in their hometown, Orlando, Florida, on December 19th and 20th to say goodbye to their fans.
The breakup comes after the band's recent EP  Nightscape, which released just last month. The band had been on a short hiatus since their 2012 release of  The Verge. While the return was something for fans to get excited about again, it was unfortunately very short lived. Read a statement from the band below.
"Dear TFT Fans, Friends & Family,

It's been no mystery that we've made a conscious effort to take time off from traveling since the end of 2012. It was essential for us to come home & take time to find ourselves as individuals. When this all started, we set out on a mission as mere kids. We reached a point at the end of 2012 where we found ourselves feeling a bit trapped creatively, pigeon-holed &  painted into a corner that we never anticipated to be in. This band & the music we've made over the past decade has never been compromised or forced. It has bonded us with so many thousands of die-hard passionate music lovers that we are so lucky to call fans. It has landed us opportunities to work hand-in-hand with world class talent. The experiences we've been so fortunate to have with taking our music around the world has opened so many doors for us as people & for our careers.

It is now the time in our lives that we must go on & discover these new doors that have opened for each of us. The legacy of There For Tomorrow & the message we always wanted to portray will undoubtedly live with us all forever. There is so much to come in the future for all of us & for us as eager people, we have to explore. There's no telling what might happen down the road, but for now we created the new 'Nightscape EP' as an ode to all of our caring friends & followers. It's another piece of the puzzle that will last a lifetime.

We chose to play 2 last shows in our hometown Orlando, the birthplace of TFT next month. If it is within reason, please make an effort to come out so we can thank you personally. We dearly love & cherish all of you who have poured time into what we've done since we were little bowl-cut headed Orlando boys. No heavy hearts, no weary minds, just celebration!

With all the love,

Maika Maile, Jay Enriquez, Christian Climer & Chris Kamrada"
Tickets for There for Tomorrow's final two shows on December 19th and December 20th in Orlando can be purchased  at the venue's website.
Tags:
There For Tomorrow