According to the Chinese calendar, 2008 was the year of the rat. But if you ask us, '08 belongs to a different animal: The Collabo. And no artists cross-pollinated more than Fall Out Boy's Patrick Stump (he got down with Questlove!), Elvis Costello (he went emo!) and T-Pain (he was permanently attached to a vocoder!) Here's your guide to this year's most collabo-happy stars:
Patrick Stump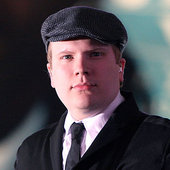 Collaborations: Gym Class Heroes; Tyga; Pete Wentz protégées the Cab. And Stump's stamp was all over hip-hop – he teamed up with Ne-Yo ("Finish Your Food"), the Roots ("Birthday Girl") and T.I. ("Out in the Cold") – but none of the tracks made the final versions of their respective albums.
Signature Sound: Emo meets blue-eyed soul
Hottest Track: "One of Those Nights." On this strutting Cab cut, Stump plays a man begging a girl for a second chance ("I'm a mess… just give me time"). His wince is so desperate that it might just do the trick.
This Is Why He's Hot: He's a slave-driver. "For as little as he is, dude's pretty fucking militant," says GCH frontman Travis McCoy. "He'll be like, 'Travis, hit this note!' and I'll be like, 'Just tune that shit!' and he'll say, 'Just fuckin' be a man and hit that shit!' I got four feet on the dude, and he's putting me in check."
Photo:Coppola/Wireimage
T-Pain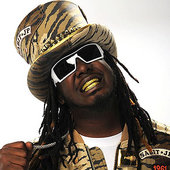 Collaborations: Lil Wayne; Kanye West; Mary J. Blige; Chris Brown; Ludacris; Akon; Mariah Carey; Flo Rida; Ciara; Rick Ross; Kardinal Offishall; Lil Mama; DJ Khaled; 2 Pistols; Ace Hood; Jamie Foxx; Tim McGraw (reportedly)
Signature Sound: Auto-Tune, obvs
Hottest Track: "Got Money." While Lil Wayne brags about his "Winn Dixie grocery bags full of money" being delivered to the club, T-Pain sings his way into VIP section.
This Is Why He's Hot: Despite his shiny grill, his Dr. Seuss-biting style and his strip-club obsession, Pain is a pretty regular dude. "I call me and T-Pain 'the Dynamic Underdogs,' " Chris Brown has said. "We know how to grind as new artists, so we know how to stay focused. He's one of my closest friends – he's down-to-earth."
Photo: Caulfield/Getty
Elvis Costello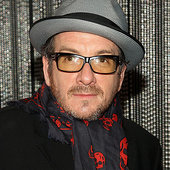 Collaborations: Jenny Lewis; Lucinda Williams; Fall Out Boy; Charlie Haden. Costello also has his own Sundance TV series, "Spectacle," on which he jams with Lou Reed, the Police, Elton John, Smokey Robinson – even Bill Clinton.
Signature Sound: A pinched, urgent croon – punk, mellowed by age
Hottest Track: "Jailhouse Tears." Lucinda Williams hurls below-the-belt insults ("You're a drunk and a stoner") at her no-good lover over dusty guitar licks.
This Is Why He's Hot: He's the consummate pro. "He rolled into the studio and hit the notes right away," recalls Jenny Lewis. " 'Carpetbaggers' was written as a country duet – meant to be sung in a low, Johnny Cash delivery – but Elvis said, 'No, I want to do it like this,' and he changed the intention of the song, made it less country and more urgent-sounding, which I think it needed."
Photo: Lovekin/Getty