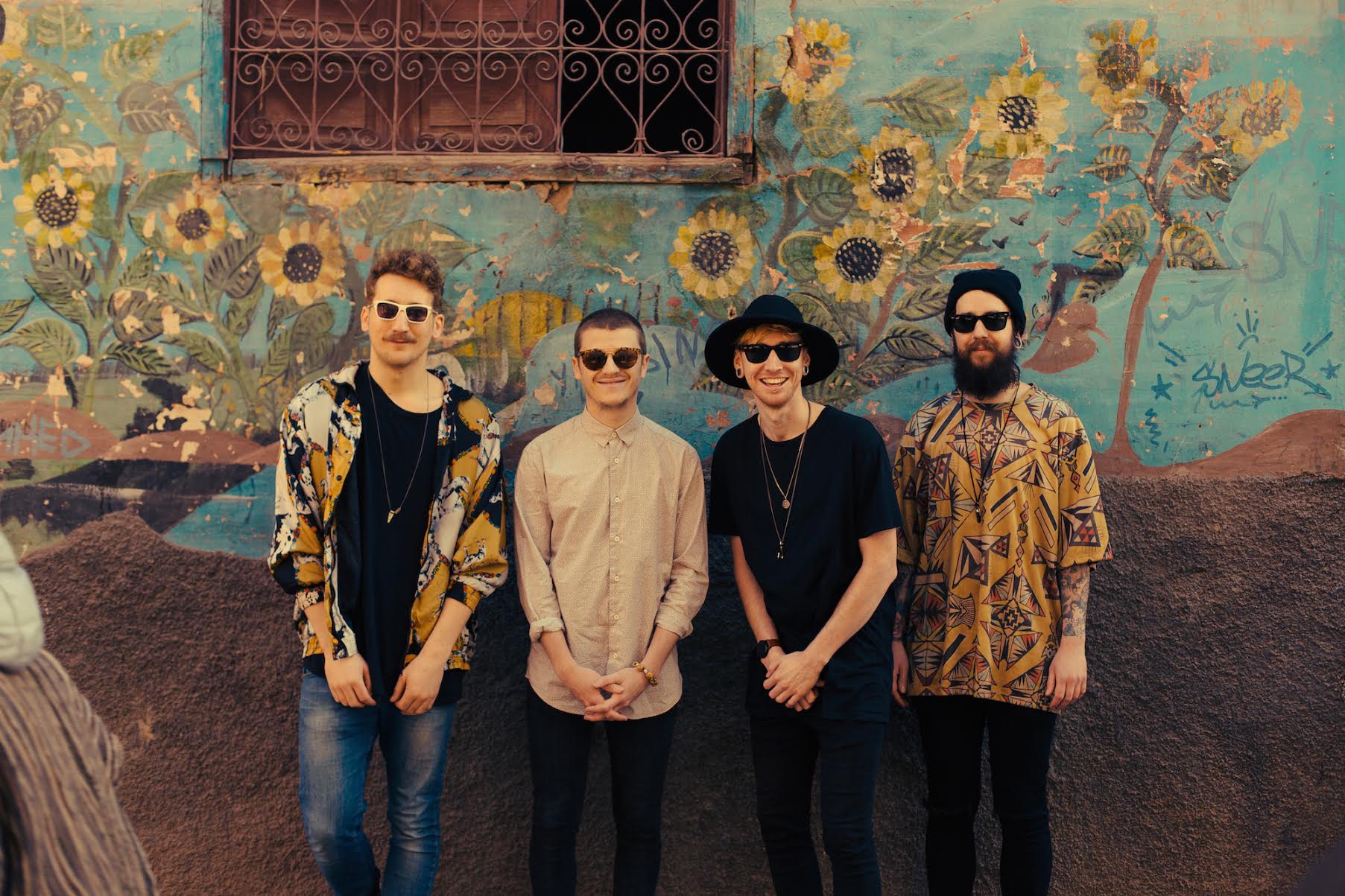 Hailing from The New Forest, United Kingdom, world travelers Natives is a tribal-pop outfit consisting of members who each play various forms of percussion. They've just released an upbeat and inspirational new music video for their song "Stop The Rain". Its mission is to spread a positive and culture binding message in a time of mass negativity. The band explains how traveling to Morocco to film changed their lives on the video's YouTube post.
"Our love for percussion led us to Morocco, a muslim country where the Arabic East meets Sub-Saharan Africa…The people we met couldn't have made us feel more welcome. We were repeatedly invited to play music with locals who were keen to pass on their techniques and knowledge and often invited us into their homes to share stories. It was a life-changing experience for us and completely reinforced our outlook on community, culture and the world."
The four-piece consists of Andy White (drums/percussion), Greg Day (bass), Jack Fairbrother (guitar/keyboards) and Jim Thomas (vocals). Watch the video for "Stop The Rain" below, find Natives on iTunes here and let us know what you think!
Tags:
Natives
,
new music