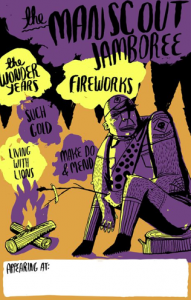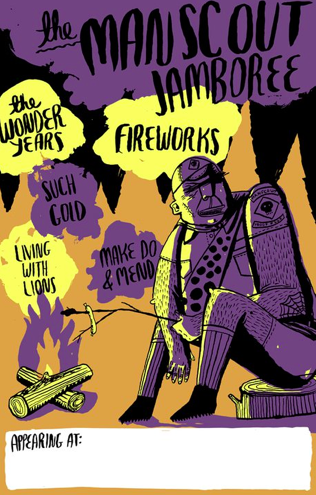 The Wonder Years & Fireworks announce US tour with Such Gold, Make Do Mend & Living with Lions.
Pennsylvania's The Wonder Years released their latest album, The Upsides, in January 2010. The album landed the band on the Billboard charts and earned them a spot with Hopeless Records.
The tour also features co-headliners Fireworks from Detroit. The band is scheduled to release their latest album, Gospel, on May 24th. Fireworks is currently on a UK Tour before returning home to kick off The Man Scout Jamboree tour.
The Man Scout Jamboree tour dates and ticket links:
04/08/11 Lansing, MI- The Loft (www.fusionshows.com)
04/10/11 Covington, KY- Mad Hatter (www.cincyticket.com)
04/12/11 Dekalb, IL- The House Café (www.yourticketstand.com)
04/13/11 Des Moines, IA- The Vaudeville Mews (www.midwesttix.com)
04/14/11 Omaha, NE- The Waiting Room (www.etix.com)
04/15/11 Wichita, KS- The Oz Café (www.kpconcerts.com)
04/16/11 Colorado Springs, CO-Black sheep (www.ticketweb.com)
04/18/11 Sparks, NV- The Alley (www.ticketweb.com)
04/19/11 Stockton, CA- Plea for Peace Center (www.tgptix.com)
04/20/11 Fresno, CA- Club Retro (www.tgptix.com)
04/21/11 Bakersfield, CA- Jerry's (www.tgptix.com)
04/22/11 North Las Vegas, NV- Area 702 (www.ticketfly.com)
04/24/11 Tucson, AZ- Skrappy's (www.ticketmaster.com)
04/25/11 Albuquerque, NM- Launchpad (www.launchpadrocks.com)
04/27/11 Austin, TX- Emo's (www.ticketweb.com)
04/28/11 Oklahoma City, OK- The Conservatory (www.ticketstorm.com)
04/29/11 Little Rock, AR- Downtown Music
04/30/11 Nashville, TN- Rocketown (www.ticketweb.com)
05/01/11 Birmingham, AL- The Firehouse (www.kapiro.com)
05/03/11 Pensacola, FL- Big Easy Tavern (www.ticketweb.com)
05/04/11 Pembroke Pines, FL- That Talent Farm (www.kapiro.com)
05/05/11 Jacksonville, FL- The Pit (www.foryourfriends.bigcartel.com)
05/06/11 Augusta, GA- Sector 7G (www.kapiro.com)
05/07/11 Raleigh, NC- The Brewery (www.etix.com)
Tags:
Fireworks
,
Living with Lions
,
Make Do Mend
,
Such Gold
,
The Wonder Years