Buckle Up For The Black Parade: 'The Umbrella Academy' Trailer Has Landed
Launching February 15th!
By idobi Staff | December 10, 2018 at 9:00 AM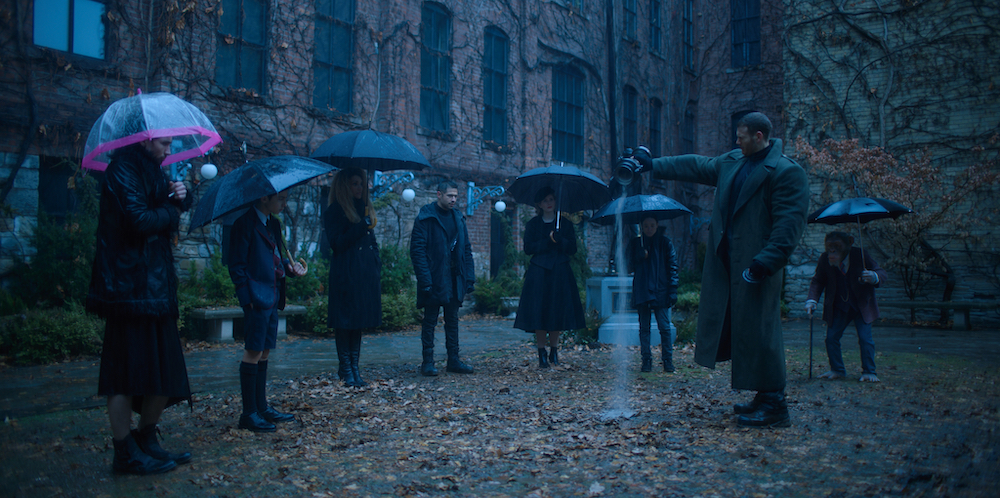 Photo: Netflix
Prepare to have your fragile little minds blown: The trailer for the live action version of Gerard Way and Gabriel Bá's The Umbrella Academy has arrived and it's shaping up to be the stuff of legends. Written by Way and illustrated by Bá, the graphic novels have punched through the space-time continuum to Netflix and the show is marching toward the end of the world in fine form.
The trailer introduces us to a dysfunctional family of supers united by their adoptive father's mysterious death…and also the threat of the apocalypse (welcome to the black parade)…and, you know, Mondays. Check out the trailer for The Umbrella Academy below and mark your calendars for doom, danger, and downright badassery this February 15th!