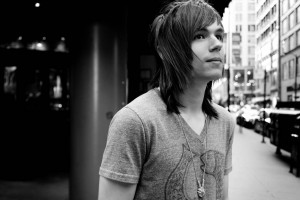 The Ready Set, brainchild of Fort Wayne, Ind.'s Jordan Witzigreuter is a one-man alternative pop band influenced by life, love and music.
At 19, Witzigreuter, a recent high school graduate, is a jack of all trades; drummer, singer and keyboardist ready to lay his claim in the music world. Using the moniker The Ready Set, young Witzigreuter writes and records all his own music.
Picking up his first drum sticks while in the fifth grade, by the time Witzigreuter was 14 he was a member of multiple bands, but it didn't take long before he realized that what he really desired was a sound all his own. Age 16 marked a new beginning for the young musician with the formation of his very own solo project – The Ready Set.
While all recordings are made by Witzigreuter, friends do join him on tour to help create a unique and memorable live show – complete with explosive lighting effects, infectious melodies and mind-blowing beats.
Citing everyone from Daft Punk and Kenna to Kanye West as influences, Witzigreuter stresses that there is no specific comparison that can be made for his music – and that is just the way he likes it. To be unique and genuine in today's scene is something rarely seen by contemporaries today, but it seems to be easily mastered by this young musician.
The Ready Set will be on tour with Boys Like Girls and NeverShoutNever! this summer. Concertgoers can purchase a copy of the new 3 song Stays Four The Same EP at any of the shows. The release will also be available on iTunes beginning June 23. Watch for a full-length to be released this fall.