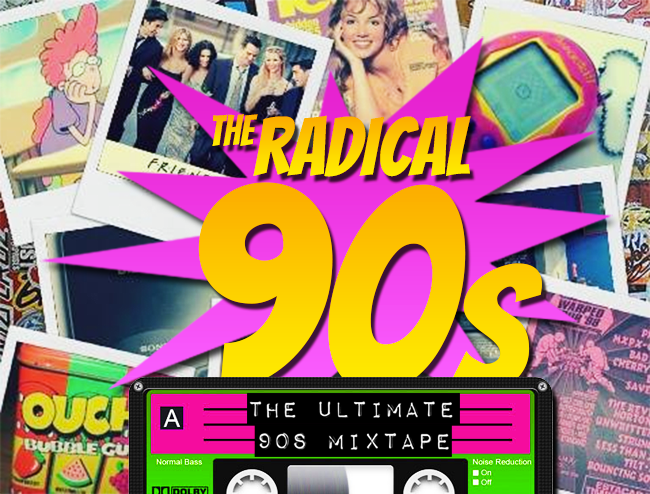 We've arrived at the final article of The Radical 90s. Throughout the series, we've revisited our favorite trends, contemplated the family lineage between the best bands of today and the kings of the 90s, chatted about our most loved TV shows, and poked more than a little fun at the eccentric qualities of the decade. Endings are, by rule, always a little bittersweet, but this one has more fun than sadness packed into its final statements. Below, we've compiled the ultimate 90s mixtape. Grab your headphones and clear your calendar. It's time to dive in and rediscover all of your favorite songs from the decade.
90. "She Talks To Angels" – Black Crowes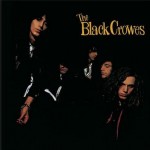 If you've ever heard "She Talks To Angels," we don't have to explain why it made our list. The passionate track is so much more than a song. Its desperately infatuated lyrics, accompanied by an intricate guitar intro, is a moment in time that never truly ends. When the song has broken into its blues rock inspired sound, it still manages to be just as intimate and affectionate as the stripped down acoustics and nearly acapella vocals it starts out with. Vocalist Chris Robinson admits the song is the fictionalized biography of a dark eyed woman he noticed in an Atlanta club, which explains the undying curiosity in his words. It's almost as if the song is being played from the small stage of a coffee shop, and you're the only person it's directed towards. You become a little bit more of who you really are during its five and a half minutes.
89. "Nothin' But A G Thang" – Dr. Dre
88. "December" – Collective Soul
87. "All For You" – Sister Hazel
86. "Two Princes" – Spin Doctors
85. "Girl Like That" – Matchbox Twenty
84. "Santa Monica" – Everclear
83. "Shimmer" – Fuel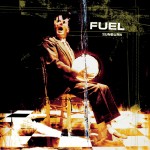 Softspoken without being quiet, "Shimmer" is doused in emotional strain from beginning to end in true 90s rock fashion. Something in its combination of slow burning frustration and urgent rock velocity stops you in your tracks. The fiery edge should hinder the poetic melancholy held by the song, but it's done in such a way that it only enhances the temptation to spend hours replaying it and memorizing each of its ins and outs. Days on end could be spent letting it seize your attention. Once "Shimmer" has attached itself to your soul, there's no turning back.
82. "You Get What You Give" – New Radicals
81. "Informer" – Snow
80. "Good" – Better Than Ezra
79. "I Will Always Love You" – Whitney Houston
78. "MmmBop" – Hanson
77. "Peaches" – Presidents of the United States of America
76. "Macarena" – Los Del Rio

Unless you're a Latin music maven, you probably hadn't heard a song like "Macarena" before 1994, and you haven't heard one since either. A pandemonium that swept the world, everyone knew the song – and the dance that went along with it. The band might reside in the hall of one-hit wonders, but to this day calling on someone to do the "macarena" isn't entirely unheard of. That something as goofy as this has lasted three decades is truly remarkable.
75. "Interstate Love Song" – Stone Temple Pilots
74. "How It's Going To Be" – Third Eye Blind
73. "Gone Away" – Offspring
72. "What It's Like" – Everlast
71. "Good Vibrations" – Marky Mark and the Funky Bunch
70. "Everything You Want" – Vertical Horizon
69. "Gonna Make You Sweat" – C&C Music Factory
68. "If You Could Only See" – Tonic
67. "Pretty Babies" – Dishwalla
66. "Cumbersome" – Seven Mary Three
65. "Torn" – Natalie Imbruglia
64. "I Will Always Love You" – Whitney Houston
63. "Meet Virginia" – Train
62. "Here Comes The Rooster" – Alice In Chains
61. "She's So High" – Tal Bachman
60. "Runaway Train" – Soul Asylum
59. "Bittersweet Symphony" – The Verve
58. "Found Out About You" – Gin Blossoms
57. "One" – U2
56. "Say It Ain't So" – Weezer
55. "I'll Be" – Edwin McCain
54. "I Alone" – Live
53. "What I Got" – Sublime
52. "Sabotage" – Beastie Boys
51. "Mama Said Knock You Out" – LL Cool J
50. "Unbelievable" – EMF
49. "Fly" – Sugar Ray
48. "Everlong" – Foo Fighters
47. "Good Riddance" – Green Day
46. "One Headlight" – The Wallflowers
45. "No Scrubs" – TLC
44. "I Don't Want To Miss A Thing" – Aerosmith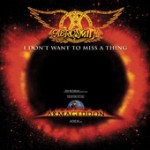 Aerosmith stormed airwaves with the hair band infused ballad "I Don't Want To Miss A Thing". This was the glamorously dramatic love song you were infatuated with in the 80s, but didn't hear quite enough of in the 90s. Its theatrical instrumentation and thrilling design were accompanied by just enough of a modern alt rock flair to land on everyone's list of favorite songs. How they did it, we may never know–but the addition of an orchestra and a writing credit to Diane Warren might deserve some of the applause.
43. "Save Tonight" – Eagle Eye Cherry
42. "Truly, Madly, Deeply" – Savage Garden
41. "My Own Worst Enemy" – Lit
40. "Creep" – Radiohead
39. "Boombastic" – Shaggy
38. "Machinehead" – Bush
37. "Slide" – Goo Goo Dolls
36. "Under The Bridge" – Red Hot Chili Peppers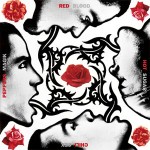 The Red Hot Chili Peppers have upheld a kickass career for four decades. An especially great track from their discography premiered in the radical decade, and was titled "Under The Bridge". The song's graceful instrumentation reflects it's lyrical desolation with stunning ease. However, it's winding quiet verses and authoritative choruses don't hold only loneliness and despair. Consuming every note of the song is vocalist Anthony Kiedis' gratitude to a city that would have him when no one else would.
35. "Bullet with Butterfly Wings" – Smashing Pumpkins
34. "Total Eclipse of the Heart" – Nikki French
33. "Name" – Goo Goo Dolls
32. "O.P.P." – Naughty By Nature
31. "Alive" – Pearl Jam
30. "Shoop" – Salt-N-Peppa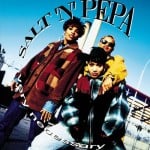 Who didn't love the 90s R&B infused hip hop movement? And what act encompassed the animated genre better than Salt-N-Pepa? And what song by Salt-N-Pepa was more fun to "groove" to in your car than the outrageous, boy-crazy "Shoop"? We think our point has been made.
29. "Vogue" – Madonna
28. "Gettin' Jiggy Wit It" – Will Smith
27. "Don't Speak" – No Doubt
26. "Sex and Candy" – Marcy Playground
25. "Semi Charmed Life" – Third Eye Blind
24. "My Name Is" – Eminem
23. "What's My Age Again?" – Blink 182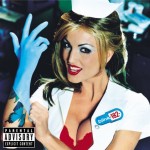 No, the placement of blink-182's "What's My Age Again" on this list is no coincidence. How could we pass up an opportunity to list it as #23? The song, brimming with pop punk and immaturity, is one of those that shed the original limelight on blink-182's forward thinking sound. The video also helped with the task of pushing the band's career even further, seeing as running through a town completely nude causes a bit a controversy. Aside from the waves it made in the industry and pop culture, it also happened to be an extremely well made song that caused the general public to take notice of the genre blink-182 call home. An easily followed drumbeat, melodic guitar and dual vocals were all showcased on the song, as well as the notice that if you're 23 and still into prank calls, you're probably not well received.
22. "One Week" – Barenaked Ladies
21. "Counting Blue Cars" – Dishwalla
20. "Basket Case" – Green Day
19. "Closing Time" – Semisonic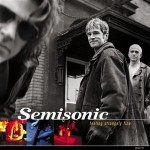 The opening guitar of Semisonic's "Closing Time" is the unofficial soundtrack of new beginnings. Lyrically, it details the end of the night–but sonically, it does that and more. In a world where pop rock was just coming to the forefront, the undeniably catchy hook of the chorus made you sing along at the loudest volume your lungs could manage. Meanwhile, it was reaching into your psyche and recalling the memories of unpacking in your first apartment, walking into the first class of your college career, or preparing to move across the country for a job opportunity you couldn't pass up. It stood for uncharted territory, which is, ironically, exactly what it was. "Every new beginning comes from some other beginning's end," and this was the fresh start that introduced us to the sound of the early 2000s.
18. "U Can't Touch This" – MC Hammer
17. "3AM" – Matchbox Twenty
16. "Buddy Holly" – Weezer
15. "Iris" – Goo Goo Dolls
14. "Love Fool" – Cardigans
13. "Smells Like Teen Spirit" – Nirvana
12. "Baby Got Back" – Sir Mix-A-Lot
11. "I Remember You" – Skid Row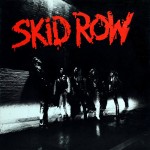 A crystal ball view into the alternative rock of the 90s came in the form of Skid Row's "I Remember You." Heard for the first time in 1989, the song's ambience and rock flamboyance all but laid out a prophecy for the bands of the coming decade to fulfill. Its tempo alternated between a blatant 90s alternative vibe and blazing guitars that highlighted Sebastian Bach's nostalgic flashback on being in love. The misty-eyed vibe it carries sweeps you off your feet at full force and transports you to your happiest memories. Before you know it, it'll become just as much a part of those euphoric times as the people you spent them with.
10. "Black Or White" – Michael Jackson
9. "Santeria" – Sublime
8. "Give It Away" – Red Hot Chili Peppers
7. "Pretty Fly" – Offspring
6. "Ice Ice Baby" – Vanilla Ice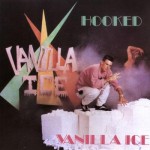 Straight to the mainstream airplay when released as a single in 1990, "Ice Ice Baby" gave the general public something to dance to, to sing along with, and to be embarrassed about when caught doing those things. Played at every roller rink and high school dance while being spun on pop radio stations across the country meant it was quickly overplayed. Not that you really minded. It was the feel good song of the decade, and while it might not be as timeless as some of the others on this list it still made it out of the 90s to become a well known song for all generations. "Pretty fly" for a song that stemmed from a fraternity chant, and used the bassline of an already popularized song ("Under Pressure" by Queen and David Bowie). The next time "Ice Ice Baby" hits a speaker near you, no need to be ashamed. Simply stop, collaborate, and listen… And break out your best 90s dance moves, of course.
5. "Hey Jealousy" – Gin Blossoms
4. "Learn To Fly" – Foo Fighters
3. "Breakfast at Tiffany's" – Deep Blue Something
2. "Drive" – Incubus
1. "Wonderwall" – Oasis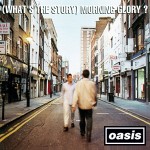 Closing your eyes and listening to "Wonderwall" is a powerful experience. The song sends you into the battle of a melancholy love story, complete with an arsenal of a beautifully simple acoustic guitar and contradictory lyrics–that are both insulting and heart-melting all at once. "I don't believe that anybody, feels the way I do, about you now." THAT LINE. It's like Oasis is saying 'hey, no one else loves you but I love you enough for everyone.' And there's a violin winding it's way through the entire thing, so the only tune your voice carries is the same heavily-accented vocals that manage to be the song's most noticeable and loved quality. Homage has been paid to the serenade in the form of lyrical shout outs and covers since its 1995 release and it's deserving of the adoration. I don't believe that anybody feels the way we do about Wonderwall now.