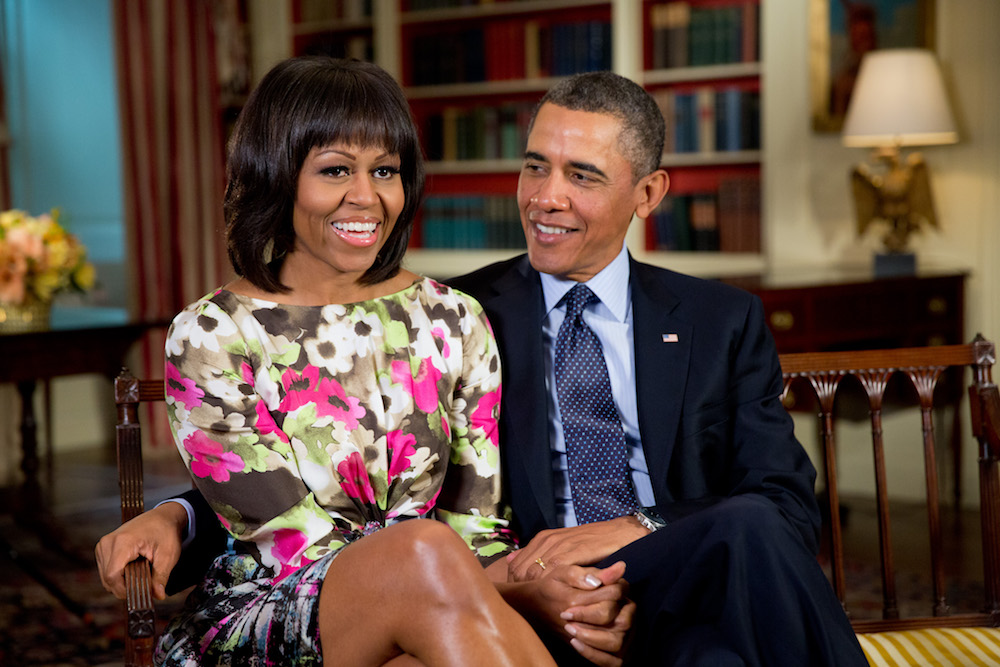 Official White House Photo by Pete Souza
Hands up, who else is missing the Obamas? (Okay, we had to forcibly remove our hands from a permanent up-position to type this post.) Well you've got a whole lot to look forward to: Your faves President Barack Obama and Michelle Obama have teamed up with your other fave Netflix to produce films and series!
"Barack and I have always believed in the power of storytelling to inspire us, to make us think differently about the world around us, and to help us open our minds and hearts to others," said Mrs. Obama. Under the name High Ground Productions, the Obamas will be producing diverse and different content, potentially including scripted series, unscripted series, docu-series, documentaries, and features. We can't wait to see the stories they have to tell in the most ambitious crossover since Infinity War (yeah, we went there).
President Obama said of the partnership, "…we hope to cultivate and curate the talented, inspiring, creative voices who are able to promote greater empathy and understanding between peoples, and help them share their stories with the entire world."
Tags:
High Ground Productions
,
Michelle Obama
,
Netflix
,
President Barack Obama