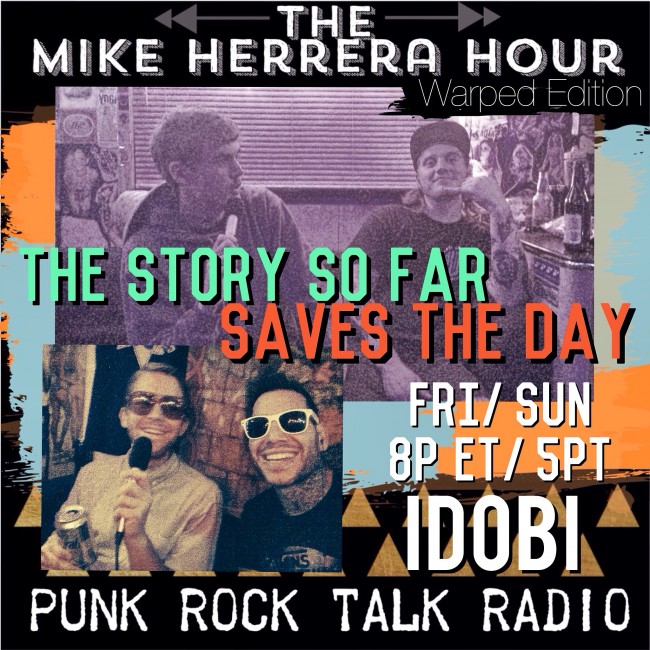 Warped Edition with The Story So Far and Saves the Day
Chris Conley, Parker, Kevin, Kellin, John
Some topics: Warped Tour, Mushrooms, Fire, Cliff Jumping, Death Tubing, Breaking the 4th wall.
---
NEW MXPX album: Acoustic Collection is available now! Check it out on Bandcamp here.
Thanks for listening! Join the conversation: #MikeHerreraHour @mikeherreraTD
Questions, comments: [email protected]
---
 The Mike Herrera Hour – every Friday & Sunday, 8pm EST/ 5pm PST here on Idobi.com.
Visit mikeherrera.net and be sure to keep an eye out for upcoming shows in your area!
---
Tags:
The Mike Herrera Hour