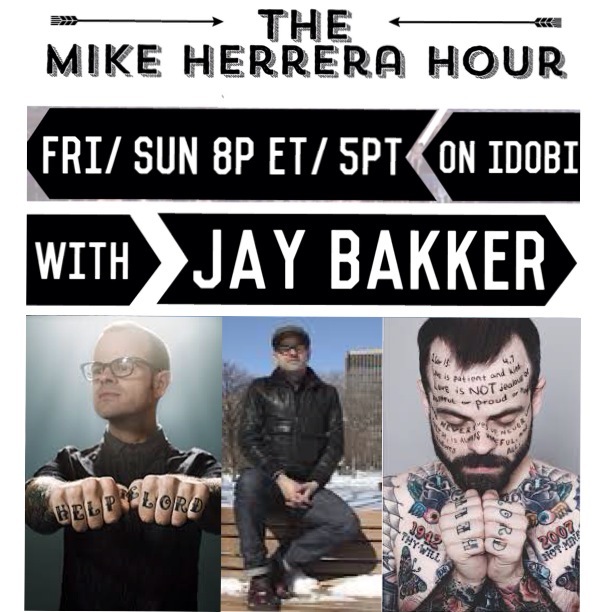 Jay Bakker, Pastor, Author, Speaker, and  Son of Jim and Tammy Faye Bakker joins Mike for a philosophical conversation this week. Follow him on Twitter:   @jaybakker
iPhone fail, Born into TV Business, Christian scene, Punk community, High School, Family, Pro-Gay stance, politics, Police brutality, Honesty, Mars Hill – Mark Driscoll, Hell, This is Radio Cast.
Click to check out Jay's Kickstarter for This is Radio Cast.
---
NEW MXPX album: Acoustic Collection is available now! Check it out on Bandcamp here.
Thanks for listening! Join the conversation: #MikeHerreraHour @mikeherreraTD
Questions, comments, and good stories can all be sent to [email protected]
---
 The Mike Herrera Hour – every Friday & Sunday, 8pm ET/ 5pm PT here on Idobi.com.
Visit mikeherrera.net and be sure to keep an eye out for upcoming shows in your area!
---
Tags:
The Mike Herrera Hour