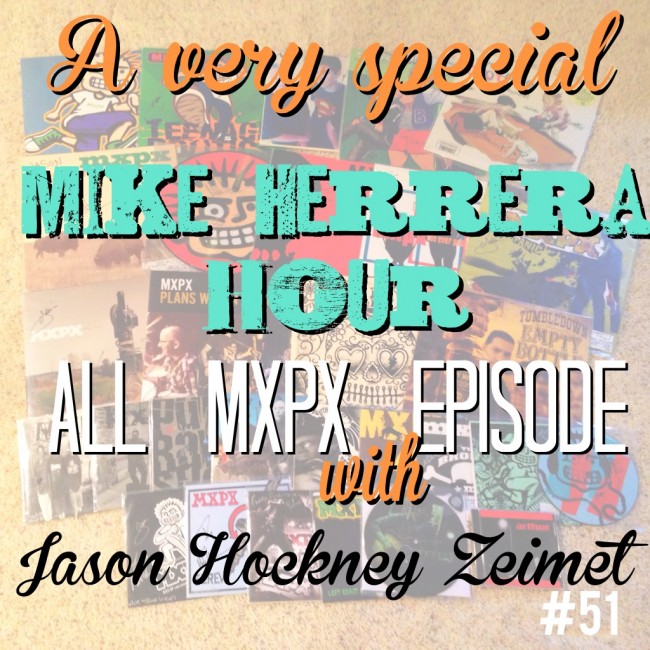 High-Lows Part 2! Jason Hockney Zeimet returns to the podcast and he and Mike go through Mike's music archive: Mxpx, The Cootees, Arthur and Tumbledown. Facts, stories, high and low points, artwork.
Visit Jason's site: thetravelogue.net and find him on Instagram: @thetravelogue.
Find all things Mike Herrera Music at the Merch Arsenal.
Join the conversation on Twitter: #mhh @mikeherreraTD.
---
 The Mike Herrera Hour – every Friday 8pm EST/ 5pm PST here on Idobi.com.
Don't forget to visit the brand new mikeherrera.net and be sure to keep an eye out for upcoming shows in your area! Thanks for listening!
---
Tags:
The Mike Herrera Hour