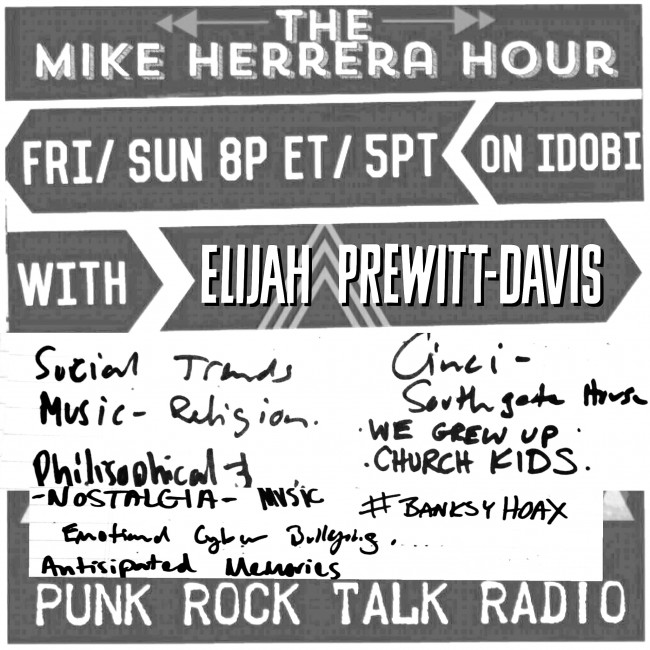 Elijah Prewitt-Davis, Punk Professor. Ph.D student studying theology and philosophy at Drew University, and an adjunct theology professor at Xavier University.
drew.academia.edu/elijahprewittdavis
Twitter: @elijahPdavis | Instagram: tattooedphilosopher
This week's episode is all about growing up in church, the influence of punk rock, being a "Teenage Anarchist", and questioning everything!
---
Thanks for listening! Join the conversation: #MikeHerreraHour @mikeherreraTD
Questions, comments, and good stories can all be sent to [email protected]
---
 The Mike Herrera Hour – every Friday & Sunday, 8pm ET/ 5pm PT here on Idobi.com.
Visit mikeherrera.net and be sure to keep an eye out for upcoming shows in your area!
---
Tags:
The Mike Herrera Hour