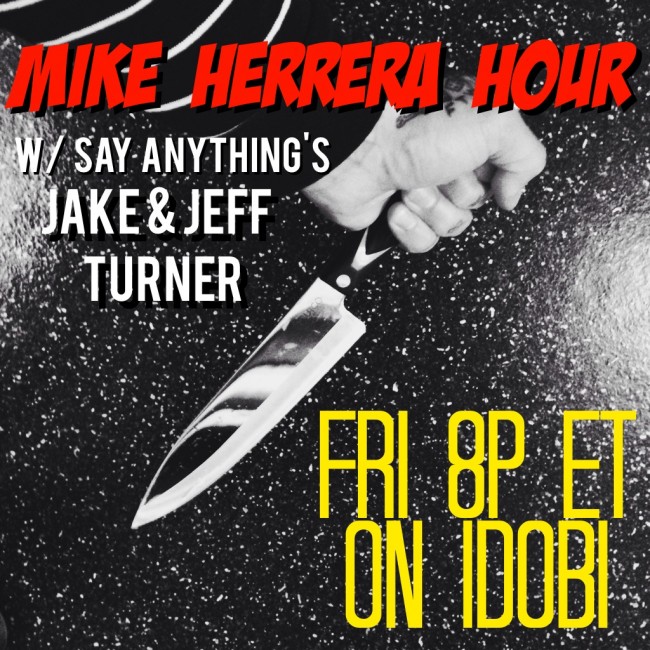 Jake and Jeff Turner from XO and Say Anything join Mike via Skype!
Find them on Twitter here: @xotheband and @SayAnythingMuz
Technology, Apple, Twins, Say Anything, XO, Hot Rod Circuit, Social Media, Twitter vs. Facebook, Elliot Smith, Lou Reed, Death regrets, Conscious eating and intentional living, Songwriting process, Modern music, Documentaries, Filmage Documentary, and Jake and Jeff announce their new full length album, Heart, coming out Feb. 4th.
Check out XO on Reverb Nation.
Thanks for listening! Join the convo on Twitter: @mikeherreraTD
Mike Herrera Music Updates: Live at Guitar Center Picture Disc comes out Nov. 19th, pre-order at the new merch arsenal now!
MxPx 21st Anniversary Party! Dec. 7th in Tacoma, Washington. Get your tickets here!
---
 The Mike Herrera Hour – every Friday 8pm EST/ 5pm PST here on Idobi.com.
Full Podcast | MERCH | MUSIC | Press | Monkey Trench Studios | YouTube | Twitter | Facebook
---
Tags:
The Mike Herrera Hour