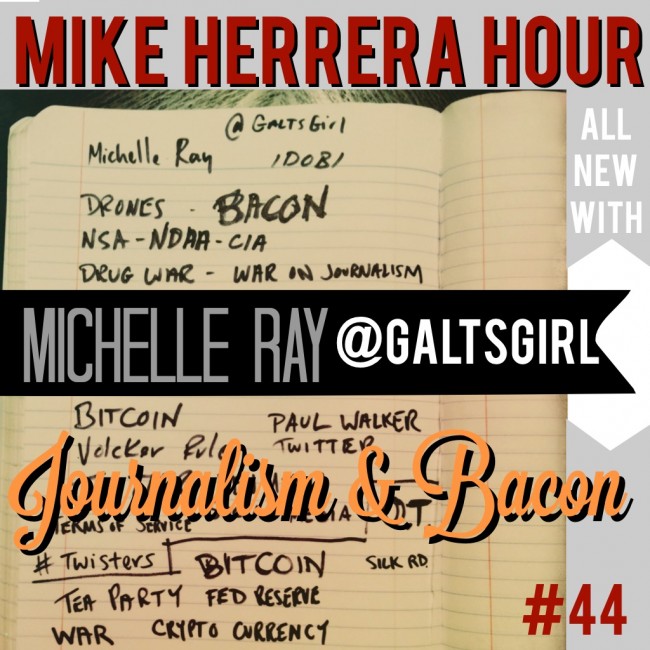 Journalist, Blogger and Radio Host, Michelle Ray joins the Mike Herrera Hour this week.
Follow Michelle on Twitter: @GaltsGirl
Drones, Bacon, NSA, NDAA, CIA, Drug War, Drug Jobs, War on Journalism, Bitcoin, Paul Walker, Twitter,   Music, Mike's Stage Injury, Twitter, New Media, Social Media…
Thanks for listening! –@mikeherreraTD
---
 The Mike Herrera Hour – every Friday 8pm EST/ 5pm PST here on Idobi.com.
Full Podcast | MERCH | MUSIC | Press | Monkey Trench Studios | YouTube | Twitter | Facebook
---
Tags:
The Mike Herrera Hour