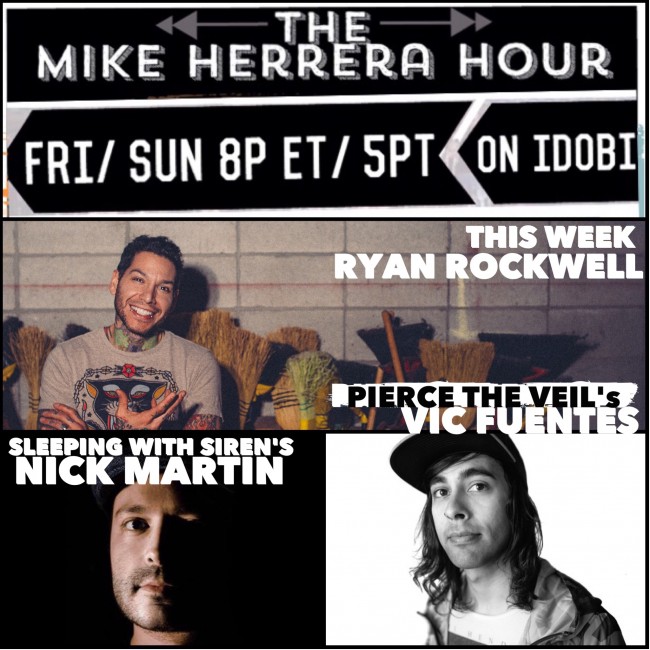 Mike talks with Nick Martin- Sleeping with Sirens, Vic Fuentes – Pierce the Veil, Ryan Rockwell – Mixtapes/Big Snackers Podcast.
Follow these guys on Twitter:
@piercethevic
@nodirectionhome
@RyanRockswelLOL
Visit Mike's new site at mikeherrera.net! New blog post, photos and video are waiting for you there. Cheers!
---
 Join the conversation on Twitter: @mikeherreraTD
 Questions, comments, and good stories can all be sent to [email protected]
---
 The Mike Herrera Hour – every Friday & Sunday, 8pm ET/ 5pm PT here on Idobi.com.
Visit mikeherrera.net and be sure to keep an eye out for upcoming shows in your area!
Tags:
The Mike Herrera Hour