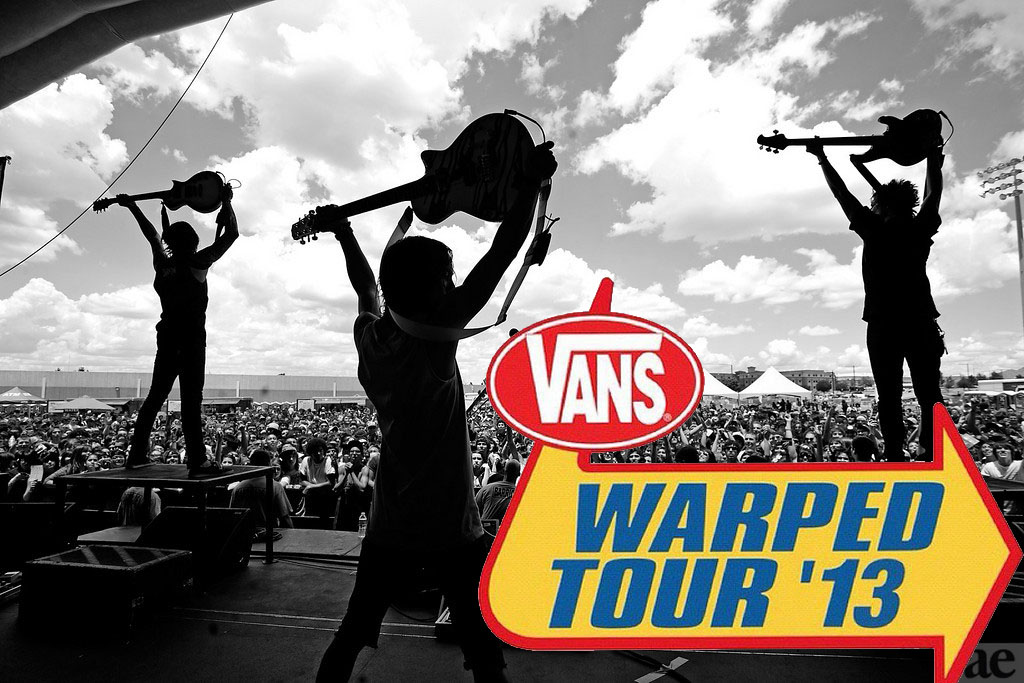 You've been crossing off the days on your calendar for months now, and the time is finally almost here. The 2013 edition of the Vans Warped Tour kicks off this Saturday in Seattle for its 19th year of travelling festivities, crossing North America for two months of sun, sweat, and surfing (of the crowd variety) to the sounds of some of the best artists today's music scene has to offer. With so many bands to check out and only so many hours in a day, our writing team has put together a list of our must-see artists on this year's Warped – some you already love, some you may not have heard yet, but all you should make an effort to see this summer.
Allison Weiss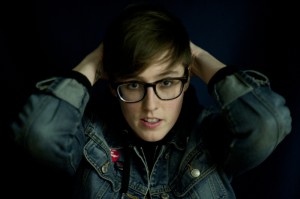 While some people jump into the music industry with hopes of fame and fortune, 25-year-old Allison Weiss got started with a much different intention. "I've got a lot to say to people," she says on her website, "and the only way I know how to do it is through pop songs." Her eclectic mix of folksy power pop, along with her DIY attitude of self-promotion, have garnered her a fervent fan base that helped spur two very successful Kickstarter campaigns and resulted in features in The New York Times and Wired, as well as a panelist position at SXSW. Weiss released two albums and one EP before signing to No Sleep records. Her debut album with No Sleep, Say What You Mean, has received much praise and reached #18 on Billboard's Heatseekers chart. Weiss goes out of her way to be in touch with her fans, and her live shows are no exception — her performances are always energetic and engaging, as if she were playing just for you. -Taylor Lima
Anarbor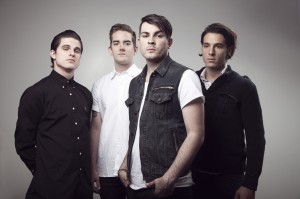 Having just released their new album Burnout, Anarbor are the pop rock band to watch at the Warped this summer. After a few lineup changes and sparse touring, the band is more than ready to get back out there. Singer Slade Echeverria's swoon-worthy vocals meet the groove-driven guitar tones for a live show that is sure to keep you singing and dancing along. As an added bonus, Josh Withenshaw of Every Avenue will be filling in on guitar for the band. The set is sure to be filled with staples like "Let The Games Begin" and "Gypsy Woman" plus new jams like the upbeat "Damage I've Done" — and it's no secret that the band loves their alcohol, so their set is sure to be a party. -Alexa Gallo
Charlie Simpson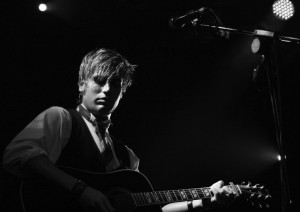 Charlie Simpson isn't new to the world of the music — he's been in it for more than a decade across multiple genres. Transitioning from being in the British boyband Busted to being the frontman for chart-topping hard rock band Fightstar and now performing as a singer/songwriter, he has been making waves across the pond for a long time. A talented instrumentalist, Simpson played all of the instruments on his latest record Young Pilgrim except for the drums. Young Pilgrim is filled with personal lyrics that anyone going through a rough stage in a friendship or relationship could connect with. This will be his first tour as a solo artist in the US, and if the incredible harmonies and refreshing vocals on Young Pilgrim are any indicator, his set will be a must-see this summer. Fun fact: he also holds the world record for playing the coldest show ever, at -30 degrees in a northern Siberia town called Oymyakon. -Tarynn Law
Five Knives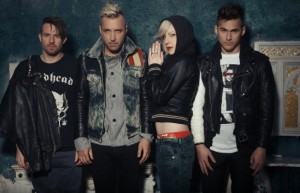 Every year, the Vans Warped Tour line-up contains several hidden off-kilter gems that don't fit the regular pop punk/metalcore mold. Electronic punk act Five Knives is one of those. Their music consists of frenzied synths, head-banging rhythms, and unforgiving rock 'n roll. With just one EP under their belt, the band already has an impressive resume; they signed to Red Bull Records (AWOLNATION, Twin Atlantic) last year and have spent the last few months on tour with twenty | one | pilots and New Politics as one of MTV's Artists to Watch. Their live show matches their hectic, aggressive aesthetic with lead singer Anna Worstell dominating the stage with her relentless energy. Don't miss out on seeing a unique act that is sure to blow up anytime soon. -Catherine Yi
GOLDHOUSE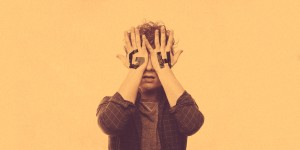 GOLDHOUSE, Grant Harris' electronic dance project (formerly known as Breathe Electric), will infuse a bounce into the step of the entire Vans Warped Tour this summer with infectious beats and saccharine lyrical hooks to match. Based out of the Chicago area, Harris specializes in shows that double as dance parties, and Warped will offer an opportunity to partake in the festivities outside of the usual club setting. For an example of Harris' particular brand of catchiness with wordplay and smooth tracks, check out the song "F-C-K" — but bear in mind that with his carefully crafted light show and fast-paced skills onstage, his live set is sure to be more explosive than any studio track he's laid down. -Marina Oliver
letlive.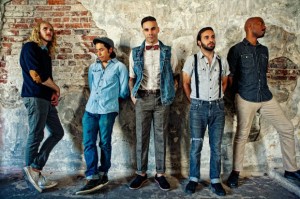 A day at Warped isn't complete without getting way too sweaty in the pit, and letlive. is the perfect band to soundtrack your heatstroke this year. With an explosive live show that has earned them slots on tours with the likes of Every Time I Die and Pierce The Veil, they'll be that band to make unsuspecting passerby stop dead in their tracks as they catch a glimpse of the absolute mayhem they're walking past. Frontman Jason Butler fills his role admirably with his wild onstage antics (one time he literally did a flip into a lake mid-set) while his fellow bandmates blast you with a carefully calculated assault on your senses. The band is even set to release their new album The Blackest Beautiful right in the middle of the tour – July 9th, to be exact. Consider yourself warned: a letlive. set is not for the faint of heart, but it may just end up being one of the most memorable parts of your day. -Eleanor Grace
Set It Off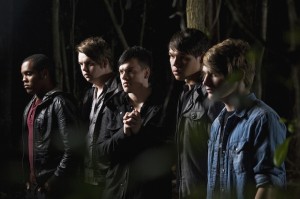 Set It Off draw influence from Warped Tour veterans and favorites like All Time Low, New Found Glory, and My Chemical Romance, but add their own "orchestral" flavor for a stadium-ready, theatrical sound that's a little darker than your everyday pop punk band. You would know this by simply picking up their album Cinematics, but their live set brings this band to a whole new level of "must-see." You won't want to miss these Florida natives rock the Kevin Says stage this summer, between the band's always-flawless musical performance and the way they incorporate their audience into an incredibly interactive and entertaining full-band set. These guys have a versatile sound that could work their way into just about anyone's top 10 favorite bands, so make sure you find the time to check them out for one of the most fun, memorable performances you'll see. -Tori Bilcik
The Story So Far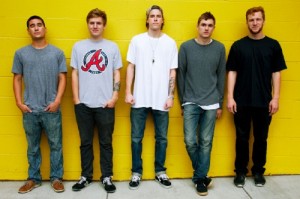 The Story So Far pack a punch with their aggressive, angst-ridden pop punk. The five-piece Walnut Creek natives have established themselves as iconic legends in the pop punk realm since releasing their critically acclaimed full-length Under Soil And Dirt in 2011. Their stage presence is minimalist and focused, yet extremely energetic — most crowds will crowd-surf, stage-dive, and point their index fingers assertively as they recite any given song lyric. The band recently released their new record, What You Don't See this past March through Pure Noise Records, debuting at #46 on the Billboard charts. The Story So Far deliver fast-paced, power-chord driven, hardcore-influenced pop punk with confrontational and quotable lyrics that could simultaneously inspire and incite fans to start a riot. -Ethan Rose
Tonight Alive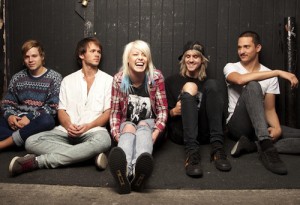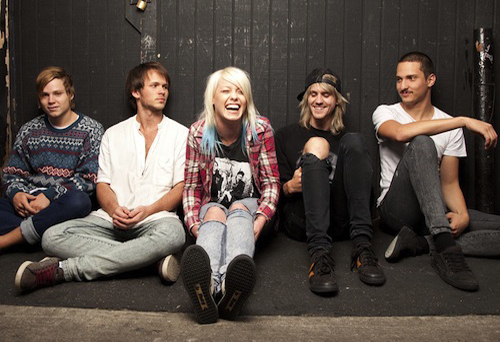 Hailing from Sydney, Australia, the energetic five-piece Tonight Alive provide a memorable live show that isn't worth missing. Fronted by 21-year-old vocalist Jenna McDougall, the group's unique but catchy brand of female-fronted pop punk will have you humming their melodies long after the show. Tonight Alive signed with Fearless Records in 2011 to re-release their debut record What Are You So Scared Of? and recently released a new single called "Breakdown" earlier this year. Fans of powerful and lively vocals and addictive pop punk riffs will find the two combined in Tonight Alive's music. -Hannah Pierangelo
Tags:
Allison Weiss
,
Anarbor
,
Charlie Simpson
,
Five Knives
,
Goldhouse
,
letlive.
,
Set It Off
,
The Story So Far
,
Tonight Alive