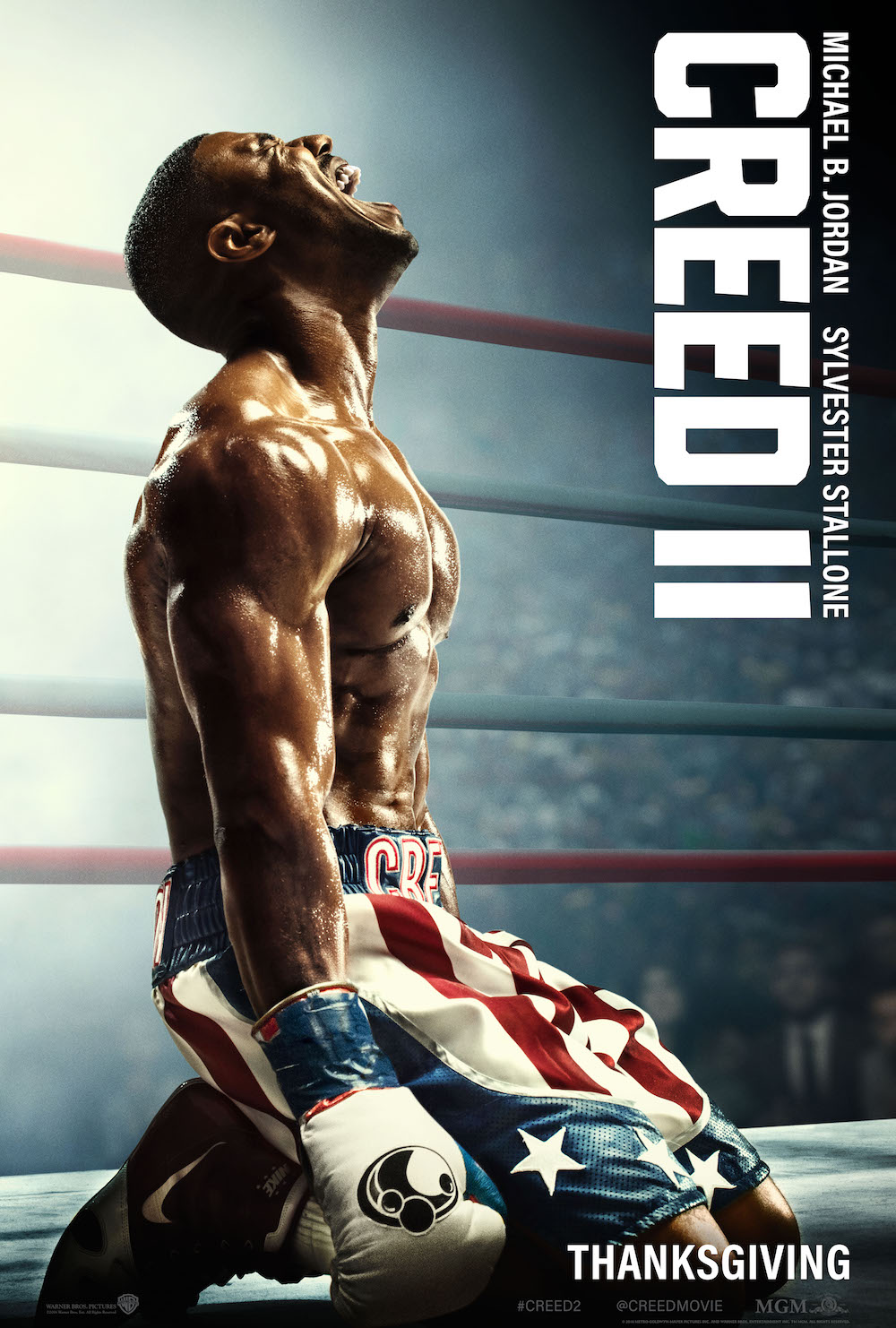 Get ready to square up, the second trailer for Creed II has officially dropped.
Picture it! November 27, 1985, Rocky IV is released in theaters reflecting the bitter Cold War between America and the USSR, when the dust settled Apollo Creed (Carl Weathers) was dead. Then came the rematch, Rocky Balboa (Sylvester Stallone) vs Ivan Drago (Dolph Lundgren). Rocky was left alone and broken with his victory over Ivan Drago costing him his career, and we were left with the greatest speech for freedom ever uttered from the mouths of a human in movie history. Yes, I did say that! Don't believe me? Four years later the "Autumn of Nations" begins and the USSR falls, assuring America as the last great world superpower. Coincidence, I think not!
Thirty years later, Ryan Coogler brings us a sequel to the smash success Creed (2015). We found Adonis Johnson (Michael B. Jordan) training for his ultimate fight against "Pretty" Ricky Conlan (Tony Bellew). Now we have the trailer for Creed II, which promises a more ruthless opponent in Viktor Drago (Florian Munteanu), the son of Ivan Drago, the man who killed Adonis' father Apollo. Awkward! This teaser pulls at all the feels. Rocky IV was about snowy workouts, freedom, and America. This time it's about the big payback! Viktor wants to redeem his father's legacy. Adonis wants to avenge his father's death. Caught in the middle are a haunted Rocky, Adonis' mother Mary Anne (Phylicia Rashad), and his wife Bianca (Tessa Thompson). Adonis is a man on a mission with more at stake than he is aware. Is he fighting for honor? For redemption? Or is he simply seeking vengeance for a father he never knew?   
The bell rings November 21.
Tags:
Carl Weathers
,
Creed
,
Creed II
,
Dolph Lundgren
,
florian munteanu
,
MGM
,
Michael B. Jordan
,
Philip Jean-Pierre
,
phylicia rashad
,
Ryan Coogler
,
Sylvester Stallone
,
Tessa Thompson
,
tony bellew
,
Warner Bros.