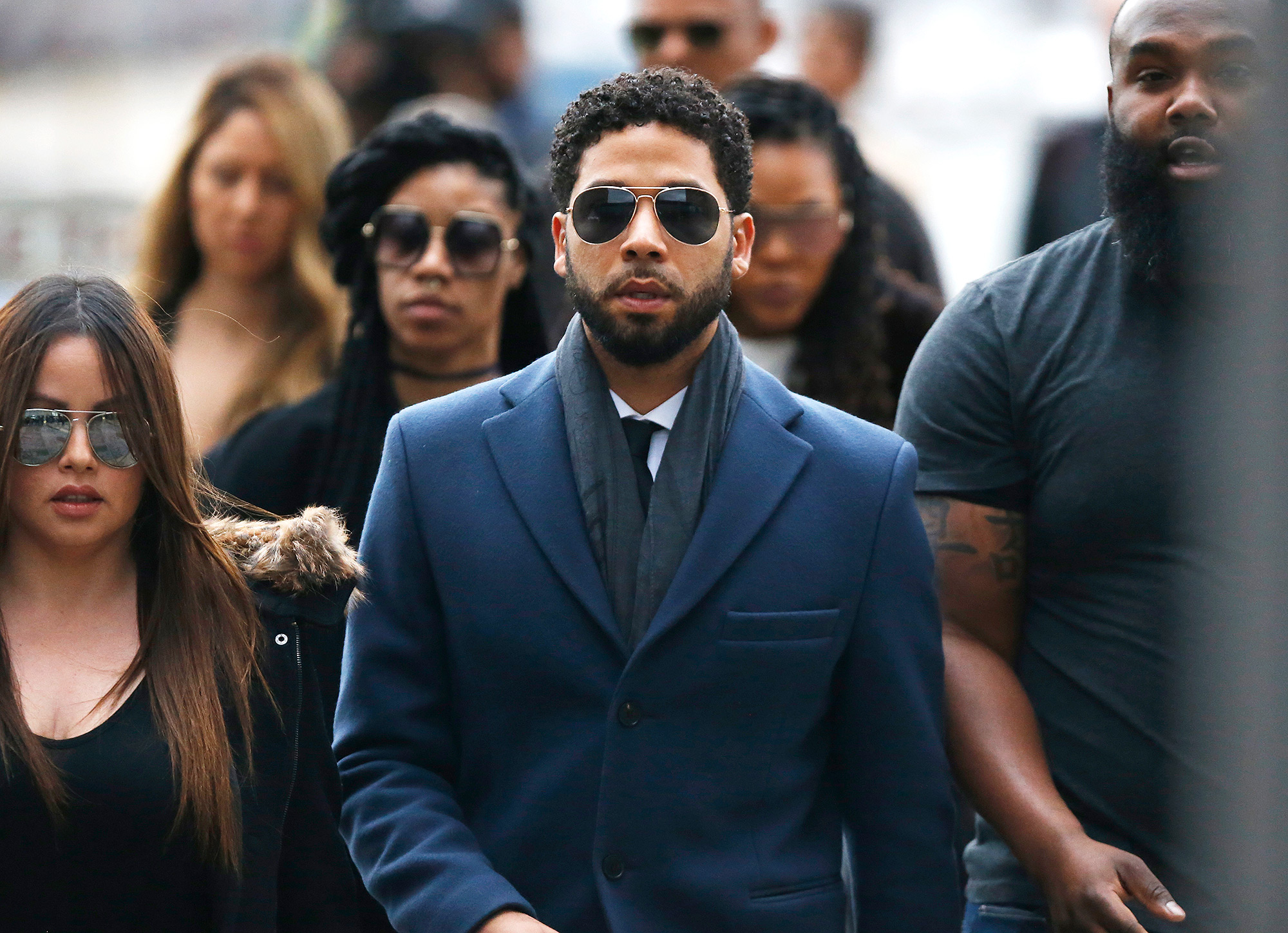 UPDATE: 3:15pm ET, March 27
One day after the State's Attorney dropped all charges against Jussie Smollett Chicago Police officials have become very vocal about how dismayed they are with the decision. They felt they had evidence to prove Smollett staged his own beating. "It's a punch in the gut. Is absolutely a punch in the gut," said Commander Ed Wodnicki. "We worked closely throughout our three-week investigation to get to the point where we arrested the offender. For the state's attorney at this point to dismiss charges without discussing this with us at all is just shocking."

It was first reported that Jussie's charges were not dropped as part of a plea deal. State's Attorney reps now claim charges were dropped on account of Smollett agreeing to do community service and forfeiting his $10,000 bond. Jussie Smollett was initially charged with 1-count of felony misconduct for allegedly filing a false police report. He was later indicted on 16-counts of felony misconduct. While the police may have thought they got their man, the State's Attorney would not have dropped 16 felony charges in exchange for forfeiting bond and community service. What makes the most sense is that there is more going on here than we will ever be told. While some will be more inclined to believe the police others might believe Jussie Smollett. The only ones who know the truth are the people involved. What we know is that charges were dropped. Hopefully, Jussie Smollett can put this behind him and as he says, "Always continue to fight for the justice, equality, and betterment of marginalized people everywhere."
—
1pm ET, March 26
Charges against Empire actor Jussie Smollett have been dropped. Smollett was indicted earlier this month on sixteen counts of disorderly conduct. Accused of filing false reports with the police and staging a hate crime, Jussie was convicted in The Court of Public Opinion. His character Jamal Lyon was written off the final two episodes of the upcoming season of Empire. The handling of this case has been concerning from the beginning, guilty or not. After Jussie Smollett's indictment, Chicago officials were so bold as to make public the evidence they thought they had against him. Now, this statement has been released by the state's attorney's office regarding Jussie's charges being dropped:

"After reviewing all of the facts and circumstances of the case, including Mr. Smollett's volunteer service in the community and agreement to forfeit his bond to the City of Chicago, we believe this outcome is a just disposition and appropriate resolution to this case."

That sounds a whole lot like "Oops my bad." Not so confident now, are we? Throughout, Smollett maintained his innocence. Charges have been dropped. Unfortunately, Jussie is out his $10,000 bond and it's unclear if he'll be returning to Empire. We will keep you updated on this just breaking news as we find out more information.

Tags:
EMPIRE
,
Jussie Smollett
,
Sarah Madden